Buy your LNER train tickets directly with Omio

+
✓ Omio is an official partner with LNER
✓ Quick bookings on the Omio app
✓ Consult our Help Center for all of your questions
LNER: About the Company
LNER (London North Eastern Railway) serves the northern and north-eastern regions of the UK from London, and the major Scottish cities of Glasgow, and Edinburgh. The LNER timetable is very regular, with trains running throughout the day on weekdays and weekends about once every 30 minutes or so. This makes LNER a very reliable train company to use for the commute between these cities and London as well as more leisurely trips. As you can easily compare LNER train timetables, Omio is the ideal place to book LNER tickets from the convenience of your home.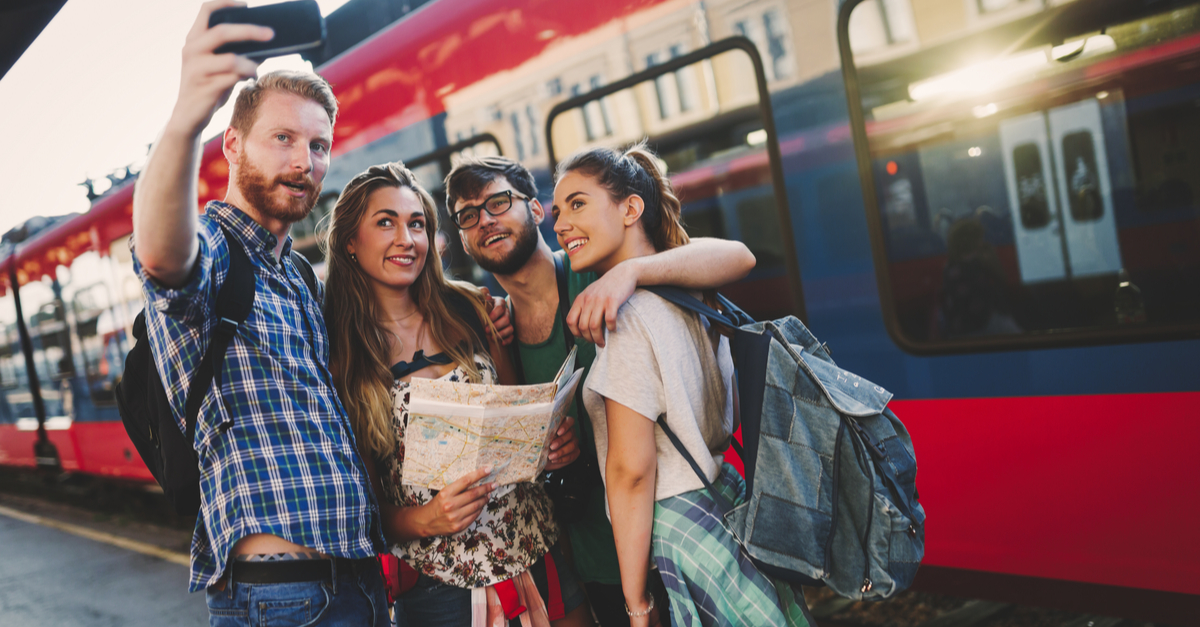 LNER Freinds. Source: Shutterstock
LNER: Company Information
LNER is owned and operated by the British Department for Transport. The company uses its Azuma trains on all routes, which borrow from Japanese bullet train designs and technologies. LNER runs the train lines on the east coast of England and Scotland, with its lines covering just under 940 miles in total, connecting London to Yorkshire, the East Midlands and Scotland—going as far as Inverness.
LNER: Stations and Destinations
The LNER east coast service travels to several major train station destinations. The Leeds route terminates at Leeds Station, stopping at Peterborough and Wakefield, or at Stevenage and Grantham. The York Station Route goes via Stevenage, Peterborough, Grantham and Newark. Trains from Edinburgh Waverley Station call at York, Darlington, and Berwick-upon-Tweed. Other primary destinations include Newcastle, Lincoln and Doncaster
.
LNER: Popular Routes
The most popular LNER routes are those connecting London with major UK cities in the north and north-east UK. The trains all use London King's Cross Station as their departure and arrival point. LNER trains travel between London and Edinburgh. They run throughout the day into the mid-evening, seven days a week, at roughly half-hourly intervals. Another top route is from King's Cross to Harrogate, with trains running at similar times and intervals. Other busiest routes are the ones incoming to Kings Cross from Leeds, York and Newcastle. These trains also have a regular timetable—to find out exact times, simply search your route with Omio and all your LNER train options with appear.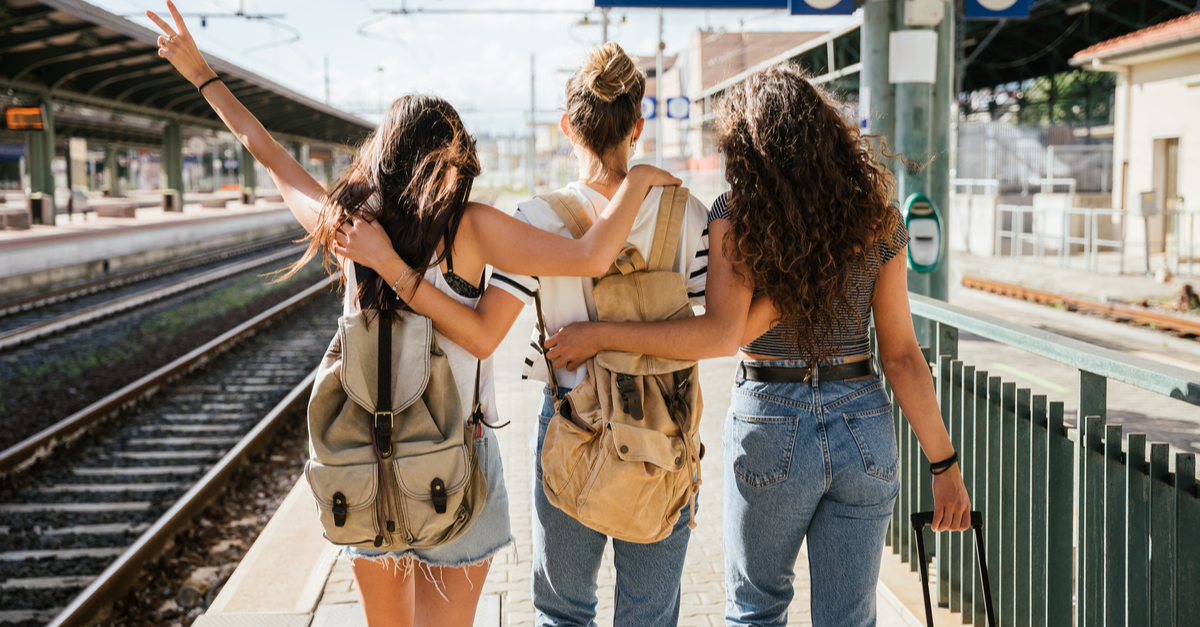 LNER Back Friends. Source: Shutterstock
LNER: Offers and Fares
Check on Omio for offers and fares for LNER trains, we provide real-time prices on train tickets and a comprehensive schedule of train departure and arrival times in our LNER timetable. You can compare fares at different times of day and see the approximate travel times. The LNER Perks loyalty scheme gives you free credit on joining and will earn train ticket credit to spend on all other LNER train tickets. You'll also benefit from this when you book through Omio by using the LNER app to retrospectively claim your credit for all the trips you book.
LNER: Train Types
LNER uses Azuma trains which offer standard class and first-class carriages. The Azuma's bullet train design whisks you along at about 125 mph (200 km/h). A standard LNER seat reservation comes with extra legroom and more under-seat and overhead storage space for your luggage. Each seat has a power socket and free Wi-Fi is available. Every train has a Quiet Coach where you can relax, work or doze in peace. LNER first-class trains have wider, reclining seats with more generous legroom. The seats also have individual power sockets plus USB ports. You'll be served complimentary food and drinks in when available.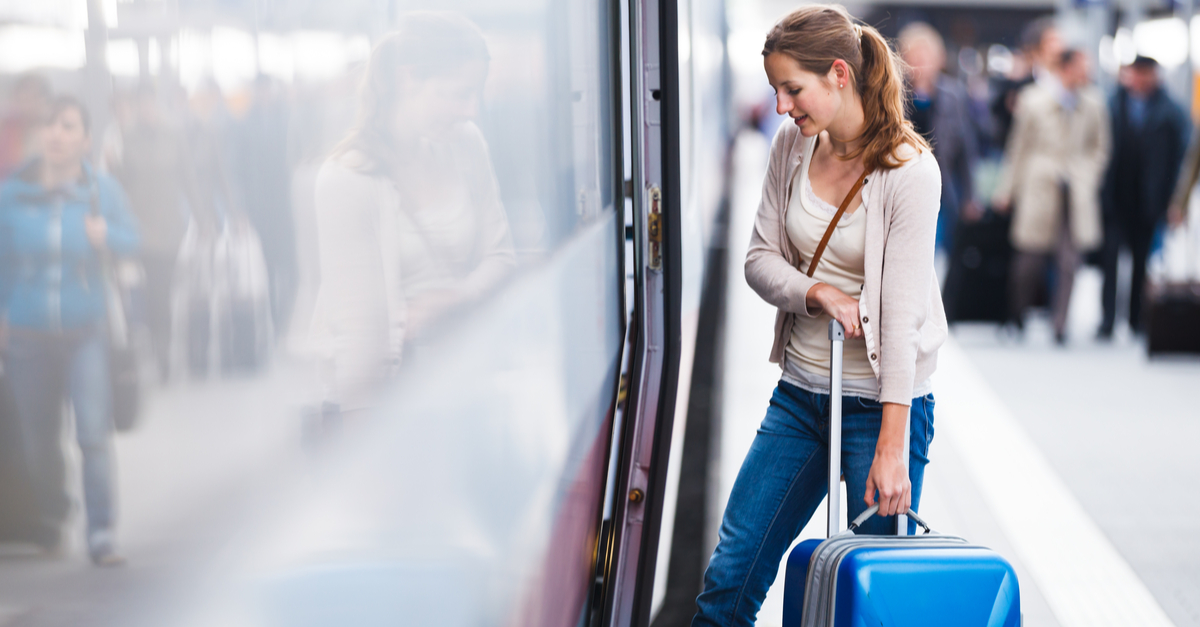 LNER Woman Traveling. Source: Shutterstock
LNER: FAQs
LNER travels to some of the UK's biggest cities, however there are some routes that are more popular than others.