Buy your BlaBlaCar Bus tickets directly with Omio

+

✓ Omio is an official partner of BlaBlaCar Bus
✓ Download our free Omio app for great perks
✓ Consult our Customer Care whenever you need
BlaBlaCar bus in France and Europe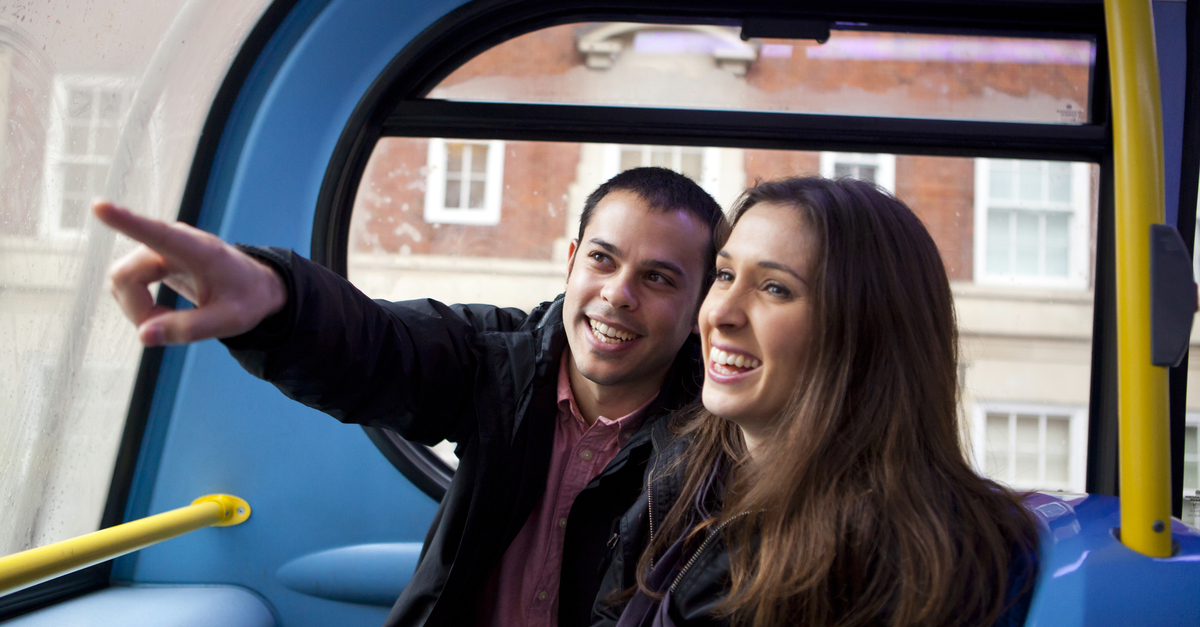 Couple. Source: Shutterstock
Many travellers are familiar with BlaBlaCar buses in France, but they are often surprised to learn that the service is also available in several European countries. Whether your departure or destination is a well-known French city such as Paris or you are travelling to a major European hub such as Amsterdam, BlaBlaCar can provide great routes for you at affordable prices.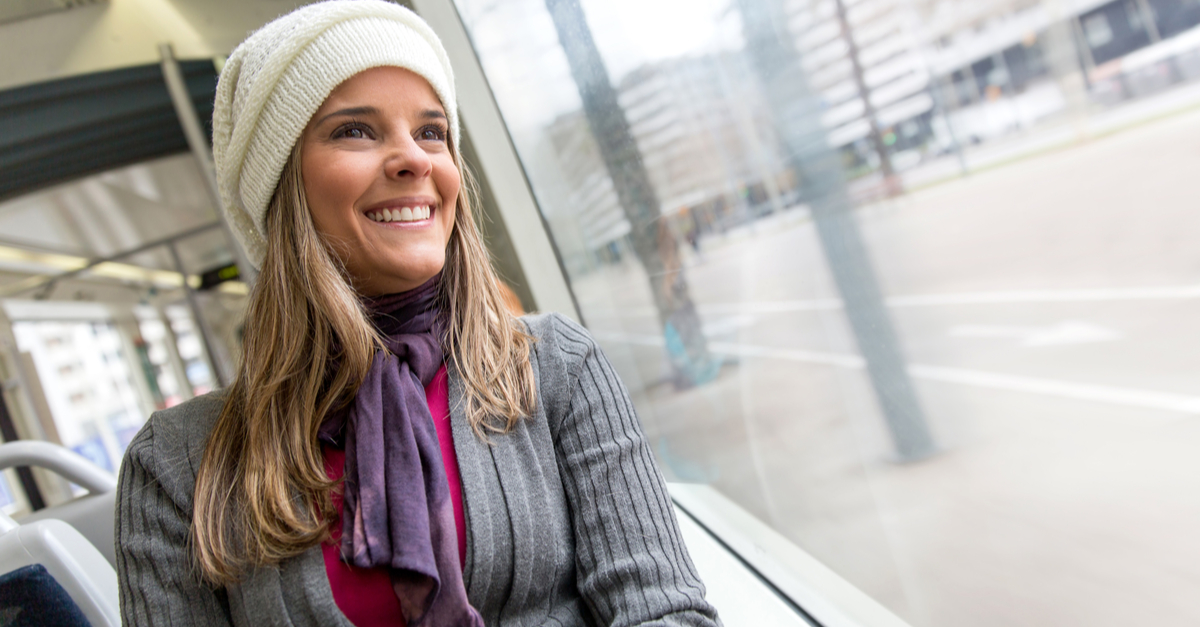 Bus Window. Source: Shutterstock
Buses: BlaBlaCar Bus (BlablaBus)
Things can seem hazy or unclear when comparing bus companies but BlaBlaCar Bus wants to cut through all the exhaust. BlaBlaCar, Europe's biggest carpooling company, recently launched BlaBlaCar Bus in Germany with a mission to provide comfortable, affordable and flexible bus travel across the Central European nation. Sounds like a clear winner to us!
Tickets BlaBlaCar Bus: Info about tickets and buses
Book smarter with Omio: Omio is an authorised BlaBlaCar Bus ticket seller, providing a full and seamless travel experience. Compare and combine transport options to have ideal flexibility. Your travel, your way.
See all your options: Compare BlaBlaCar Buss tickets and schedules with other popular buses, train or air companies including Flixbus and Deutsche Bahn.
Security. Privacy. Trust: Your privacy is important to us. All payments are secure (PayPal, SOFORT, credit cards, etc.).
On-the-go booking: Spend more time getting excited about your trip!
Help, in your language: Our customer service team speak your language, no matter where you are.
BlaBlaCar Bus (BlaBlaBus) Ticket Types
BlaBlaCar Bus aims to be as flexible as possible with its ticketing, so they mostly have just one standard ticket type. However, look out for promos and grab a bargain when you can!
Tickets are non-exchangeable or refundable
Passengers must travel on the bus mentioned on the ticket
Seats are allocated an hour before departure
Tickets vary in price depending on the distance travelled and the time of booking
Exchange or refund tickets up to 30 minutes before departure
Refunds are made via voucher and must be used within four months of issue
If exchanged for a more expensive ticket, the difference must be paid
If exchanged for a cheaper ticket, you will be reimbursed for the difference
Seats are allocated an hour before departure
BlaBlaCar Bus (BlaBlaBus) FAQ
BlaBlaCar Bus baggage policy: everything you need to know
BlaBlaCar Bus (BlaBlaBus): General info and FAQ
Bus types and Amenities
BlaBlaBus buses feature a distinctive design—think bright pink with white and blue accents on the tail—and they're environmentally friendly as well. Enjoy your ride in comfort and leave that gas guzzling car at home.
What can you expect on a BlaBlaBus journey?
Personal air conditioning
Extra legroom and adjustable seating
Charging sockets and USB ports
Toilets
Free Wi-Fi (on certain routes)
Friendly drivers—or captains as BlaBlaBus call them–who are on-hand to help