Different types of Renfe train tickets: service, fares and conditions unpacked
When travelling with Renfe you'll have the option to choose between three different ticket types. Each ticket type is priced according to the flexibility of the ticket, the level of comfort and service you'll receive onboard.
Básico (Basic) ticket: these are the cheapest tickets on the standard coaches. Passengers will receive all benefits of travelling on standard including plenty of legroom, Wi-Fi, luggage storage and power sockets. Básico tickets cannot be exchanged or cancelled for a refund. Add-ons can be bought however, and these include seat selection for €5 extra, or bringing a pet for an extra €10.
Elige (the Pick and mix) ticket: these tickets can be tailored to your needs. Elige ticket holders have more flexibility with exchanging or cancelling their tickets or even changing the ticket holder. The Elige ticket also gives the option to travel on Elige ESTÁNDAR (with standard seats) or Elige CONFORT (with XL comfort seats). Add-ons include seat selection, travelling with pets, or a box of food delivered to your seat for an extra €7.50
Prémium (Premium) ticket: these tickets offer full first class comfort and flexibility. The perks of travelling with this ticket includes XL comfort seats, unlimited free changes to your ticket, a full refund if you cancel your ticket 7 days in advance, and if you miss your train simply hop on the next one for free. The Prémium includes all add-ons including seat selection, taking pets and food service to your seat.
Snap up cheap Renfe train tickets with Omio
The most sure-fire way of securing the best Renfe train ticket is to book as far in advance as possible. Renfe releases their train tickets around six months to three months before the travel date and prices rise incrementally with demand. If you can be flexible with your travel date, it's useful to avoid peak hours and busy days when most companies increase their ticket prices. Look for connecting trains, which may be slower, but are cheaper than direct trains. Omio compares the prices at different times on any given date and allows you to choose quickly and easily find the cheapest available option. You can also download the Omio app and get notifications for offers and discounts from different train providers.
Discounts and offers on Spanish trains with Renfe
Renfe offers certain discounts for young travellers, over 60s, groups of four or more, and those with a disability. Throughout the year there are also additional promotions and offers, making rail travel across Spain comfortable, easy, and above all cheap. Here we detail some of the offers available with Renfe tickets.
Card + Renfe Joven 50: Valid for youngsters between 14 and 25 years old (50% of the ticket price).
Renfe Gold Card: Valid for young people under 60 years of age or those with a disability (between 25% and 45% of the general rate).
Buy a round-trip ticket, which can save up to 20% of the total price.
Children: Under the age of 4 travel free as long as they don't occupy a seat, plus there's a discount of 40% for children between the ages of 5 and 13 years old.
strong>Group tickets: For groups of 4 and up to a maximum of 9 people there can be a discount on selected journeys.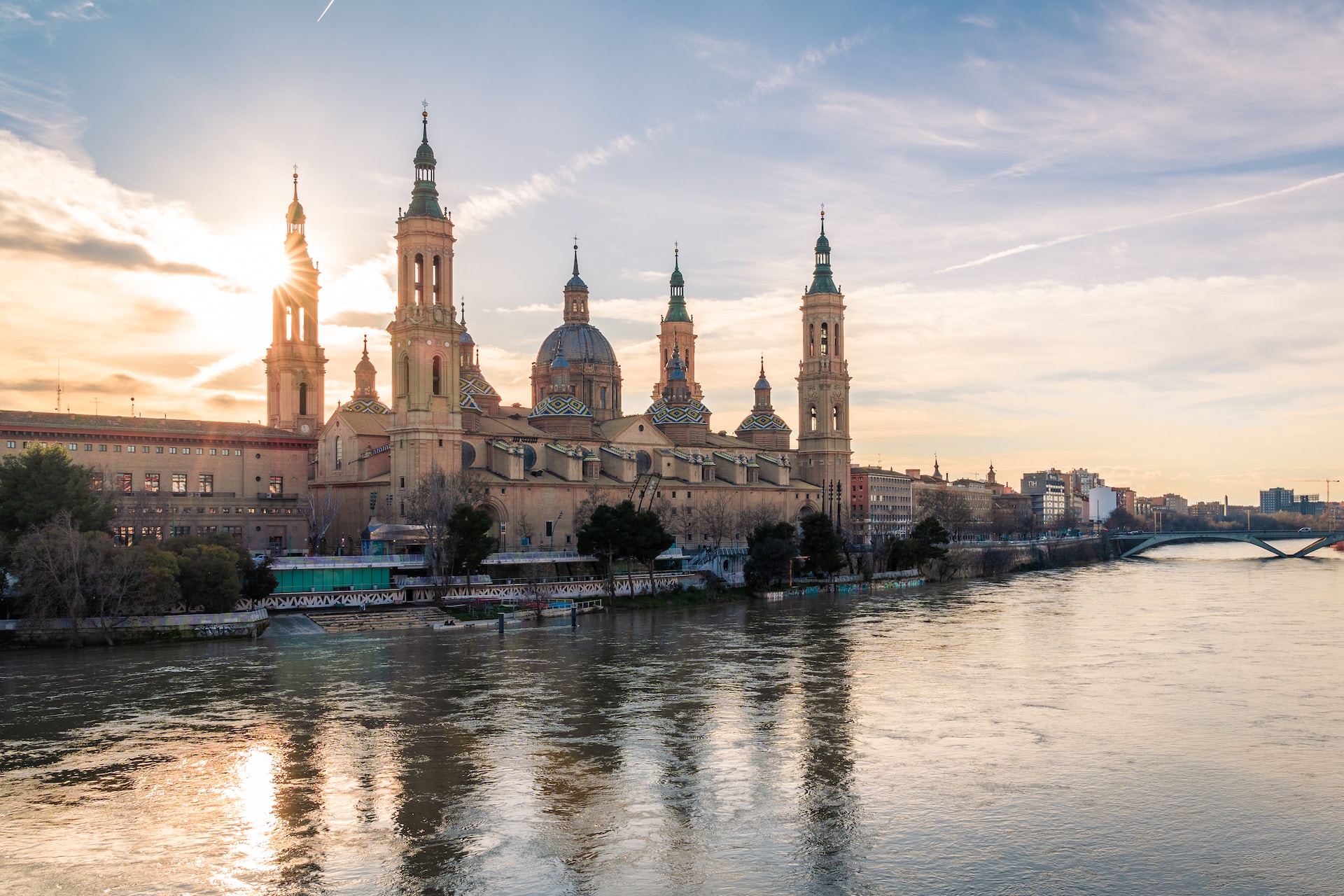 The historic city of Zaragoza, Spain. Credit: Unsplash