Trains to Barcelona : Overview
It is possible to get to Barcelona in as little as nine hours from St Pancras Station thanks to a high-speed rail service from Paris Gare du Lyon railway station. Take the Eurostar from London St Pancras to Paris Gare du Nord and then transfer to Paris Gare du Lyon for trains directly to Barcelona. Once you arrive at Barcelona there are plenty of bus services and taxis that travel across the city to assist with your onward journey.
Main Companies and Routes for Trains to Barcelona
Trains to Barcelona: Train Operating Companies & Ticket Information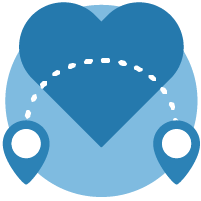 Which train companies run trains to Barcelona?Most trains to Barcelona are operated by Eurostar and Renfe.
When are the first and last trains into Barcelona? Trains arrive into Barcelona at all times of day between 6:00 a.m. and 1:30 a.m.
Tips for booking trains to Barcelona cheaply

How far in advance to book trains to Barcelona? Prices for direct trains to Barcelona don't increase too drastically given that they don't travel extremely far afield. To make some savings, however, book 2 weeks in advance.
How much are train tickets to Barcelona? Due to Barcelona's popularity, cheap trains tickets can be found quite easily when you book in advance. The average price for trains to Barcelona is £70 from London.
Learn more about how to purchase cheap train tickets.
Barcelona Train Station Information and Travelling to Barcelona's City Centre

What are the main stations in Barcelona? Most trains to Barcelona terminate at Barcelona Sants, which is one of the busiest and biggest train stations in Europe. If you have luggage there is a taxi rank just outside the station. Local buses are also available and take visitors to and from main tourist attraction, daily and weekly bus tickets can be purchased to save money.