Cheap train tickets with South Western Railway
Buying advance tickets from Omio is one of the easiest ways to bag cheap tickets with South Western Railways. If you're unable to book too far in advance, here are some useful tips and ticket types to look out for in order to get the best deal for your journey:
Advanced: offers cheap advance tickets but only allows you to travel on the train date and time you have booked.
Off-Peak: available on trains to and from London as well as non-London trains. You can travel on any train as long as it falls within the off-peak hours for your destination.
Super Off-Peak tickets: available on trains to and from London as well as non-London trains. You can travel on any train as long as it falls within the super off-peak hours, this is a smaller window of time than the off-peak hours.
Semi-flex Return: travel on a booked train for your outward journey and travel back at any time during off-peak hours. The return ticket must be used within one month of the outward journey.
London Travelcards: add this to your ticket if visiting London and hopping on and off buses and the Tube, this ticket covers all city transport.
On most train routes both Standard and First Class tickets are available either as physical tickets or downloadable e-Tickets.
What offers are available on South Western Railway?
Season ticket: SWR offers season tickets for those making regular journeys by train. Season tickets can be annual, monthly or just for the week. Perfect for commuter passengers wishing to save money on their rail fare.
Flexi Season Ticket: working from home but need to commute to the city every now and then? The flexi season ticket is a great value alternative for those that don't need a full season ticket. It offers 8 days of travel which should be taken within 28 days, that's 2 days a week commuting to work.
GroupSave: Groups of three to nine people can save up to 34% on adult tickets when travelling together. Perfect for groups of friends and family taking a day trip.
Group Travel: travelling in a group of ten or more? Then it's possible to save up to 25% on Off-Peak tickets when you book in advance.
Children: all children under the age of 5 years can travel for free. There is a 50% discount for children aged between 5 and 15.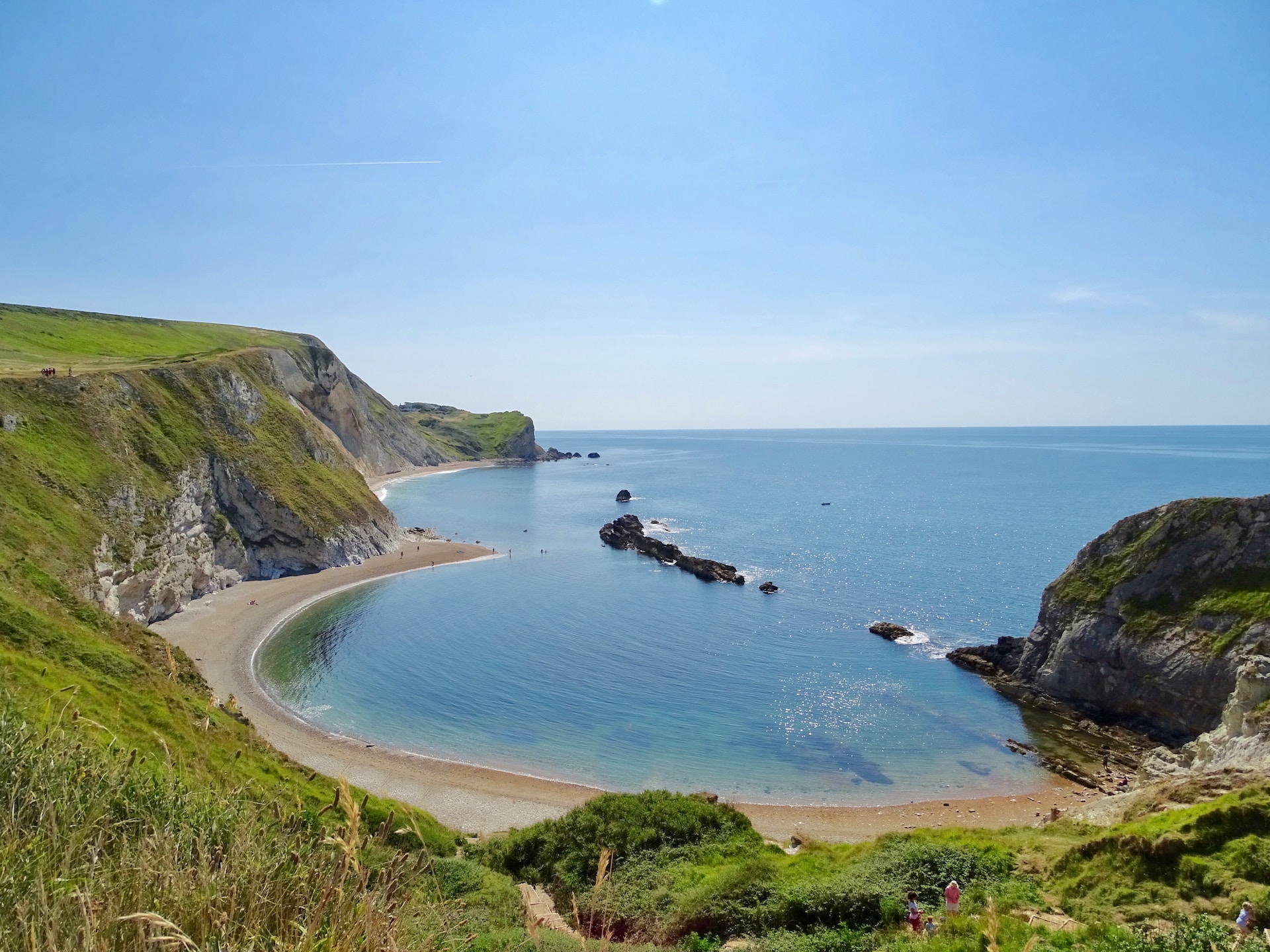 Explore the bays and cliff trails along the Jurassic coast in the South West of England. Credit: Unsplash
Offers and discounts on South Western Railways
South Western Railway trains offer a range of discounted fares. Among these are the Ranger and Rover tickets that give unlimited travel in parts of the country, ideal for making the most of regional holidays. Examples of these tickets include the Freedom of Devon and Cornwall or a Heart of Wessex Ranger. Buying weekly, monthly or annual commuter tickets saves money while Railcards cater to different groups of people such as seniors, teenagers, disabled travellers and members of the armed forces. If you enjoy family days out take advantage of occasional South Western Railway 2FOR1 offers where entry to attractions is included with your train ticket (terms and conditions apply).
Travel first class with South Western Railways
For those seeking a bit of comfort for their journey, South Western Railways offers first class carriages on routes between London Waterloo and Exeter St. Davids, Basingstoke, Alton, Warminster, Salisbury, Poole, Yeovil, Weymouth and Portsmouth Harbour. First class carriages have been designed to offer extra comfort, with wide leather seats, extra leg-room, large tables for working and charging points at your seat. First Class Advance Tickets are sold around 12 weeks in advance which is the best time to book your ticket. It's possible to upgrade at any time before your journey, you'll just have to pay the difference in fare price.
With an extensive choice of South Western train times, passengers can reach their destination whenever they choose to travel and whether their journey is for business or leisure. When it comes to SWR train times, the company offers a regular schedule every day of the year (except Christmas Day) with departures generally starting early morning and continuing until late at night. On some routes, a similar SWR timetable operates seven days a week while on others there are fewer trains on Sundays and Bank Holidays.
| | |
| --- | --- |
| Trains London to Exeter | |
| Trains London to Bournemouth | |
| Trains London to Southampton | |
| Trains London to Portsmouth | |
| Trains London to Bath | |