Trains from Exeter to London
If you are looking for a convenient way to get to London, trains are the best option. There are two different companies providing train services available from Exeter. One such rail provider is South Western Railway and the other is Great Western Railway. They both regularly traverse the long trip, which has a journey duration of about 3h 19min. With our website or app, you'll be able to easily browse for convenient stations to travel to in the busy capital; commuters will find tickets for trains from Exeter to London easily accessible here. Their services begin around 05:00 and continue until about 21:00, and with a travel duration of about 2h 15min on the fastest route, passengers should have no difficulty finding a train that fits their schedule. The two providers share a busy route, ensuring that travellers never have to wait long to reach their destination.
Exeter to London Train Time: Daily Departures
There are about 34 direct trains from Exeter to London each day. These depart the station two to three times an hour from morning to late evening. Passengers should not have to wait long to get direct trains; both the South Western Railway and Great Western Railway service both offer at least one ride per hour. Most of the trains provide direct services and thus do not need a change during the journey.
How long does the train from Exeter to London take?
On average, the Exeter train travel duration to London is about 3h 19min, taking a long journey of roughly 156 miles (252 km); this travel time may vary depending on the day of the week or bank holidays. All routes are direct and require no changes. The popular rail providers plying the route from Exeter to London are Great Western Railway and South Western Railway, mostly providing fast-speed, direct train services. The fastest train travels from Exeter to London in about 2h 15min.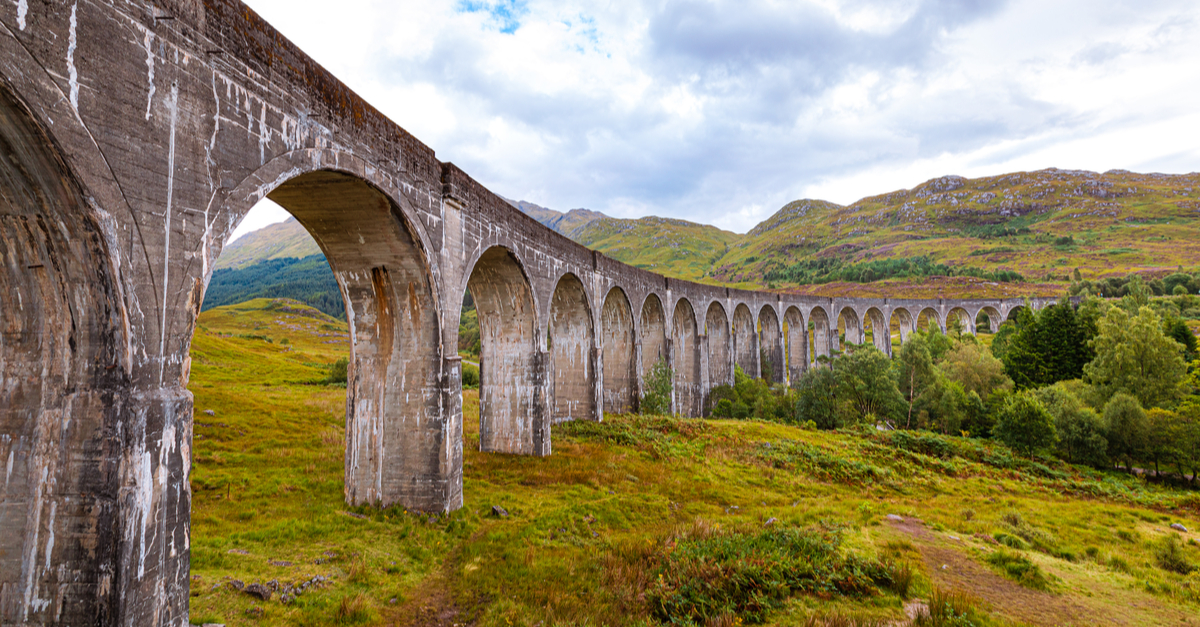 Trains from Exeter to London: Glenfinnan bridge in Exeter. Source: Shutterstock
What are the departure and arrival stations for trains from Exeter to London?
Departure train station: Trains travelling from Exeter to London mostly depart from Exeter St. David's train station. Other train stations in Exeter include Exeter Central, which is around a 15min walk from Exeter St. David's, and Exeter St. Thomas railway station. Omio customers travelling this route mostly depart from Exeter St. David's train station.
Arrival train station: Trains arrive in London at either London Paddington or London Waterloo station, depending on whether you are travelling with Great Western Railway or South Western Railway. London Waterloo is located on the edge of the South Bank, with good links to many bus routes and the London Underground. London Paddington is located a short walk from Hyde Park, west of London. Also, Paddington has great links throughout the city, with bus routes and links to the London Underground as well.
Which train companies travel from Exeter to London?
Both Great Western Railway and South Western Railway connect these two cities. Great Western trains travel to London Paddington, while South Western trains end their journey at London Waterloo. These trains cover the long journey of about 156 miles (252 km) in about 3h 19min, so be sure to check this will get you to London by your required time. You can start your journey to London from a few Exeter train stations, including Exeter St. David's, Exeter Central and Exeter St. Thomas. Similarly, the possible arrival stations in London include London Paddington and London Waterloo station. Omio customers on this route usually travel from Exeter St. David's to one of these London stations.
Night Trains Exeter
Most of the companies offering the train services operate during the day, as the journey is relatively long, with the fastest train taking approximately 2h 15min, while the slowest train takes approximately 3h 19min. This busy route is well serviced by two train service providers, so travellers won't have to wait in long queues before departure. The demand on this route renders night travel pretty rare past roughly 21:00.
Great Western Railway trains from Exeter to London
Great Western Railway trains provide rail journeys, including direct train services. Most of the trips start from Exeter St. David's and arrive at London Paddington station. This train company provides first-class or standard-class tickets, in addition to other special tariffs like advance tickets, to provide the best deals on train fares.
South Western Railway trains from Exeter to London
The alternative train company is South Western Railway, which also provides fast-speed, direct train services. Most of their trains depart Exeter at the Exeter St. David's station and terminate at London Waterloo, in London. They also have a variety of tickets for their customers to choose from.
Trains from Exeter to London: Sustainability travel
Travelling from Exeter to London by train is easy, cheap and affordable for most passengers. Plus, train as a mode of transport is considered sustainable, since it is environmentally friendly; it emits relatively less carbon into the atmosphere and produces less noise pollution. The railway also takes up little amounts of space.
Trains from Exeter to London: Services on Board
If you are heading to London and you want to avoid the hassle of carrying luggage, there are companies in Exeter that will bring your luggage to your door. The South Western Railway trains plying this route have several beneficial services on board; for instance, special attention and services to the elderly, disabled and expectant women are available. The assistance team also provides wheelchair assistance services to the disabled and elderly. Both South Western and Great Western companies permit their clients to carry pets (like dogs) and bicycles on board, provided they make reservations with the respective company and adhere to the policies regulating pets and bicycles. Great Western also has a dedicated assistance team to cater for the needs of the elderly, disabled and pregnant women; they provide wheelchair services in addition to helping them in the process of booking and making reservations.
How to find cheap train tickets from Exeter to London
Cheap train tickets are available on our website or app, a platform that offers great deals for travellers. We also provide advance booking tickets, which can be booked up to seven days before the day of departure; this package gives access to low-price deals between Exeter and London. Check out other travel tips and offers in our online travel-guide magazine, which offers a wide range of experiences, sceneries and relevant information – The Window Seat.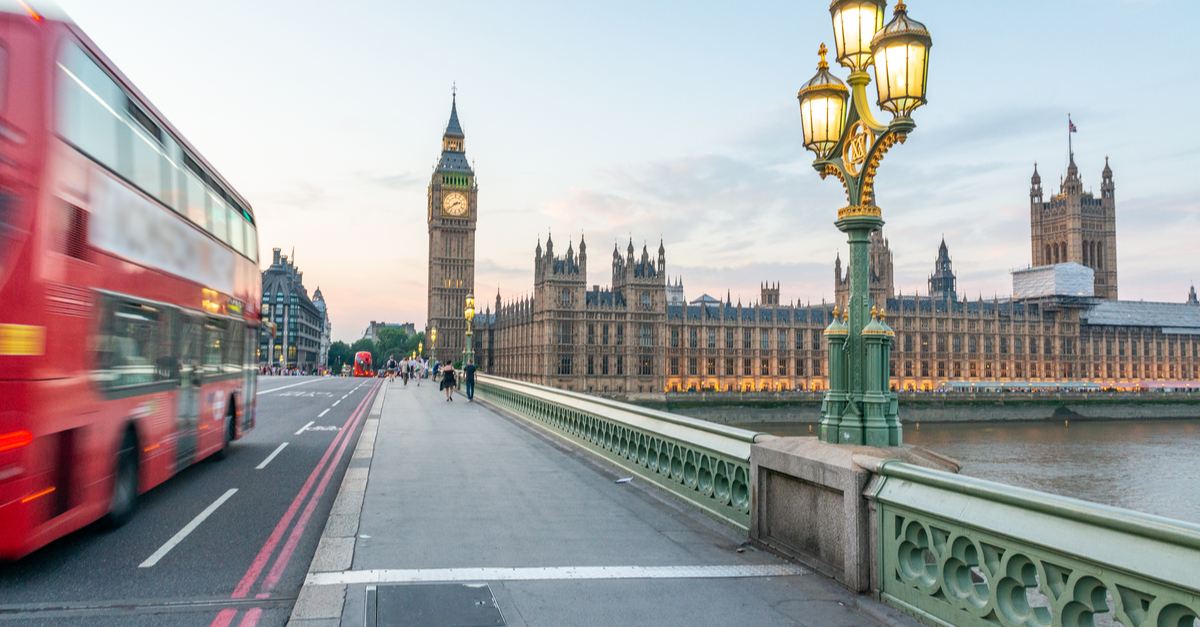 Trains from Exeter to London: icons of London. Source: Shutterstock
To London by train—travel tips
London is the capital city of England and is one of the largest cities in the United Kingdom. It is a global city that offers a platform for arts, education, commerce and business, entertainment, fashion and health care. It has a wide range of cultural and heritage sites that provide information on the evolution of the city, and it also houses several football teams, including the Chelsea and Tottenham football clubs. London has been named as one of the ethnically diverse cities globally, with over 300 different ethnic groups. The following are some of the must-visit places in London for most travellers:
Palace of Westminster
National History Museum
The London Eye
Emirates Airline cable car
Tower of London
The British Museum
Warner Bros Studio tour
SEA LIFE London