Find The Best Cheap Train Tickets with Omio
Omio is the perfect way to get you where you want to go for less. We find you the best tickets for the best prices on trains, buses, flights and ferries, allowing you to plan your route quickly and with total confidence that you've got the best deal out there.
We do that by searching all of the UK's biggest transport companies to find the right route for you at the lowest possible price. This means you can save hours of hunting from website to website and get on with planning the rest of your trip. You'll probably have a lot to plan, we can help you get cheap train tickets to all of the UK's top destinations including London, Manchester, Edinburgh, Liverpool and more. There's just one rule to remember – you've got to book in advance to get the best deals and the further in advance you go, the better deals we can find you. If you've left it too late for that though, don't worry – Omio still has plenty of tips, advice and hacks to help you find those critical last-minute tickets.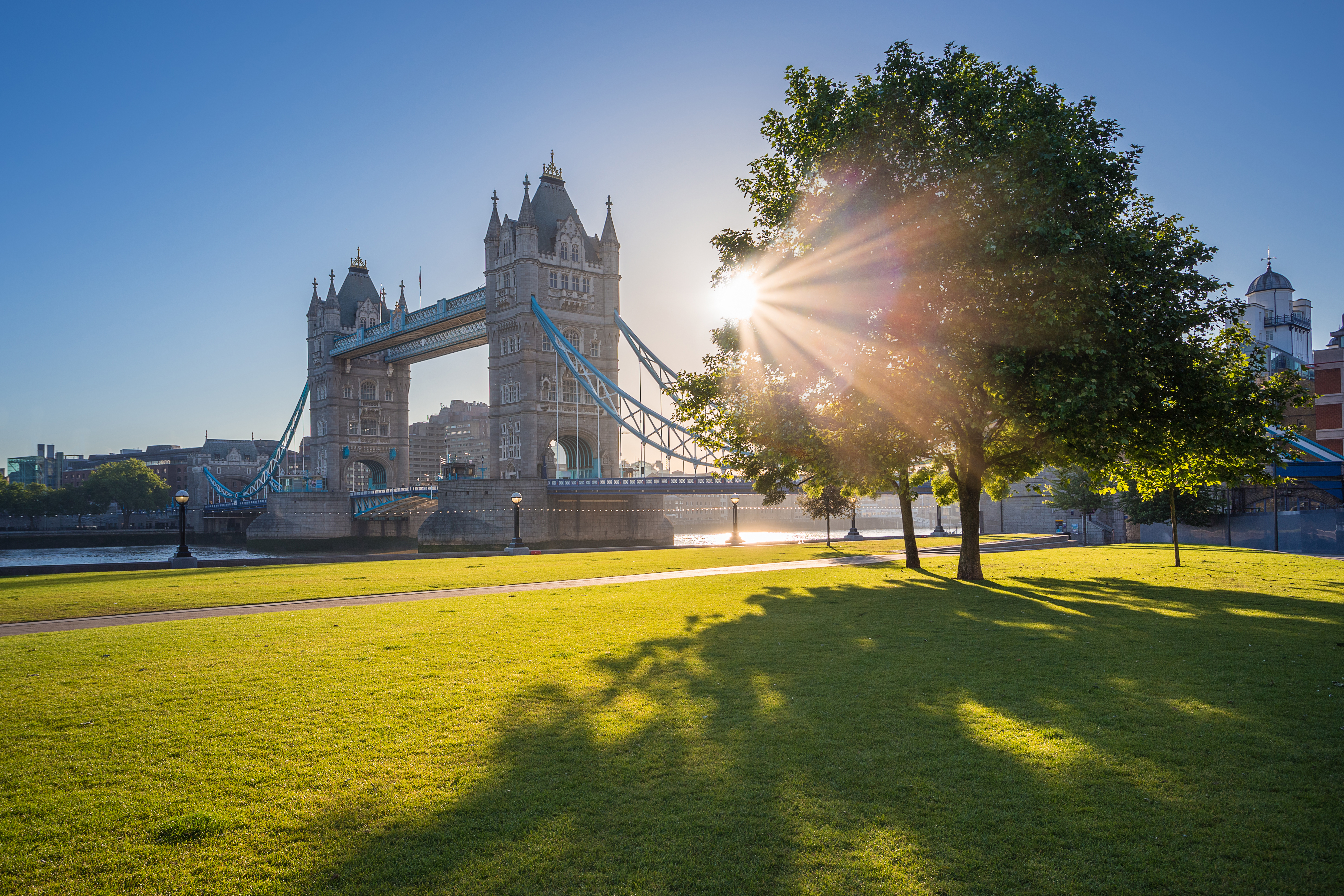 Tower Bridge. Source: Shutterstock
How To Book Cheap Train Tickets
Because we search all of the major UK travel providers for you, you don't have to worry about which train company you travel on, you can get cheap train tickets to cover all of the networks in one place. All you have to do is enter your start point, destination and when you want to travel and we'll do the rest. Here's how to get the best value when planning your journey:
Book in advance
The number one thing to remember when buying cheap train tickets is to plan in advance. You can buy Advance tickets up to three months before you plan to travel, but don't worry – just a week or two ahead can still get you some great deals.
Travel Off-Peak
Peak times on the trains in the UK are generally 6.30am-9.30am and 4pm-7pm, when commuters are travelling too and from work. Avoid these peak times and you'll not only save money but also get more space to stretch your legs and stow your bags.
Buy a Railcard
The UK rail network has a wide range of railcards and discount cards which offer huge savings – see below for our ultimate list of the cards available – and of course you can add them to your Omio account to make sure you always get maximum savings.
Types of Railcard
| Railcard | Annual cost | 3-year cost | Who's it for | Discount |
| --- | --- | --- | --- | --- |
| 16-17 Saver | £30 | N/A | For anyone between the ages of 16 and 17 | 50% off |
| 16-25 Railcard | £30 | £70 | For anyone between the ages of 16-25 and mature students in full-time education | ⅓ off |
| 26-30 Railcard | £30 | N/A | For anyone between the ages of 26-30 | ⅓ off |
| Senior Railcard | £30 | £70 | For anyone aged 60 or over | ⅓ off |
| Two-Together Railcard | £30 | N/A | For two people, aged 16 or over, who travel together often | ⅓ off when travelling together. |
| Family & Friends Railcard | £30 | £70 | For up to four adults travelling with four children aged 5-15 | ⅓ off for adults / 60% off for children |
| Disabled Persons Railcard | £20 | £54 | For anyone with a disability that makes travel difficult | ⅓ off for you and a friend |
| Network Railcard | £30 | N/A | For anyone in London and the south-east, aged 16 or over | ⅓ off |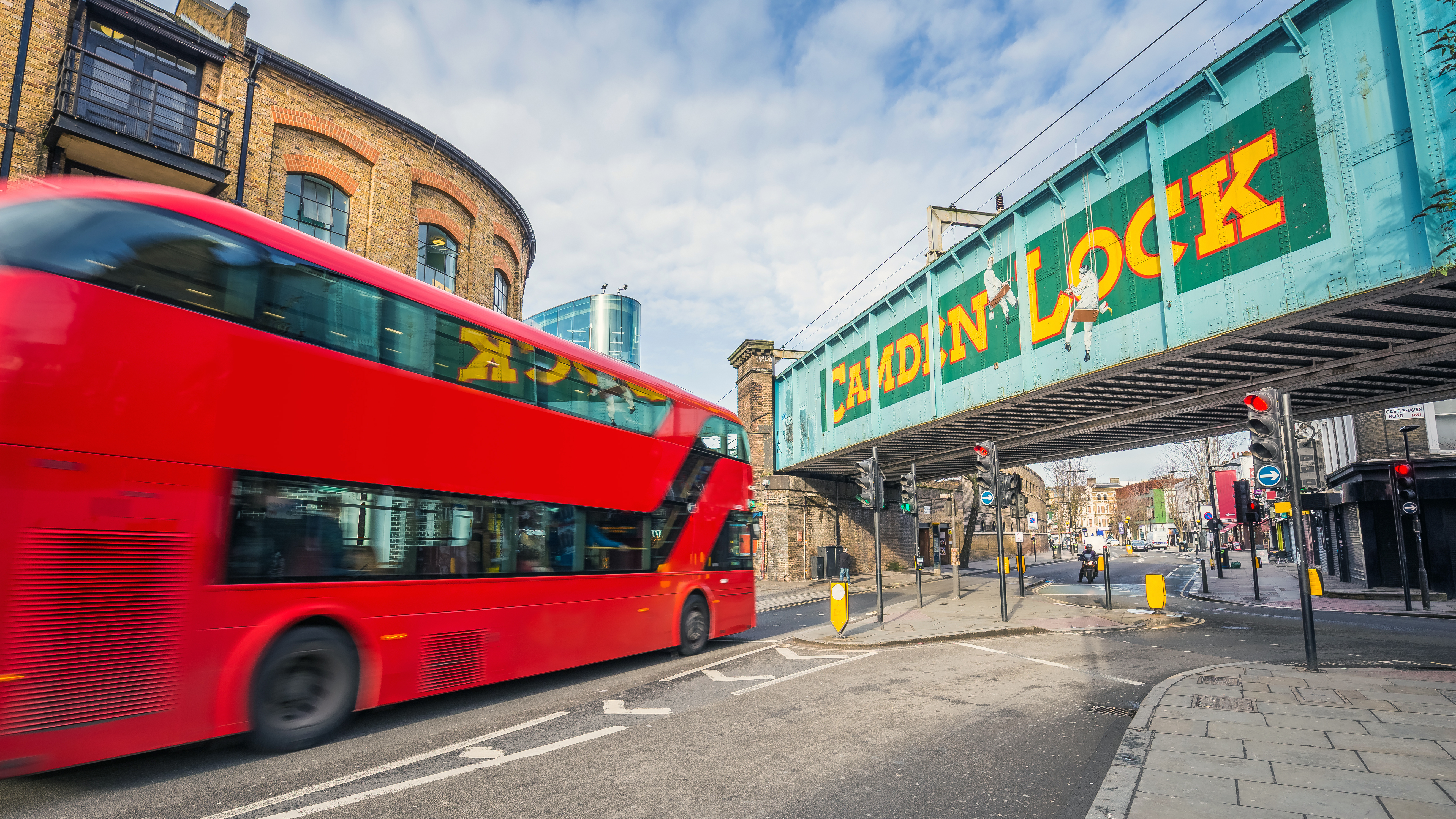 Tower Bridge. Source: Shutterstock
Exploring the UK thanks to cheap train tickets
The UK is a great place to explore by train with literally thousands of destinations to choose from. How come so many? Well there's been plenty of time to build them - the first railway in the world was built in the UK in 1825, connecting the towns of Stockton and Darlington. Back then it wasn't about moving people – the steam-powered trains were made to haul coal from one industrial centre to another while passengers still went by horse-drawn carriage. Luckily things moved on pretty quickly and by 1830 the first passenger-only railway lines opened and things have been looking up for travellers around the UK ever since.
Cheap train tickets to London
If you're visiting the UK then the logical place to start is London. Not only is it England's capital but it's one of the great global cities, a centre for the arts, culture, food, sport and pretty much anything you can think of. A cheap train ticket to London is your passport to a wealth of new experiences. Where to even start?! A stroll from London Bridge or Waterloo stations along the South Bank of the river Thames can take you from Shakespeare's Globe, past the National Theatre, Hayward Gallery, South Bank Centre and British Film Institute as well as the Tate Modern art Gallery, London Eye and London Aquarium. Around Kings Cross and St. Pancras station you can explore the British Library and vast array of shopping and eating opportunities in Granary Square and Coal Drops Yard. From Paddington you can walk the stately grounds of Hyde Park into shopping paradises of Mayfair or South Kensington. From there, it's a short hop to the hustle and excitement of Soho and Covent Garden. The best way to start? A cheap train ticket to London.
Cheap train tickets to Manchester
A powerhouse of creativity, Manchester is famous for its music, art, culture and sport amongst many other things. It's the only UK city to feature in Lonely Planet's Best in Travel 2023 list and, though you can fly direct there from many cities around the world, flying to a London airport is often easier and Omio you can score cheap train ticket to Manchester from London to start your adventure in comfort, knowing you've got the best deal to one of the UK's most vibrant cities.
And what an adventure! Catch the world's biggest acts at the Manchester Arena, immerse yourself in nature in Fletcher Moss Park & Botanical Garden, top up your culture levels at the Manchester Museum, Art Gallery and Science & Industry Museum before deep-diving into one of the world's most famous football teams at the Etihad Stadium. You know the one. With so much to do you'll need to keep your strength up so it's just as well there's a stunning array of places to eat and drink. Get elevated at the Dakota Bar & Grill, famous for its British cuisine and amazing wine list, hit Tast Cuina Calalana for the best Catalan cooking or No. 1 Canal Street for an epic Gastropub experience. With so much on offer you'll be glad of the money you saved on your cheap train ticket to Manchester.
Cheap train tickets to Liverpool
From one historic city with a world-famous football team to another – Liverpool's place on the Mersey river has made it a gateway to the world for hundreds of years and you can get to it easily by train from other UK destinations. Stepping off the carriage at either Liverpool Central or Liverpool Lime Street stations you're immediately surrounded by an amazing blend of the old and the new. Find out about the old at the Museum of Liverpool, its amazing seafaring past at the Merseyside Maritime Museum or how the city contributed to WW2 at the Western Approaches HQ Museum. Like your history a little more recent? This is the home of The Beatles with statues, The Beatles Story and many more Fab Four-related attractions to immerse yourself in. A trip to the home of Liverpool Football Club at Anfield Stadium will make sure you'll Never Walk Alone too. Hungry? Liverpool was built on trade and the global edge to the cuisine on offer is everywhere – from the high-end stylings of Mamasan or Röski to the more wallet-friendly goodness of Dale Street Kitchen or The Edge at Joey Orr's, you'll be spoilt for choice. Book cheap train tickets to Liverpool.
Cheap train tickets to Birmingham
Nestled in the heart of the country, England's second city is easy to reach by train from almost anywhere and a cheap train ticket to Birmingham is your passport to the place also known as the Venice of the Midlands. It got that name for having more miles of canal than the famous Italian city, canals built to haul goods during the Industrial Revolution but now refocussed on fun and leisure. You can even cruise the city by barge, stopping off to enjoy such treasures as the Birmingham Museum & Art Gallery, Symphony Hall or Birmingham Hippodrome. When on dry land you can also stroll around the famous Jewellery Quarter or get a bite to eat at one if the city's fabulous and cosmopolitan restaurants. Treat yourself at Opheem or The Wilderness, or save the pennies while keeping the taste at Peacer or Old Dresser Café. Whatever you choose it's a cheap train ticket to Birmingham which started your adventures.
Cheap train tickets to Blackpool
Oh we do love to be beside the seaside! Blackpool is arguably the most iconic seaside resort in the UK, home to acres of sandy beaches, miles of traditional entertainments and the famous Blackpool Tower. At night the town comes alive with the spectacular Illuminations and hundreds of bars, restaurants and live shows. You can get a cheap train ticket direct to Blackpool from nearby cities such as Manchester, Leeds or Sheffield but if you're coming from further away it's still a quick and easy journey. Book cheap train tickets to Blackpool.
Cheap train tickets to Brighton
Just an hour away from London on the train, Brighton is the place to go when the sun makes an appearance. With the colourful Lanes, vegan eateries, and colourful street art, Brighton is great for alternative types. No matter what your style, you can't help but love the seafront. The Brighton Pier is a throwback to the golden era of the British seaside holiday and is lovingly preserved, the Pier is a great place to get some fish and chips, play arcade games and watch the sunset. Book your cheap train tickets to Brighton with Omio, just watch out for the hungry seagulls!
FAQs: Cheap Train tickets:
You can use the booking reference provided by Omio to collect your ticket from a machine in the departure station. You may also choose to have the ticket emailed to you for use with your phone or have it stored within the Omio app.
No, in the majority of cases you will not need to print your ticket. You can save it to your phone or other device or to the Omio app.
Bank holiday train times tend to be similar in frequency to Sunday hours. On Sundays there are generally fewer trains and connections can take more time. If you need to travel on a bank holiday make sure and check your train times and connections in case they change radically.
The higher price between first class and second class purchases a more comfortable, quiet and more attentive service. First class passengers tend to have more legroom, dedicated staff for their carriage and a higher quality food and drink service. The first class carriages tend to be quieter also.
To get the cheapest train ticket you should travel at off peak times and on quieter days of the week, such as Mondays.
Peak times are generally between 6:30 a.m. to 9:30 a.m. and 16:00 p.m. to 19:00 p.m. Monday to Friday.
Anytime train tickets are completely flexible train tickets that can be used at any time and on any service on the route the ticket applies to. They are an alternative to peak or off-peak tickets which can only be used during designated times. They are best for people who are unsure of their travel times in advance and may need to change their plans.
Yes, you can make significant savings by booking in advance. The earlier you book the better fare choices you will be offered.
Some services do allow you to buy a ticket on the train but you will not be able to avail of any special offers or ticket discounts.
Children under the age of five travel for free on all UK rail services.
From the age of 60 you are eligible to purchase a Senior railcard. You can use this card while booking your ticket to avail of discounts on your tickets.
Trains in the UK have a very wide range of ticket prices. They go up in price the closer you get to the departure date. If you are buying your ticket for same day travel then it will be a lot more expensive than if you bought it in advance.
A season pass suits people who are travelling in the same region or on the same route repeatedly. It allows you to travel that route or series of routes as many times as you want for a flat fee for the season pass price.
There are more than 30 different rail companies in the UK, making it a complicated network to book tickets for. Omio simplifies this by giving you the clearest information around operators for all the routes you need to travel. The rail network is organised on regions and routes, so particular companies service different routes such as ScotRail, Transport for Wales and Hull Trains.
National Rail then has relevance to all operators and regions. Some of the biggest operators are LNER, which manages a large region that stretches from London through the Midlands and as far north as Edinburgh in Scotland. East Midlands Railway intersects with this region but it's mostly found in cities, towns and counties northeast of London. The high-speed Heathrow Express company is one of the busiest given its destinations - Heathrow Airport and London city - but is also limited to that route.
Each network operator is very specific. CrossCountry, owned by Arriva UK Trains, manages routes from Scotland, northern England, as well as parts of southern Wales and England. They don't operate in London. Each of the operators manages their own passenger amenities but there is general equity between areas like comfort onboard, ticket and railcard discounts, disability access and general standards of UK rail.
With 28 different train companies, train travel in the UK can be hard to navigate. The good news is they all offer the same ticket types so if you're looking for cheap tickets, you'll know which ones to look for. Below, you'll find a list of the most popular train companies in the UK and what they offer.