Travel from London city centre to London Paddington train station
The centre of London is a location known the world over for the many charming neighbourhoods you will find here as well as the large number of structures that are well-known to visitors from throughout the world. The River Thames runs right through the heart of the city and makes a great place to explore. London Paddington Station station is one of the main railway stations for London, and also serves as a large station for the city's underground.
Much of the station dates back to the 1850s and when you step inside, you'll soon see some amazing details in the architecture from that era. Because this is such a busy train station in such a large city there are plenty of ways to travel from London city centre to London Paddington train station. While you could walk the 2.6 miles (4.2 km) to the station through some amazing neighbourhoods in the area, a much better choice is to take the underground that offers four different lines that make trips from the downtown London area to the station. There is also a local bus service that will also take you from the centre of London to the station.
How far is it from London city centre to London Paddington train station?
The station has a location that is roughly 2.6 miles (4.2 km) to the northwest of the centre of London. To walk this distance would probably take you around 1h and although this would be an amazing walk that would take you by such historic landmarks as Buckingham Palace, for most travellers a much better way to make the trip from the centre of London to the station is aboard the very large underground system that the city offers. This train system can take you from the centre of London to the station in roughly 20min.
What is the best way to get to London Paddington train station from London city centre?
While walking to the train station in London is a great way to explore some of this amazing city a much better and quicker option for most travellers is to take the underground from the centre of London to London Paddington station. The Circle line offers trains roughly every 10min that make the journey to the station in about 24min while the Jubilee and Bakerloo lines can make the same trip in around 15min. So for example, if you were departing from the very popular landmark called Big Ben right along the River Thames, you could take the District Line or the Circle Line and then hop on the Bakerloo Line at Embankment Station and be at London Paddington station in around 21min.
Where is/are the airport(s) in London and how to get there?
Several large airports offer services to visitors to and from London, and each has quite easy access from the train station. If you need to travel from London Paddington station to London Heathrow Airport (LHR) the Heathrow Express train line makes the trip of around 13 miles (21 km) in roughly 20min. If instead, you need to travel from the train station to London Gatwick Airport (LGW) that sits about 28 miles (45 km) to the south of the station, you could take the Southern train line that makes the journey in around 55min. Finally, if you need to get to London City Airport (LCY) which is about 11 miles (17.7 km) to the east of the station, you could do so aboard the London Underground Central and DLR lines in around 48min.
How accessible is London train station for those with limited mobility?
Because this is such a large and bustling train station it should come as no surprise for travellers looking for information about the train station in London that those at the station have taken their disabled passengers' needs well in mind. Every part of the station offers access by either lifts or escalators making it a step-free station. The station offers both buggies and wheelchairs free of charge 24h per day every day of the week. There are ramps available to access all train platforms and there are accessible toilets that have a location on both Platform One and Platform 12.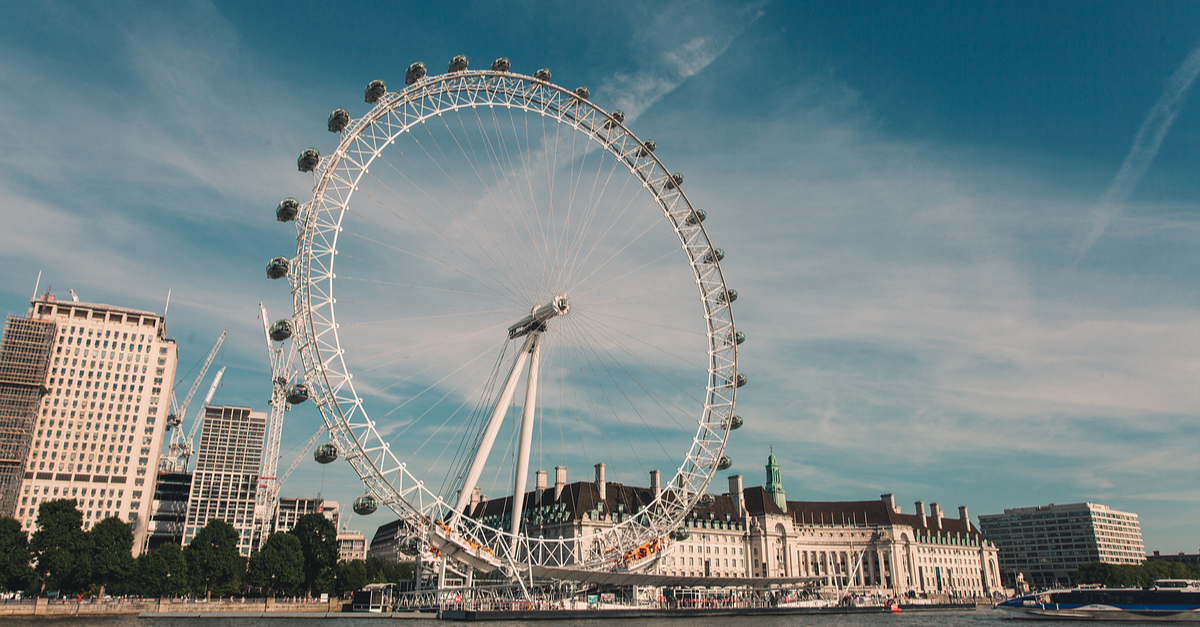 London Paddington train station. Source: Shutterstock
Night trains to/from London Paddington
With so many trains coming and going from London Paddington station, it should come as no surprise that there are plenty of night trains times from London that you can find that depart from the station. One very popular destination is Birmingham and on this route, you will find more than 20 trains that depart every day sometime between 6:00 p.m. and 11:00 p.m. Another popular destination from London is Bristol and on this route, you will find around 15 trains that depart anywhere from around 6:00 p.m. to around 11:30 p.m. every night of the week.
Traveling by train in London : Sustainable journey
If you are considering travelling somewhere outside of London and you are planning on doing so by driving yourself, a good way to lessen your environmental impact during your trip is to travel by train instead. Travelling by train is one of the most eco-friendly ways to travel and offers more efficient use of space compared to cars and planes. You're able to transport many more people in a single trip. Train travel only contributes about 3% of the total global transport emissions.
Local tips: London train station points of interest
One of the best features of the station is its proximity to the city centre. Located within walking distance from the centre of this large and diverse city, you'll be a short trip away from a variety of local attractions and activities worth exploring. An example of this is the famous Hyde Park, which sits just a couple of blocks to the south of the entrance of the train station and makes a great place to spend a few hours while you're waiting for a train. Beyond that, you'll find several other great green spaces, well-known historic buildings and artefacts, museums, and food and beverage choices, all within a short walk of the station.For more local tips, you can check Omio magazine.Some of the highlights of things you'll find near the station include:
The British Museum
Buckingham Palace
Victoria and Albert Museum
The Regent's Park
Kensington Palace
Round Pond
Bondi Green Restaurant
Granger and Co. Notting Hill
Marble Arch
What to do in London
While many visitors to London might think they already know the city before they step foot there, many soon learn that there's plenty to explore in the city that they know very little or nothing about. Of course, this is a large metropolitan city that is one of the world capitals, and because of that, you will find plenty of World-class restaurants, amazing and charming pubs, a vibrant and bustling theatre and music scene, plenty of nightlife to choose from, and a vast number of historic artefacts and architecture that you could spend days exploring. Quite possibly one of the best ways to explore the city is to take a walking tour many of which are free that will show you quite a bit of the city and teach you about all of the history, culture, and people the city has to offer.
Because the city of London at its heart is made up of several small neighbourhoods that are all unique in their way. One of the best ways to travel through the city and explore all that it has to offer is on the expansive underground system that will take you from place to place quite quickly and conveniently.