Trains from London Paddington to Heathrow Airport T123
The train trip between London Paddington Station and Heathrow Airport T123 will average about 26min. There is a train leaving for the airport terminals 2 & 3 every 15min. This route operates seven days a week and is a direct train route to the airport making it one of the most popular ways to travel to the airport from Paddington.
London Paddington to Heathrow Airport T123 Train Time: Daily Departures
Trains running between London Paddington and Heathrow Airport will be easy to catch as they run on a high-frequency schedule. You will find a train from withe of the two companies that operate this route, departing every 15min. The first train to depart from London Paddington headed to Heathrow Airport will leave at 5:10 a.m. six days a week. On Sundays, the starting time for this trip is 6:10 a.m. The last train to leave Paddingting on this route runs at 11:25 p.m. daily.
How long is the journey by train from London Paddington to Heathrow Airport?
Once you have completed this train journey you will have covered a distance of approximately 9 miles (12 km). This distance takes around 40min to cover travelling in a car at the speed limit, regardless of the traffic congestion at the time of your journey. By train you are looking at an average time of just 25min, making catching the train to Heathrow Airport T123 a quick solution to a tight travel schedule.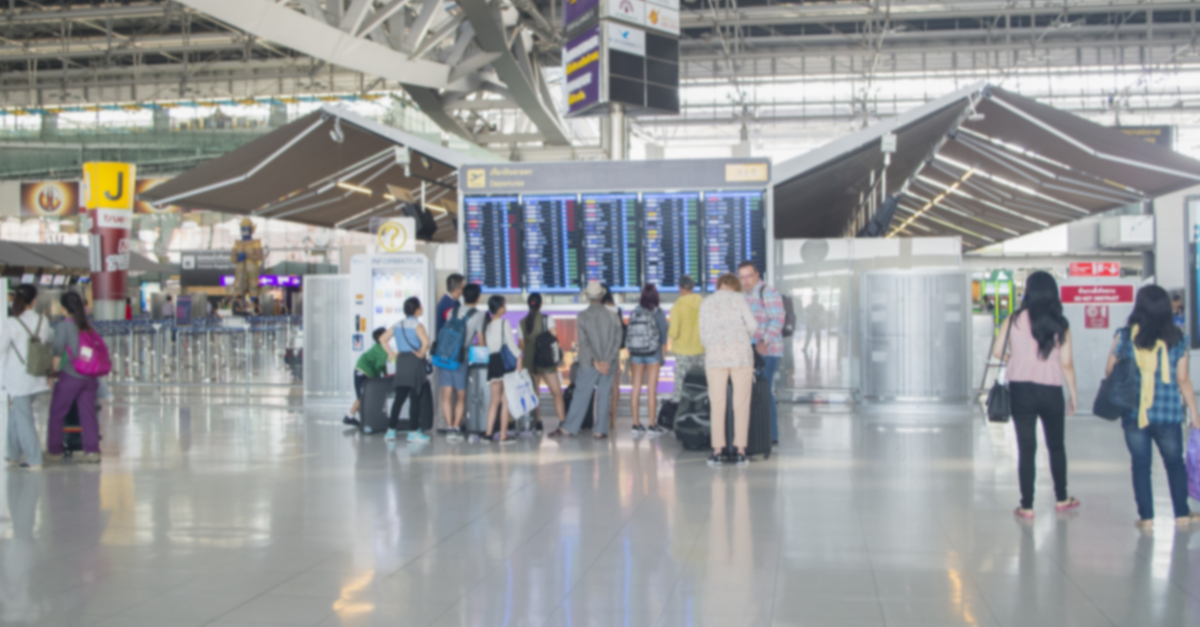 Heathrow Airpot. Source: Shutterstock
What are the departure and arrival stations for trains from London Paddington to Heathrow Airport?
Departure train station: The station which you will be departing from for this journey is Paddington Train Station is one of 11 London based train stations and is situated on Praed Street in the Paddington area. This station operates 24h a day, seven days a week and is monitored by the British Transport Police as well as in-house CCVT footage and security teams making it one of the safest train stations in London. There are two drop-offs and pick up points for cars, and it does have a taxi rank. There are five entrances for pedestrians and a bike parking lot. There is a ticket office on-site, however, the Heathrow Express train company does not have a desk. To book your tickets with them you will need to do it online. To make any changes or additions to your ticket on-site you are welcome to use the self-service machines.
Arrival train station: The arrivals station for this journey will find you arriving at Heathrow Airport at either terminal 2 or 3. There are a number of ways to get to the airport first you can choose to use the tube, coming off the Piccadilly line, this trip can take about 50min when coming from the city centre. You might also opt to use a taxi, bus or car for the trip. Some of the facilities available at this station are Luggage trolleys, ATMs, refreshment stations, toilets, wifi, payphones and a postbox.
Which train companies travel from London Paddington to Heathrow Airport T123?
There are two companies covering this journey from London Paddington station to Heathrow Airport. The first is Crossrail company and the second is Heathrow Express. Heathrow Express is running high-speed trains on an electrified line meaning their trains reach speeds of 100 mph (160 km/p) while the Crossrail trains are slightly slower travelling at 90 mph (140 km/p). While Heathrow Express is faster Crossrail can be cheaper at times depending on when you book your ticket, but they do several specials not followed by Heathrow Express.
Crossrail trains from London Paddington to Heathrow Airport T123
The Crossrail trains company has been operating as a provided from transport by train since 2017. They run a direct train service from 40 different stations from areas inside and in the surrounding areas of London. The company offers its own cashless card system much the same as an oyster card, and the fees are in line with oyster card fees. The company specifically designed their extended trains to carry approximately 1500 passengers at a time, twice the length of a tube train, to offer a "never say no" policy and guarantee there is always an available seat.
The Heathrow Express is the other service provider on this route. They have been providing train trips all around London and surrounding areas since 1998, and are one of the fastest companies to constantly expand in the area. They offer all the facilities expected from a world-class train company such as disability discounts policies, assistance with lost property. Special request luggage storage for oddly shaped or oversized luggage. They provide a 24h helpline and do allow you to use an Oyster card to ride the trains.
Train London Paddington to Heathrow Airport T123: Services on Board
When boarding a Crossrail train or the Heathrow Express the same conditions apply to the transportation of pets. You are allowed to take your pet, they welcome dogs, cats, birds, rabbits and some amphibians such as tortoises. If you have a more unusual pet feel free to check with the information desk if that pet is allowed. There are a few requirements for your pet, firstly if it can be chipped it must be. The pet must be up to date with all its vaccines, and if possible it show have a pet passport. For small to medium-sized animals it is prefered they are kept in a travel box or on a leash. Bigger pets need to be on a leash at all times. Both rail companies offer standard and first-class seating options.
Heathrow Express calls it a first-class business class but it has the same benefits as first class. These seats will have the standard facilities such as charging ports at the seats, onboard entertainment, asses to toilets and staff to assist with any movement or issue that might occur as well as extra legroom and larger seats. Both companies are clear on providing easy access and trained staff to assist with any disabilities a passenger might face on their travels.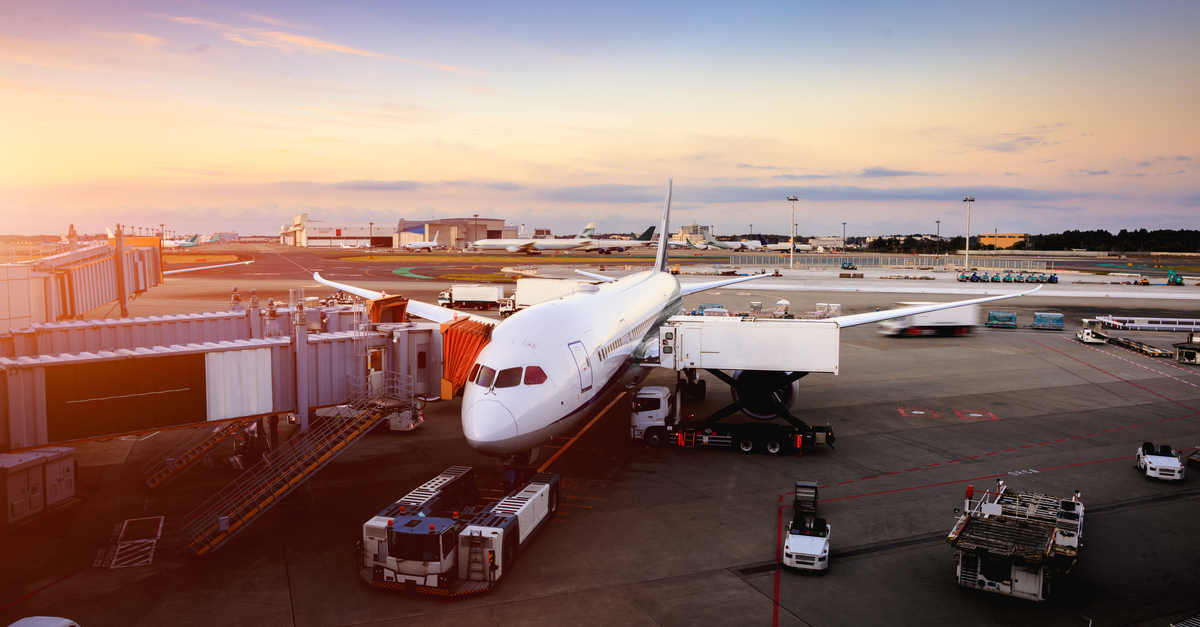 Heathrow Plane. Source: Shutterstock
How to find cheap train tickets from London Paddington to Heathrow Airport T123?
Booking your ticket online in advance is the best advice we can give to get the cheapest ticket prices available. Tickets open between 12 and 8 weeks before the journey. Also remember to be flexible with the dates you wish to travel on, as changes your date a few days in either direction can make a huge difference to the ticket prices.
Look out for any special run by the specific companies especially during the festive periods. Buying a railcard is an assurance that you will qualify for any available discounts. We also recommend taking the extra time to book two separate one-way tickets as it usually works out cheaper than booking a round trip. If travelling with more than two people search for group ticket prices for a further discount.
To Heathrow Airport by train—travel tips
Heathrow Airport has been ranked in the leading airports in the world for a long time and with so much experience in the business of supporting people travelling during what can be a stressful time, you can expect a high standard from this airport.
The airport has world-class facilities such as food courts with loads of culinary options, a competitive duty-free shopping terminal, prayer rooms, smoking areas, waiting areas, VIP lounges, clean and frequently served bathroom and shower facilities, access to onsite 4 star hotels and 24h passenger assist, a visitors centre and free wifi to mention a few.