Travel from London city centre to London Kings Cross train station
London is England's most popular city. It is divided into distinctive areas, the Central, East, South, West, and North. The Central area is the commercial centre and home to most of the tourist attractions in the city. The train station in London that acts as the hub for trains to and from London is Kings Cross station, one of the busiest stations in the United Kingdom. You can find information about the train station in London on Omio. This includes popular journeys and destinations of trains from London such as Amsterdam, Edinburgh, and Paris. Our magazine, Omio The Window Seat, also provides you with relevant information about these journeys. Kings Cross station is close to London city centre, about 1.4 miles (2.3 km) away by bus and the London Underground.
How far is it from London city centre to London Kings Cross train station
The distance you will cover from London's city centre to Kings Cross station will depend on the mode of transit you take. The road and the Underground offer the shortest route to the train station, about 1.4 miles (2.3 km). You will spend about 7min on the Underground to Kings Cross station on the Piccadilly Line. It operates every 5min and is provided by London Underground. Line 73, N73, and 390 buses spend about 20min on the road from Tottenham Court Road Station to Kings Cross St. Pancras. However, Line 748 bus takes about 10min longer to complete the trip as it operates from Westminister, Parliament Square to St Pancras International. You will have a brief transfer at Temple, Aldwych Kingsway. A walk to Kings Cross station from the city centre takes about 40min.
What is the best way to get to London Kings Cross train station from London city centre?
The Underground is recommended for travel from London city centre to London train station. It is fast and affordable. It is also reliable since it operates from London's city centre every 5min. The Underground operating the route is the Piccadilly Line, and it takes 7min to make the journey. The Underground departs from Leicester Square Underground Station in the city centre to Kings Cross St. Pancras Underground Station. It will make three stops at Covent, Holborn, and Russel Square Underground Stations before arriving at Kings Cross.
Where are the airports in London and how to get there?
London is an England city with many airports. However, the most popular airports in the city are London Heathrow Airport and London City Airport. London Heathrow is the main international airport located 15 miles (24 km) from Kings Cross station. The Underground and bus are available to the airport. The Piccadilly Line operates from Kings Cross St. Pancras Underground Station every 10min to Terminals 1-2-3 Underground Station of the airport in about 1h. If you prefer using the bus, you will have to take the Underground to Victoria Coach Station. You can then board the bus to Terminals 2 or 3 of the airport. The journey takes about 1h 12min.
London City Airport is closer to Kings Cross, about 8 miles (12 km) away. The train, Underground, and bus are available from Kings Cross to the airport. The train takes about 50min from St. Pancras International and involves a transfer at Stratford International before arriving at the airport. Alternatively, you can transfer to Line 473 bus from Stratford Bus Station to the airport instead of another train. The London Underground operates from Kings Cross St. Pancras Station to Plaistow Station, where you will board a Line 473 bus to the airport.
How accessible is London main train station for those with limited mobility?
People with limited mobility who transit through Kings Cross station will have step-free access coverage. All platforms have level access with lifts located at the Underground Ticket hall and between the Mezzanine and the concourse. Ramps are also available at Kings Cross' exits and entrances. They are also available at all train doors for train access with your wheelchair. The railway staff will provide you with a wheelchair at a free cost to help you move around the station. Toilets and parking lots are accessible by wheelchair as well. The centre of the concourse has a Rail Information Point where you can request special help. However, we advise booking special help 24h in advance by contacting your train provider. The offices are open from 5:00 a.m. to 1:36 a.m. on weekdays and Sunday and until 12:36 a.m. on Saturdays.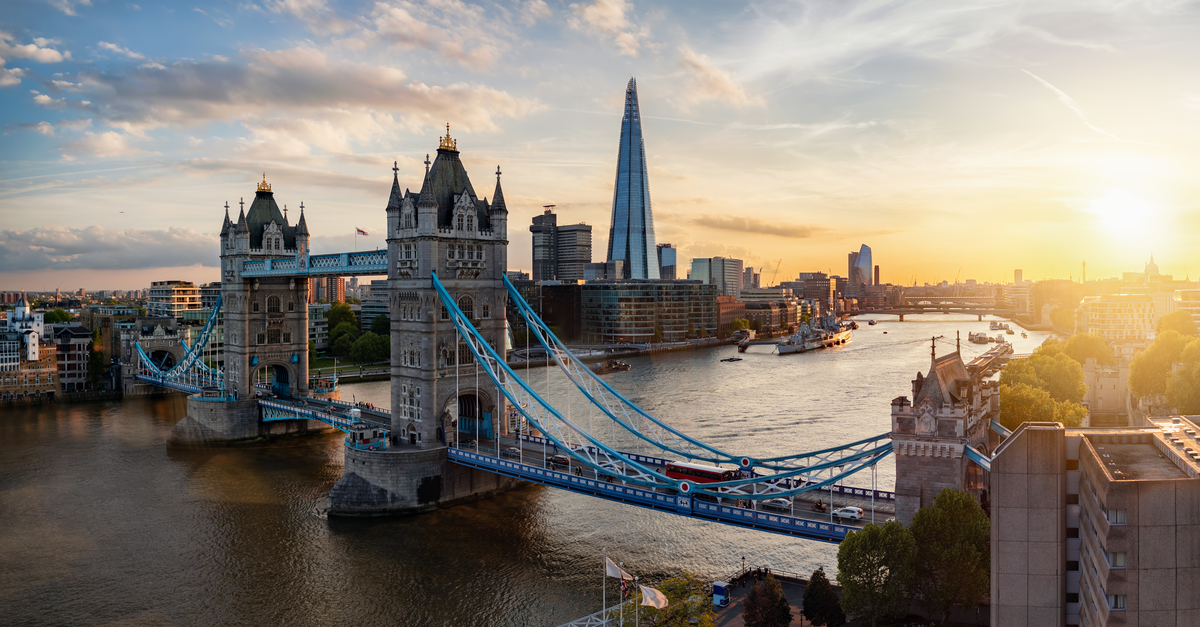 London Kingcross Train Station. Source: Shutterstock
Night trains to/from London Kings Cross
You can travel on an overnight train from London to other cities in England. The ticket offices open early and close late at night, at 1:36 a.m., giving you ample time to book your night train. Night trains in London have comfortable sleeping compartments where you can rest during your journey. Passengers with disabilities can also travel on night trains thanks to the special assistance available at the station until late at night.
Travelling by bus/train in London: Sustainable journey
Travel on a train to London for a sustainable journey thanks to the low carbon footprint of trains. Trains are also sustainable when it comes to noise pollution, use of space, and energy consumption. Generally, trains consume less energy to transport the same number of passengers transported by more than 60 cars. Moreover, the installation of regenerative brakes helps trains consume less energy when they stop.
Local tips: London main train station points of interest
London Kings Cross station is rich in amenities that will keep you busy before your train departs. Several lounges are on-site, including a first-class lounge with private toilets, high-speed Wi-Fi, and complimentary drinks and snacks. Payphones, cashpoints, and a bureau exchange are also available. Have a meal from the various cafes, bars, restaurants, and delicatessens at the station. Shops are also on-site and range from a pharmacy to a fashion store. Toilets and showers are available at the station if you want to freshen up after your train to London. Baby changing facilities are on-site for the privacy of parents with young children. If you have a couple of hours to kill before your train departs, embark on an adventure near the station.
Join passionate foodies in experiencing a diverse food scene in London by heading to the London Food Lovers tour agency across the station
Explore the world of Harry Potter and grab yourself a souvenir at the Harry Potter Shop at Platform 9 3/4
Enjoy a performing arts show from local London artists at Kings Cross Theatre
Shop for a radical book to read on your journey at the Housemans Bookshop
Learn about the history of London and its canal at the London Canal Museum
What to do in London
London is a vibrant city that acts as England's and the United Kingdom's capital. Although it is a modern century city, it holds a rich history, making it a gold mine for history lovers. It is impossible to get bored during your visit to London as the city boasts some of the best dining, shopping, and entertainment areas. We recommend starting your tour at the iconic Buckingham Palace, an old building and home of the Royal Family for almost two centuries. You will also enjoy the Changing of the Guards, which is a popular display at the palace. Visit Tower Bridge, the most famous landmark in London. You can take a walk across the bridge or enjoy exquisite views from the top of the bridge.
If you are looking for culture, head to the British Museum, known for housing the finest antiquities from China, Assyria, Babylonia, and Europe. Another iconic landmark you should visit is Big Ben and Parliament. You can also wander around Trafalgar Square and Piccadilly Circus, the best tourist spots in the city. The two also pave entry to the city's entertainment district and lively theatre, Soho.