Travel from London city centre to London St Pancras train station
London is England's famous capital city. It's known for its magnificent ancient architecture, the London Eye and so many art galleries. When in trendy London you can visit some of its most iconic spots like the Big Ben or the Buckingham Palace. One of the train stations in London is the London St Pancras station. It's a central London Victorian-style train terminal operating routes between London and other cities in England, as well as some European countries like Belgium, France and Netherlands. The London St Pancras station is connected to King's Cross St Pancras underground station where multiple London underground lines stop.
To get to the station from the London city centre, there are various public transit options to choose from. For instance, considering Trafalgar Square as a central point in the city, the blue Piccadilly underground line takes just about four stops and 15min to arrive. The 91 bus route is also an option; however, it takes about twice the time to reach the St Pancras International bus stop.
How far is it from London city centre to the London St Pancras train station?
Some of the trains to London arrive at the St Pancras station north of the centre of London. Considering the area near Trafalgar Square the London city centre, the St Pancras International train station is about 2.2 miles (3.5 km) away. The distance by car can be covered in approximately 17min depending on how heavy the traffic is and the time of day. From Trafalgar Square, head north on Charing Cross Rd for about 0.6 miles (1 km). Take a right at the intersection with New Oxford St, driving east on the A40 until it becomes Theobalds Rd. Make your way northwest on Grays Inn Rd/A5200. As it curves left and turns into Euston Rd, the London St Pancras Station will be on your right-hand side. It generally takes about the same time in the London underground, however it's a way to avoid the traffic during peak rush hour.
What is the best way to get to London St Pancras train station from the London city centre?
The best way to get to St Pancras International station to make it to your train time in London is mostly likely taking the underground. Make your way walking north along Charing Cross Rd out of Trafalgar Square. Two blocks down and about 5min later you'll arrive at a crossroad with the Leicester Square underground station. Ride the Blue Piccadilly Line towards Arnos Grove for four stops. It takes about 7min to get from the Leicester Square stop to the King's Cross St Pancras underground stop where you'll get off. From here, the walk into the London St Pancras International train station is just 3min long. In total, you can get from Trafalgar Square in around 15min. It's also possible to travel from London city centre to the London train station by bus. Travellers can take the 91 bus from the Charing Cross/Trafalgar Square bus stop all the way to the St Pancras International bus stop.
Where are the airports in London and how to get there?
The major airport serving the city is London Heathrow Airport (LHR). This airport is about 17.5 miles (28 km) west of the city centre and the St Pancras Train Station. It typically takes about 50min to drive to the train station. However, there is a Heathrow Express train that connects with the London underground, arriving at St Pancras station in about 40min. The smaller London Gatwick Airport (LGW) is about 45min away by train.For more information, you can check Omio The Window Seat.
How accessible is London train station for those with limited mobility?
The London St Pancras International train station has worked towards a barrier-free access and transit. The entrance to the station is at street level and is wheelchair accessible. Once inside the train station, getting around is accessible for passengers with reduced mobility by either escalators or wheelchair accessible lifts. Apart from being a barrier-free station, it's possible to find information about the train station in London and getting help if you need it.
The station offers a service for passengers who may require extra assistance. There are mobility assistants available on the platforms to help passengers get around the station as well as helping them with their luggage. If you need help throughout your entire journey, make sure to book the assistance at least 48h prior to your departure to make sure there is availability. The journey assistance is through the different railway companies operating through the St Pancras station, like Thameslink or East Midlands Railway.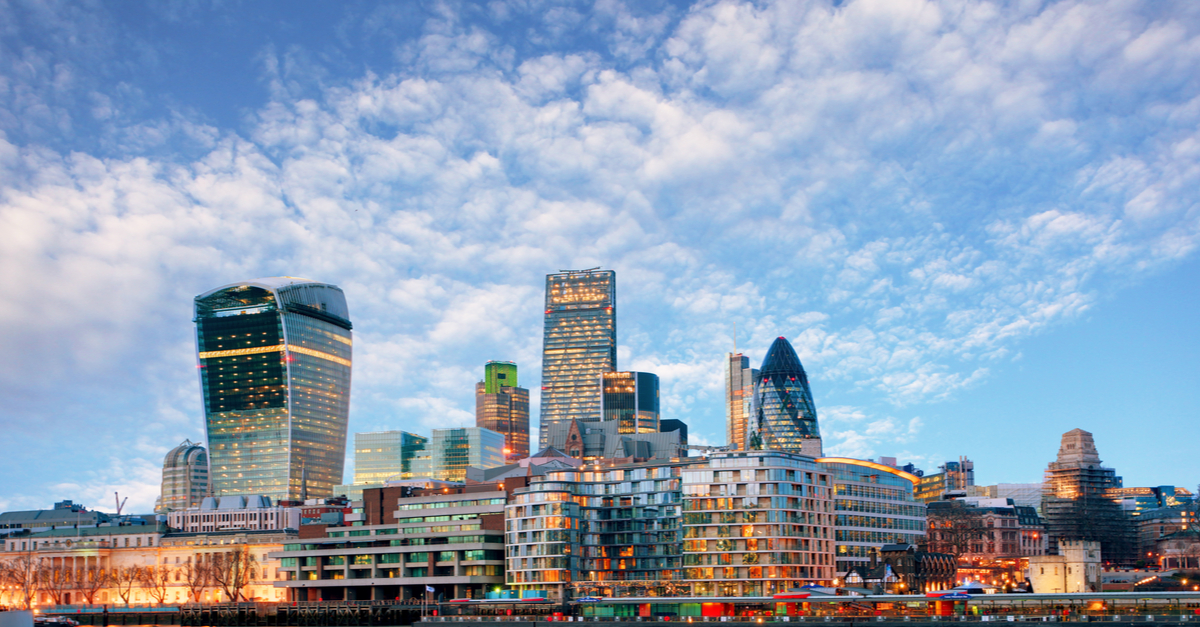 London Train Station. Source: Shutterstock
Night trains to/from London St Pancras
There currently aren't any overnight trains operating to or from the London St Pancras station, neither between other parts of England nor other European countries. The international destinations are express daytime routes. Nonetheless, there are overnight trains departing from the train station just down the road from St. Pancras, the London Euston Station.
Traveling by train in London: sustainable journey
Sustainability is a topic that's been everybody's goal lately. In London, they are working towards finding and achieving a green way of traveling by train. Their project promotes energy efficiency. The industrial site of the St Pancras and King's Cross surroundings is transforming into a new community with parks and squares.
Local tips: London train station points of interest
When you arrive at the London St Pancras Station you'll be getting off a train in a Victorian building, transformed into a hub. This train station is one of the various train terminals throughout London. It's located north of the city centre near Somers Town district. A popular neighbourhood to visit is just nearby the St Pancras Station. Camden Town has the Camden Market known for its street food, shops and street performances. After Camden, make your way south towards the city centre to see top London attractions like the British Museum, Covent Garden and the iconic Big Ben clock. Westminster Abbey is also another famous spot in London, just near the Parliament building where the Big Ben is. If you head towards the City of London district, there is the St. Paul's Cathedral, and farther along the Thames River is the Tower of London and Tower Bridge.
People watch in Soho
Catch the change of the guards at the Buckingham Palace
See London from above in the London Eye
Indulge on a full English Breakfast
Ride a red London double-decker bus
What to do in London
London is one of the most iconic cities to visit in Europe. It's known for its Victorian buildings, buzzing vibe and chic fashion. While you're in town you'll want to make sure you see all the top sites. For instance, you can start off near Trafalgar Square. It's become a very popular square in the city, always full of people and lined with cafés. The district of Covent Garden is just nearby where you can see the lovely opera house the district got named after. Soho and Covent Garden are two districts known for their boutiques, sense of fashion and great dining options. If you're lucky and get nice weather while you're in London, make sure to spend some time at Hyde Park, the large green area great for relaxing and enjoying a calm day. Whenever you visit a new city, trying traditional dishes is always an important part of the experience. In London, for instance, they're known for their variety of cuisines. Nonetheless, having some fish and chips is a must.