Trains from Bournemouth to London
If you're planning your next trip to London from Bournemouth, why don't you use a train? With online booking services available, to make it more convenient for the commuter to select and book trains from anywhere, it's very simple. Plus, the trains are not only fast but also incredibly comfortable, allowing the commuters to have a smooth train ride from Bournemouth to London.
Bournemouth to London Train Time: Daily Departures
Saving money on purchases is an important aspect of financial management, you can save on your next ride from Bournemouth to London by booking online in advance, on our website. For unique travel tips and articles, don't forget to check out our magazine that provides such information – The Window Seat. This route operates an average of 25 trains that travel from Bournemouth to London per day. This route has two to three direct trains that leave every hour on almost every day of the week. The first train on the Bournemouth to London route leaves at around 08:10, while the last train on this line leaves Bournemouth at around 22:59, with roughly 25 trains from the first to last departure.
How long is the journey from Bournemouth to London?
Gone are the days that we had long, boring train rides. The distance covered by train on the trip from Bournemouth to London is approximately 93 miles (150 km), and depending on the route selected, your journey could take anywhere between 1h 54min and 2h 29min. The ride could take longer on weekends and holidays.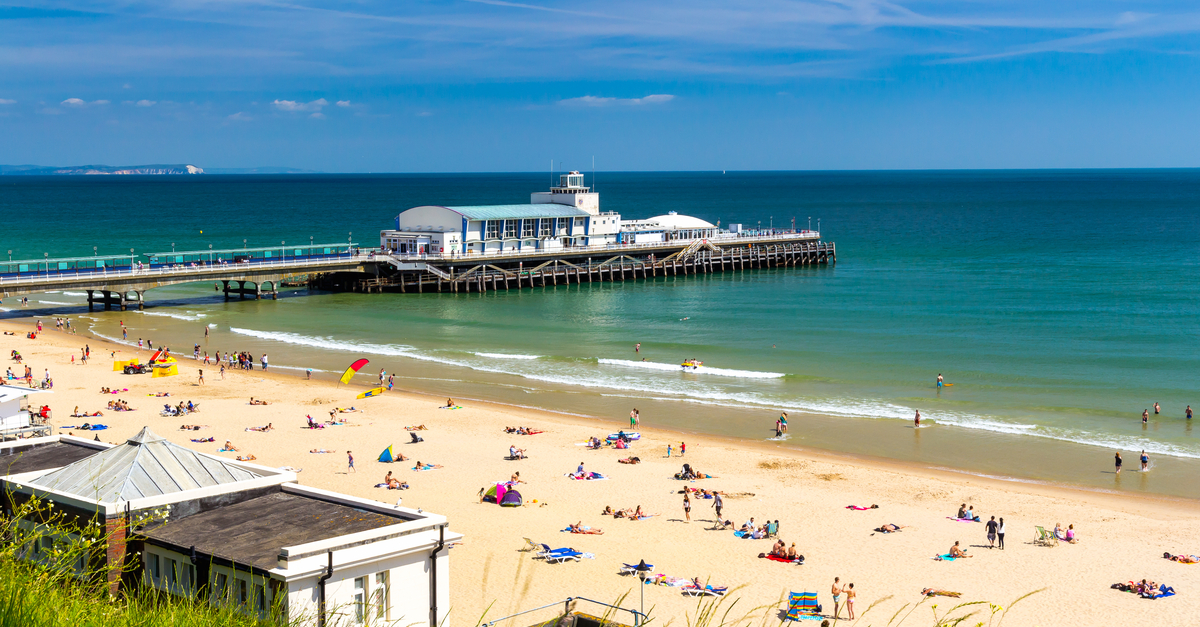 Trains from Bournemouth to London: Bournemouth beach and pier. Source: Shutterstock
What are the departure and arrival stations for trains from Bournemouth to London?
Departure train station: All trains from Bournemouth to London depart Bournemouth from Bournemouth railway station, which is located on Holdenhurst Road, on the eastern side of town. The train station is accessible via local commuter buses, including the 6, 4 and 17, while there is also the jet bus that connects this station to the airport.
Arrival train station: The trains coming from Bournemouth to London could arrive at one of two stations: either London Waterloo station or London Paddington station. Waterloo station is located on the south of the River Thames, while Paddington station is located in West London. Both stations have transfer lines that could take roughly 14-25min to get you to the centre of town.
Which train companies travel from Bournemouth to London?
There are two main companies that serve the Bournemouth to London route. South Western Railway is one of the two companies that service this line, the other is the CrossCountry train company. CrossCountry boasts of being one of the longest-running train companies in the United Kingdom. You can book a train from either company that suits your travel arrangements and schedule, as they have a variety of options to choose from. They mostly provide direct train services, which are fast and relatively convenient.
Night trains Bournemouth
If you are looking to make a trip from Bournemouth to London at night, you are in luck, as this route offers a few night trains that are available before the last train departs Bournemouth, at around 22:59. This may be accompanied by an off-peak discount on the ticket.
CrossCountry trains from Bournemouth to London
CrossCountry are the main providers for this route; they have both first-class and standard-class tickets. The train offers Wi-Fi and power points in both first class and standard, and they generally have at least one train an hour taking this route.
South Western Railway trains from Bournemouth to London
The other company plying this route is South Western Railway. Their trains provide fast-speed train services, and these are mostly direct. They have a variety of tickets to choose from, including advance, first-class and standard tickets. They also have a variety of rewards, ticket deals and offers.
Trains from Bournemouth to London: Sustainability travel
With the world going green and everyone trying to minimise their carbon footprint, it is important to note that both companies that ply this route are committed to an eco-friendly future. Trains are deemed environmentally friendly, because they use less energy, emit less carbon and produce less noise pollution compared to other modes of transport.
Train services from Bournemouth to London: Services on Board
Persons travelling from Bournemouth to London by train can enjoy the services of CrossCountry and South Western Railway. CrossCountry offers fast-speed train services from Bournemouth to London. First-class tickets are accompanied by benefits like power points and WIFI, stylish and comfortable seats and tables and in-seat complimentary meals and snacks. CrossCountry trains provide a luggage allowance of one luggage item, which can be stored in the luggage compartment if it is too large to fit on the overhead racks. They also allow their customers to carry a maximum of two pets on board on the condition that they are kept in a cage or on a lead. CrossCountry has a bicycle policy that permits bicycles on the trains on the condition that there is space in the bicycle section. They also require the passengers to make prior reservations online to book space for their bicycles, which is free of charge. The company has a stable assistance team, who offer special services to the disabled, injured and elderly persons, like provision of wheelchair services and help boarding and alighting. South Western Railway, which also plies this route, offers fast-speed, direct train services, with both first-class and standard tickets. They also have other services on board for their passengers, including spaces for the travellers' luggage. They also permit their commuters to carry pets (a maximum of two, and only small animals such as dogs) and bicycles on board, which in most cases require prior arrangement and reservations.
How to find cheap train tickets from Bournemouth to London
Travellers who require cheaper train tickets can use our website to do some background research on the price dynamics and differences between train companies, before settling on their preferred ticket. The average price of a train ticket from Bournemouth to London is around £39, which can vary, with the cheapest going as low as £24. Find and book your next ticket on the Omio website, which offers the best train deals.
The companies have different ticket offers to choose from, which can also help travellers save on some cost; for instance, they offer advance booking, which can be done up to six weeks before the day of departure. Booking in advance can save the traveller up to 50% of the total ticket cost. The most expensive time to use the train is during the morning or afternoon rush hours. Other off-peak tickets are also available on weekends and bank holidays.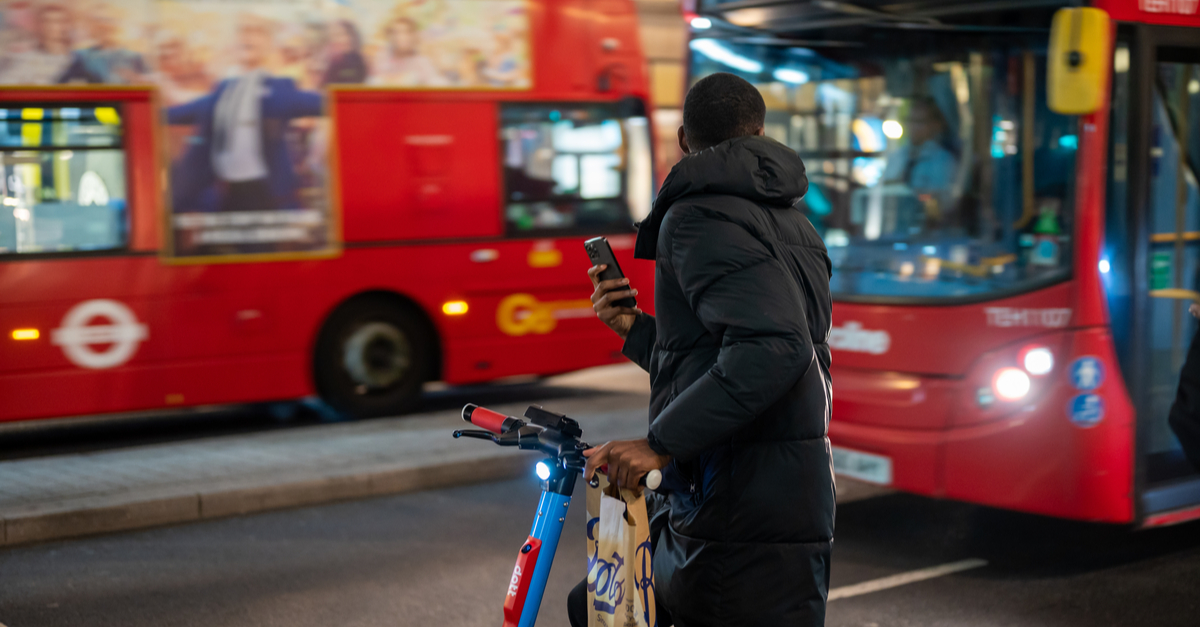 Trains from Bournemouth to London: man walking in London. Source: Shutterstock
To London by train—travel tips
London is one of the best cities in the world for anyone to visit for sightseeing. It is the capital city of England in the United Kingdom, which makes it one of the largest cities globally, providing a platform for education and research, entertainment, fashion, art and design, healthcare and cultural activities. Some of the specific areas that are recommended for any traveller to visit while in London include:
The Tower of London
The British Museum
Trafalgar Square and its fountains
The National Gallery
The London Eye
St. Paul's Cathedral
Palace of Westminster