Trains from Chelmsford to London
The train journey from Chelmsford to London is about 30 miles (48 km). Ordinarily, the standard time taken to cover this trip by metro is 42min. However, the fastest train takes a minimum of 32min to cover this distance. You can experience a smooth and enjoyable Chelmsford-London journey by travelling via direct rail coaches on this route. Travelers can get to the Chelmsford Train Station from the car park on Duke Street or through the primary entrance on Railway Street. You can book your tickets on any of these 123 trains connecting Chelmsford to London Liverpool Street through this online platform.
Chelmsford to London train time: Daily Departures
Greater Anglia, one of the dominant metro service providers, operates trains along this route from Sunday through Monday. The departure time for the first train is 5:11 a.m. except for Sundays which leave at 6:55 a.m. The last train to London from Chelmsford departs from the railway station at 12:46 p.m. Monday to Friday. However, the time changes to 12:15 p.m. on Saturdays and Sundays. On average, Greater Anglia operates five trains per hour to London from Chelmsford at peak times. The company offers three to four trains during off-peak times.
How long is the journey by train from Chelmsford to London?
Travelling by train between Chelmsford and London Liverpool Street takes a standard time of 42min. However, the fastest train from Greater Anglia can take about 32min to cover the 28 mile (45 km) distance. Greater Anglia metro service provider operates direct trains from either side of the two cities between intervals of as short as ten minutes. Once in a while, you may experience minimal delays at expected before departure times.
What are the departure and arrival stations for trains from Chelmsford to London?
Departure train station: Chelmsford Station is the primary railroad terminal for Chelmsford-London intercity trains departures.
Arrival train station: London Liverpool Street train station is the destination for this route. The nearest public transport to Chelmsford train terminus is Chelmsford Bus Station. Walking between the two destinations would take you about three minutes and less than two minutes by bus. Some of the provisions at the London train terminal include shops, waiting rooms, and security. Additionally, the station provides cash machines, card and coins payphones, Bureau de Change, public Wi-Fi, and toilets. Near the train terminals, you can also find bike stands and car parking. Amenities at Chelmsford Station include baby changing facilities, ATMs, Payphones, Post box, public Wi-Fi and refreshment service and shops.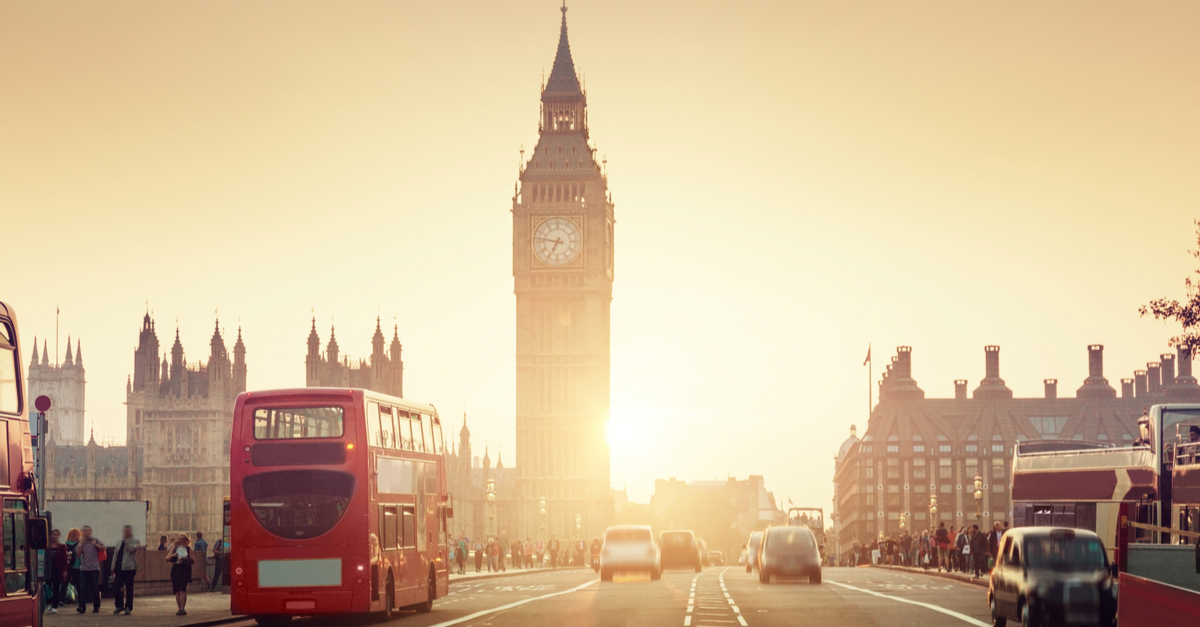 London Sunset. Source: Shutterstock
Which train companies travel from Chelmsford to London?
If you're looking for trains to Chelmsford from London, we can help you book your tickets for this journey at any time of day or night. One of the top railroad transporters provides train services that connect the two cities every day. The Greater Anglia train company frequently operates trains on the Chelmsford-London route. Sometimes, booking a connecting journey is cheaper and more flexible. However, this railroad operator offers only direct travel options for all the trains on this route.
Greater Anglia trains from Chelmsford to London
The frequency of trains from Chelmsford train terminus to London Street Station depends on the time of day, technical delays along the line, and other factors local festivities. Even so, you can expect to find up to five Greater Anglia trains Chelmsford London each hour with a train leaving the station almost every ten minutes. The standard travel time from Chelmsford to London is 42min. However, high-speed trains take 32min to get to the same destination. On average, the Greater Anglia railroad company operates a minimum of 98 trains each day. Sometimes, this number may increase to 138 trains per day during certain seasons.
Train Chelmsford to London: Services on Board
Greater Anglia offers First Class facilities for leisure travellers who wish to explore the surrounding in a quiet and spacious atmosphere. Booking first-class tickets usher you into a world of luxury. You experience a relaxing environment onboard Greater Anglia. This option allows you to conduct your business in a serene setting with spacious tables and larger seats.
Additionally, you get complimentary newspapers and refreshments when you journey in a first-class carriage on this train. Second Class amenities available in Greater Anglia coaches include toilets, a Café bar, and a trolley service. You can buy cakes, biscuits, hot savoury snacks and sandwiches. Other benefits such as Wi-Fi, air conditioning, and charging points are also available in these carriages. Sometimes travellers bring bikes or animals on the journey. Greater Anglia allows folding bikes on board intercity routes. However, you need to make reservations. Of course, passengers can travel with assistance dogs. More so, no cleaning charge is applied. If you have birds accompanying you on your trip, then you must ensure to keep your pets in a rigid cage.
Most importantly, you need to know that your dog must not occupy passenger seats. Travellers journeying from Chelmsford to London via Greater Anglia may bring up to three personal items on board for free. However, charges may apply for the extra luggage above the allowable free limit.
How to find cheap tickets from Chelmsford to London
First, you will save money by booking your tickets on an online platform. You will realize that reserving train tickets a few days or weeks before your journey is cheaper. Besides the lowered cost you experience with online booking, you also save on time. You can reserve your ticket at any time in the comfort of your home or office. Of course, you will enjoy the ease of booking while avoiding long queues at the train station ticket booths.
Secondly, you can find cheap trains Chelmsford London tickets by choosing slower journeys. When you plan to travel on a budget, one of the best ticket options is connecting trains. Third, you can purchase cheap tickets from Chelmsford to London by being flexible with your journey dates and time. One such way is to choose to travel off-peak when train companies and booking agents offer to sell tickets at lowered prices. Additionally, some train companies tend to reduce their ticket prices during certain seasons of the year.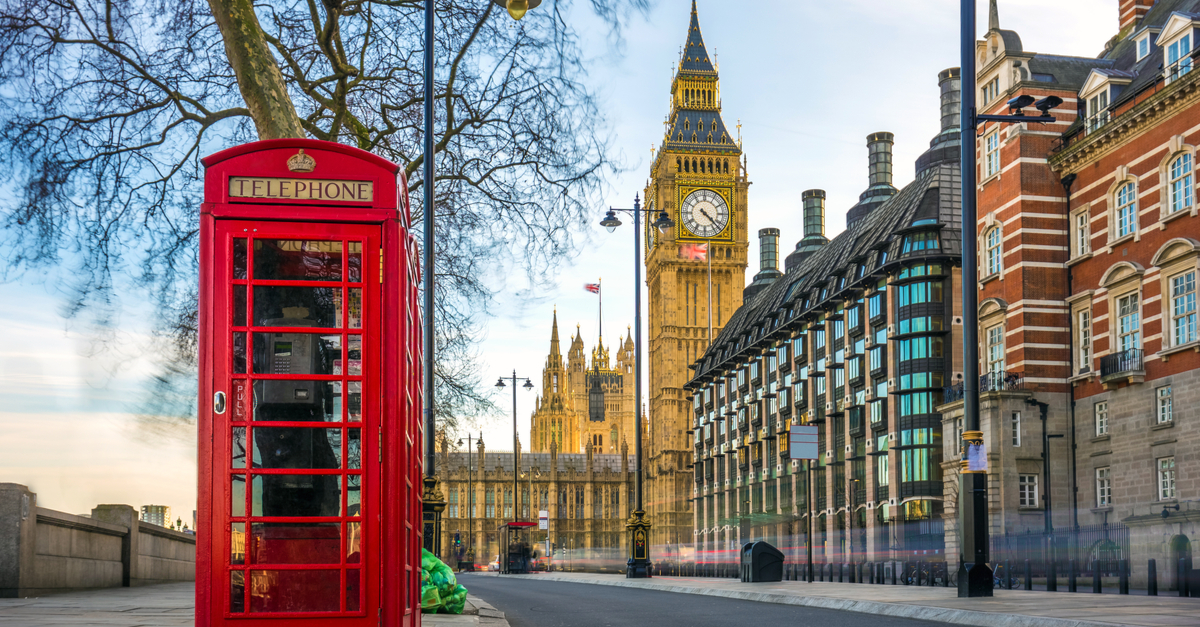 London Icon Street Red. Source: Shutterstock
To London by train – travel tips
Travelling to London by train allows you to explore some of England's top attractions and cultures. You can find trains to various other cities from any of the twelve train terminals in London. Travellers can explore places like Oxford city which is home to some famous attractions such as the Christ Church College. The seven-ton bell in the Tom Tower of this building is worth exploring.
When you get to London by train, you can also journey to York, an ancient walled city just two hours from London by train. York city is one of the best places for groups and families to explore. You can visit iconic historic buildings, museums, galleries, and theatres all in this city. While in London, you can get the London City Pass. With this discount card, you benefit from priority entry and free of charge access to the Tower of London, London Eye, and Kensington Palace.
Additionally, you get a free boat ride on the Thames and entry to Wimbledon Tennis Museum. You can also enjoy a famous London fry-up breakfast on arrival to London by train in the morning. This sumptuous British breakfast consists of fried eggs, bacon, pan-fried tomatoes, baked beans, sausage, mushrooms, and toast. London is known to be home to some of the best restaurants and chefs in the world.