Train to Chelmsford
The city of Chelmsford is a charming medieval city in Essex. The city has one major train station which can be found on Duke Street, and the station has two raised platforms and three entrances. The closest airport to the station is London Stansted Airport and the best way to travel from the airport to the train station is by a 20min coach trip or the local bus service. The closest city to Chelmsford is Writtle which is 1.8miles (2.9km) away.
Abellio Greater Anglia to Chelmsford
In Chelmsford Abellio Greater Anglia is the company you will find offering train trips from Chelmsford to many areas in and around London and other European countries. They are most recognisable for their dedication to saving the planet. They have upgraded their old trains and are now using bio-mode trains, which can switch between diesel and electric transmissions to minimize greenhouse gas admissions.
Some of their most popular routes end in Colchester, London and Norwich. Abellio Greater Anglia company has been rewarded for its efforts in making the station greener than ever by the Norfolk Wildlife Trust, this is a community effort to plant new plants and make sure the environment at the Chelmsford station is not harmful to the natural wildlife around.
The company used the Great Eastern main line when stopping in Chelmsford. Passenger services for Abellio Greater Anglia trains company operate from 8:00 a.m. till 8:00 p.m. from Monday to Saturday and have reduced hours on Sundays where they open to the public at 10:00 a.m. Over banking holidays they are available from 9:00 a.m. till 6:00 p.m.
Main train stations in Chelmsford
There is only one train station in Chelmsford and that is Chelmsford station. You will have three points of entry, one from the car park, one connecting the station to Duke street and the main entrance is on Railway Street. It has two platforms that are both upstairs, but not to worry there is full disabled access from all entrances of the station. It is situated right in the heart of the city and is just a stone's throw away from a beautiful waterway as well as the main shopping district of Chelmsford. Due to the awkward construction of the city of Chelmsford, three viaducts were built to facilitate the rail infrastructure in the area which are still in service today. The most scenic of them being the 18 arch central park viaducts.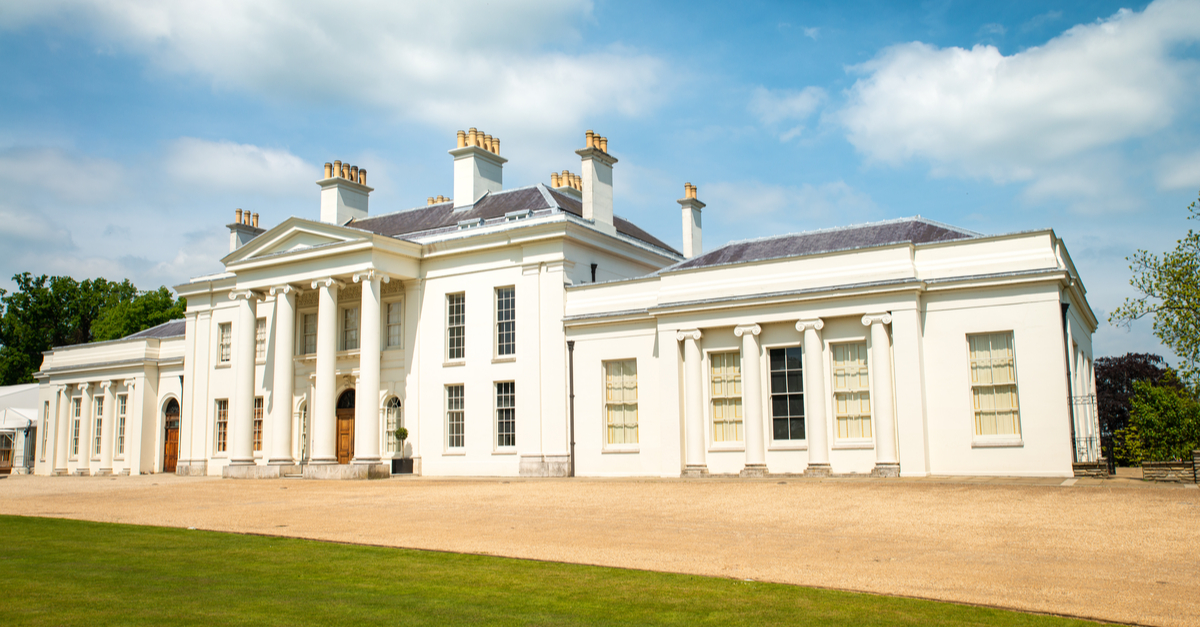 Chelmsford House. Source: Shutterstock
Onboard facilities Chelmsford
The Abellio Greater Anglia train company offers several onboard facilities for any journey departing from or arriving in Chelmsford station. Firstly getting on and off the train is a breeze as all the trains have ramps leading on and off the trains. Many of them also provide carry ramps, with a representative ready to assist you. If you need some assistance with a ramp after customer service operating hours remember to book ahead of time.
One of the most helpful services to be found on an Abellio Greater Anglia train is the visual and audio information system, and there is always a staff member available to explain any train movement information you do not understand. Assistance dogs are more than welcome in any part of any of the trains, and they also offer priority seating for those who face mobility challenges, expecting mothers, parents travelling with babies and many other situational injuries that might mean you need to be closer to a traffic-free area of the train.
Train tickets to Chelmsford: useful to know
When booking a ticket to travel from Chelmsford you will need to provide a credit or debit card that is recognised by major global companies such as Visa, American Express, Maestro and Mastercard. Cash payments are only accepted at the ticket office found at the Chelmsford train station, these tickets can only be purchased during customer service operating hours.
If you need to book a ticket after these operating hours you will need to book online. Online booking is recommended because buying Omio train tickets is fast and easy and is a great way to store your ticket in your Omio account, this takes the hassle out of losing a printout or forgetting to print out your ticket before starting your journey.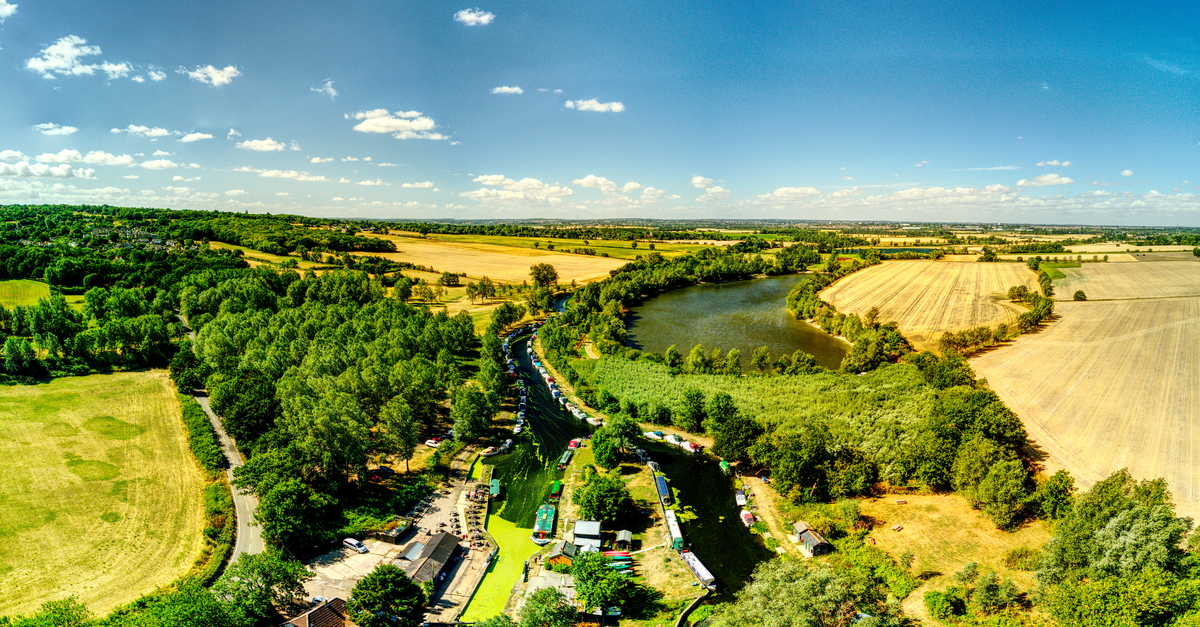 Chelmsford Countryside. Source: Shutterstock
To Chelmsford by train—travel tips
Why travel to Chelmsford you might ask yourself, but you shouldn't! it's long been renowned as the shopping hub of Essex, and good news for us travelling by train as the train station within walking distance to the high street, which is where you will find a window shopper paradise. If you want something a bit more laid back head down to the waterway which serves as the tidal estuary of the River Blackwater at Heybridge Basin, here you will be able to watch the fishermen, yachts and barges slowly navigate the rippling waters.
To explore the different attractions offered in this pleasant city, look out for coaches or bus routes in and around the city, or why not personalise your travels a bit more by hiring a driver or rent a minibus to take you on a tour of the cities delights. The bus system in Chelmsford is very efficient and modern. Easy to see bus stops are located all over the city. The tickets are affordable and easy to purchase with a local card which has top-up stations all around the city.
To Chelmsford by train—travel tips
The city of Chelmsford is not your first thought when thinking of a European holiday but it should be at the top of your list. This city is considered the birthplace of radio and was a booming town during the heat of the industrial revolution. It's so easy to visit the countryside around the beautiful area as the city hosts a great public transport network making a day trip to see the natural flora and fauna of the hilltops easy to arrange. Why not take a hike or have a bike ride through the magical woodland areas or hit the sand for the sunseekers, on the surprisingly comfortable sandy beaches when the weather is nice. Worth seeing is the all-year-round natural beauty of the Highlands Hall Gardens, accessible from several bus stations all over
To explore the different attractions offered in this pleasant Chelmsford.
Hop off the train and onto the bus at the bus station which is under the railway bridge right by the train station and prepare yourself to connect with nature. Stay for lunch at the Gardens restaurant which offers fresh local ingredients most of which are grown on the grounds. Or head over to Maldon Smokes house which serves up hearty chunks of smoked meats like duck, salmon, and veal.
Getting to Maldon is very easy with local taxi service or check which of the multiple bus routes cover the 15min journey. If you came to Chelmsford with empty bags in hopes of filling them up you need to reserve a day for a trip to the Lakeside Shopping Centre, where you will find every big brand recognised clothing store and cosmetic and tech shop offering all the gadgets and products globally trending currently. Discover this unique city after a pleasant train journey and learn all its secrets.