Quick Guide: Travelling to
Rome
Top Attraction:
Colloseum
Travelling to Rome for the Champions League
Are you planning on travelling to Rome for the Champions League game? With Omio you can compare and book the best combination to get to Rome. Search for your trip in the bar above and check the best way to go to support your football team!
&nbsp
Free things to do in Rome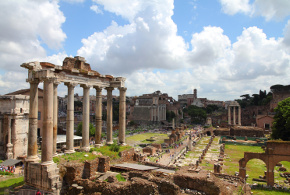 Roman Forum
Though not as preserved as its more famous counter part, the collosium; The Roman Forum has a rustic quality which makes visitors truly appreciate the age the magnitude of the area. The area itself is the ruins of ancient governmental buildings from the Roman Empire, some of which date bakc to the 8th century BC.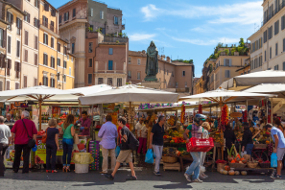 Nuovo Mercato di Testaccio
Even if your intention is just peruse, wonder and soak up the atmosphere of this delictabe food market, you wont leave hungry; with samples galore. This market is renowned for having some of the freshest produce in the city and its for this reason you'll find it littered with locals going about their day to day business.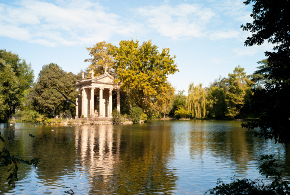 Villa Borghese
Though Rome is full the brim of gorgeous parks, perfect for any spring and summer day; one of the best, and most unique is surely Villa Borghese. Not only does this vast area, the biggest green space in Rome no less, have a lake where people can row and an abumdance of lands for visiters to relax, on selectd evenings in the summer the park even has a free open air cinema!
&nbsp
Travelling to Rome; not what you were looking for?
Here are some pages that might be more in line with the information you need: