Trains from London to Preston
Trains from London to Preston are operated by Avanti West Coast and can take roughly between 2h 08min and 3h 30min, route dependent. Trains leave from London Euston station and arrive at Preston Station, and passengers can travel on to Bamber Bridge, a neighbouring station roughly 3 miles from Preston. Trains are frequent, and passengers can expect two to five trains to leave every hour Monday to Saturday and one to two every hour on Sundays.
London to Preston Train Time: Daily Departures
London to Preston trains run very regularly; from Monday to Saturday, passengers can expect up to four or five trains to run every hour at peak times (mostly the morning and evening commute). The first trains are often around 05:31, and the last runs around 21:36. On Sundays, trains are less frequent and run roughly every 2-4 hours. Times vary each week based on availability, so be sure to check the updated timetables on our website.
How long is the journey from London to Preston?
A direct London to Preston train journey usually takes between 2h 08min and 3h 30min. The longer, non-direct trains usually change at Manchester Piccadilly or Crewe, and Avanti West Coast provides a service for passengers to continue on to Bamber Bridge, a station close to Preston and popular for commuters. This requires changing at Preston Station and as such, may extend the journey up to about 4h 24min, but often this full journey takes only around 2h 36min.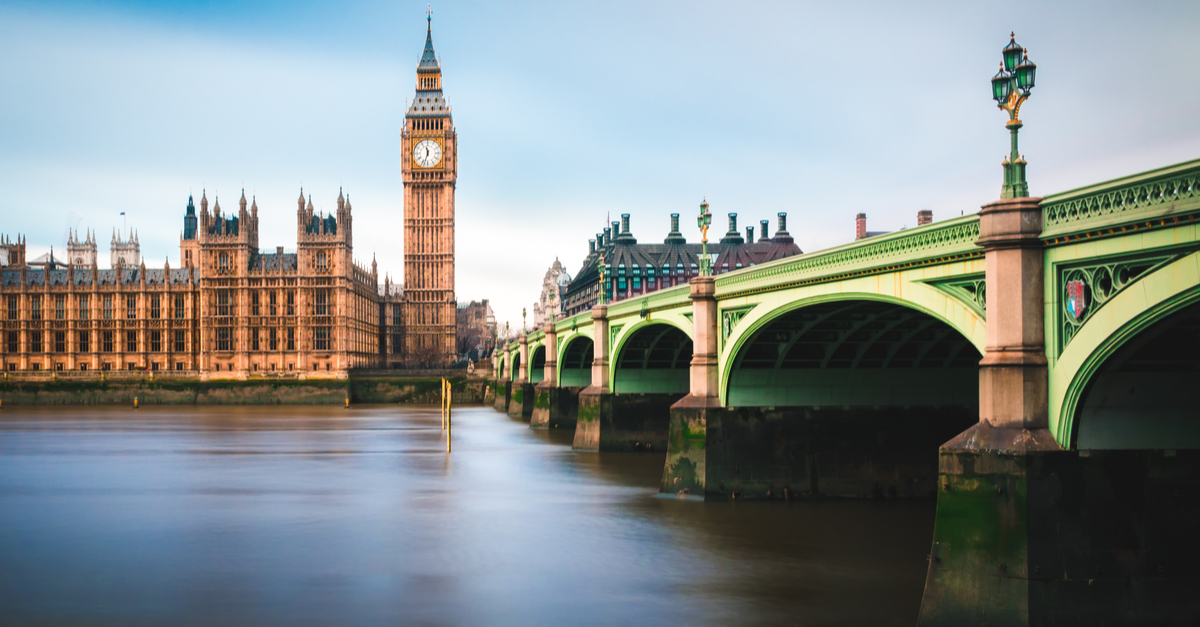 Bridge and Westminster in London. Source: Shutterstock
What are the arrival and departure stations for trains from London to Preston?
Departure train station: Passengers taking a train from London to Preston will depart from London Euston Station. Euston Station is in Camden, in central London. Euston Station is easily accessible via the Northern Line and is the sixth busiest station in the UK. It provides a range of amenities for travellers, including toilets and changing facilities, showers, seating, left luggage, lost property, cashpoints and bureau de change. The station also offers Wifi, a number of cafes and bars as well as small shops.
Arrival train station: Preston Station is easily accessible by foot, approximately 10min from the city centre, but there are a number of buses which service this route: 100, 111, 12, 61, 74 and 75. Preston Station also has a car park and bike storage facilities. Toilets, baby-change facilities and a waiting room are available at the station, as is access for passengers with disabilities. There are a couple of cafes in the station, but for a wider choice, passengers may wish to visit the neighbouring Fishergate Centre.
Which train companies travel from London to Preston?
Avanti West Coast is the only travel company that provides trains from London to Preston, both direct and single change. Their services provide free Wifi, on-board entertainment through their app, first-class carriages and food and drink. Their app also allows travellers to track trains as well as book and organise their tickets.
Night trains London
There are no night trains available from London to Preston. However, other public transport in London caters to night time travel, so connections to the station are possible at most times. To access Euston Station, take the Northern Line, which usually operates roughly between 06:27 and 23:58. There are some night buses which service Euston Station: N253, N20 and N5. The station is usually open 07:00-23:00 Monday-Saturday and 08:00-23:00 on Sunday.
Avanti West Coast trains from London to Preston
Avanti West Coast is a train operator which provides services across key cities in the UK. Their services are frequent, and passengers can expect multiple direct London to Preston trains within the hour. Their fastest direct trains between London and Euston take only around 2h 08min. On a weekday, there are multiple direct trains during the day, and travellers can expect about one every hour during morning commute times (about 07:30 to 10:30). Longer train services often travel through Crewe or Manchester Piccadilly.
Trains from London to Preston: Sustainability travel
Rail transport is a very sustainable way to travel. It's well known that transport constitutes one of the most polluting sectors and as such, public transport is being made cheaper and more accessible, to encourage travellers to opt for train or bus travel. Passengers who opt to travel by rail can expect to cut their own travel emissions by ~80% compared to taking a car, and even further compared to flying. Short distance flights, for example, from London to Preston, are the most detrimental to the planet, and travellers should weigh this up when selecting their travel routes. For destinations which allow you to travel with sustainability in mind, read the sustainability issue of our online magazine, The Window Seat.
Train from London to Preston: Services on Board
Avanti West Coast offers a range of services for passengers travelling on board. They offer three ways to travel: standard, standard premium and first class. Standard travel passengers can expect free Wifi, power points and food and drinks ordered to your seat. If you opt for standard premium, expect additional legroom, and first-class passengers will additionally experience pre-boarding lounges in select stations, complimentary food and drinks and a dedicated onboard service. Overhead luggage smaller than 11 x 27 x 35 in (30 x 70 x 90 cm) can be stored easily in your compartment, but luggage exceeding this size should be in allocated areas by the internal doors of the carriage. Passengers are able to travel with up to two pets free of charge. You'll need to make a reservation for a bike, but it is free of charge too. They have an app for purchasing and amending tickets, as well as keeping up with live train times. They also have a lost property service and offer an assisted-travel option for passengers with disabilities.
How to find cheap train tickets from London to Preston
There are a range of options when booking a train from London to Preston, meaning passengers are able to select routes and times which may keep the price of their ticket low. Your best option when booking a cheap London to Preston train is to book a few weeks in advance, especially for travel during peak times. This is especially true when booking a Preston to London train, as you may find you'll be competing for space during morning and evening commute times. Where possible, it may help to be flexible with travel dates; Tuesday or Wednesday travel is often the cheapest, with weekend prices usually higher. Trains which offer a stop (London to Preston stops usually include Manchester Piccadilly or Crewe) are often cheaper, especially if passengers are willing to wait at the connecting station for a period of time. If you're not pushed for time, opting to take a longer journey rather than a high-speed service will usually save you some money as well.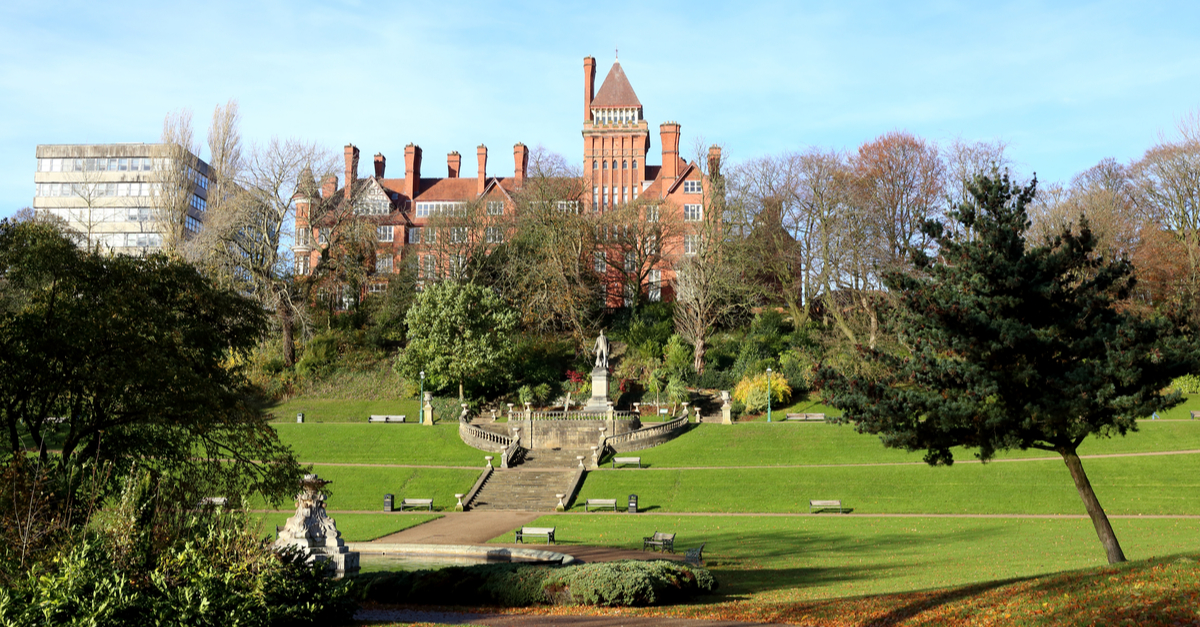 Miller Park in Preston. Source: Shutterstock
To Preston by train—travel tips
Preston, named the best city to live and work in the North West, offers a range of things to do for both tourists and locals. Preston is a beautiful and historic city, with an array of outdoor sights, shopping and museums. For food and drink, tourists have many options, from cocktail bars and fine dining to pub lunches and coffee shops. Preston is also located only a short distance away from some of the largest and busiest cities in the north of England, and it's station allows tourists easy access to them all.
Brockholes Nature Reserve
Harris Museum & Art Gallery
Bowland Wild Boar Park
Preston Docks
Wacky World Preston
Palace Cinema
Ribble Steam Railway & Museum