Trains from London to Cambridge
Travelling from central London to the historic and scholarly Cambridge is easy, fast and convenient when travelling by train. With trains approximately every 10min during the day, seven days a week, you won't have a long wait, and the commute is just under 1h to 1h 10min, depending on which train company and route you choose. The trains all travel according to a regular schedule, which gives you freedom when you need to plan a trip.
London to Cambridge Train Time: Daily Departures
Depending on which exact route you choose (including the strain company and station, there can be as many as 300 trains from London to Cambridge per day. Currently, there are between 25 and 48 direct trains per day, with no stopover required. This usually decreases to around 20 to 35 during the weekends. The first trains depart around 12:33 a.m. and the last train normally leaves at 11.58 p.m. Each train station and company has its own specific schedule you can consult on Omio.
How long is the journey by train from London to Cambridge?
The fastest direct train is usually a 48min trip, while the average time is normally 1h 15min, either with a direct train or one or two connections. Slower routes with many connections may take up to 1h 30min. You may need to change trains once or twice, but due to the high frequency of trains on the route, this doesn't add a lot of time or difficulty to your journey.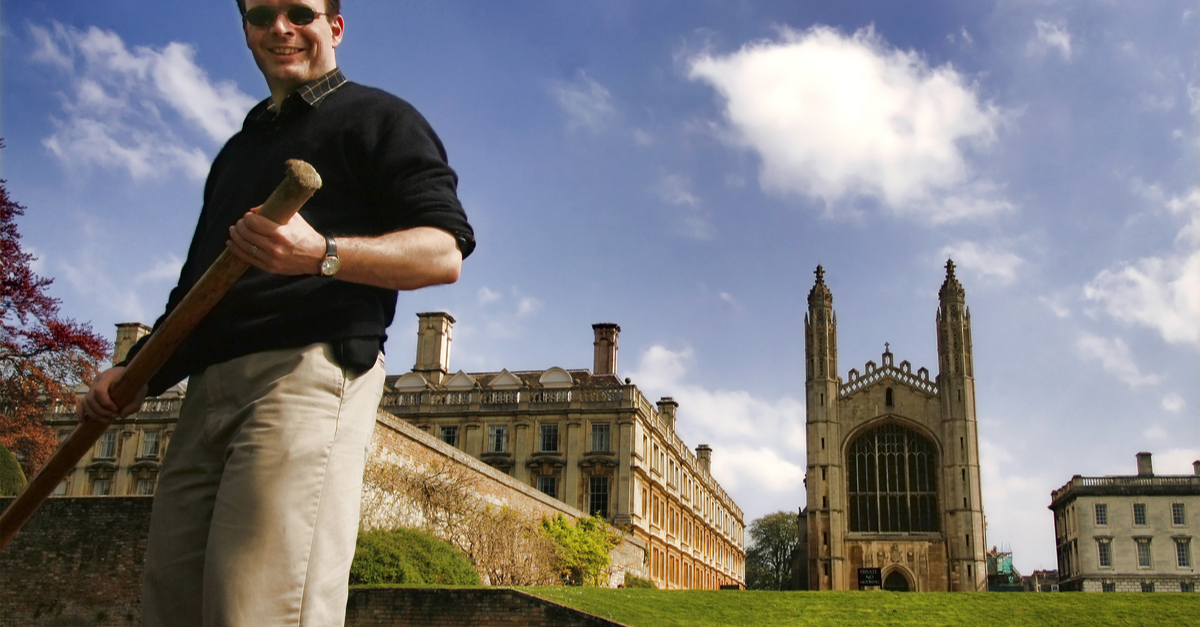 Cambridge Punting. Source: Shutterstock
What is/are the departure and arrival stations for trains from London to Cambridge?
Departure train station: From London, are three main departure stations you can use to go to Cambridge. King's Cross is the most famous and popular, while St Pancras is a close second. You can also travel from the London Liverpool Street station. All the stations are close to the city centre and well connected by metro, bus and taxi services. As main London stations all three stations have rest areas, restaurants, takeaway food services, and shops.
Arrival train station: In Cambridge, you can arrive at Cambridge Railway Station or the Cambridge North station that is around 2.5 miles (4 km) away. Cambridge Station is 1 mile (1.6 km) from the city centre. Both stations are easily reached via the bus network or taxi service. Cambridge is the 13th busiest station in England and has all the main facilities you expect, with restaurants, cafes, bathrooms and other services. It is also accessible for reduced mobility passengers.
Which train companies travel from London to Cambridge?
When you plan your journey, you can choose between three train companies. Greater Anglia, ThamesLink or Great Northern railways. Typically, Great Northern has the fastest trips, while ThamesLink has journeys from 1h to 1h 40min and Greater Anglia takes approximately 1h 33min. Great Northern only departs from London Kings Cross, and Greater Anglia only uses London Liverpool Street. ThamesLink operates from St Pancras and Kings Cross. All companies have direct trains so you can relax and enjoy the journey. If you don't find the ideal journey with one train company, you can also combine tickets from different companies.
Greater Anglia trains from London to Cambridge
Greater Anglia have direct trains from London Liverpool Street to Cambridge. Monday to Friday there are 48 trains, and on weekends, 40 on Saturday and 35 on Sunday. The fastest train is 1h 4min and the longest is 1h 37min. On-board Wi-Fi allows you to work during the week and relax on a weekend. The first train leaves 05:28 a.m, Monday to Saturday, and on a Sunday at 08:28 a.m. The last train departs 11:58 p.m. Monday to Saturday and 10:57 p.m. on Sunday.
Great Northern trains from London to Cambridge
Great Northern boasts the fastest train between London Kings Cross to Cambridge in less than 1h. There are trains every 20- 40min daily from the different stations. From London Liverpool Street station the train takes 1h 26min and from St Pancras Station the train takes 1h. The first daily train leaves at 01:44 a.m. and the last train leaves at 11:33 p.m.
ThamesLink trains from London to Cambridge
ThamesLink is the second fastest train service, with the fastest journey being 1h 10min. From St Pancras, there is a train every 30min every day. From London Kings Cross a train leaves every hour for Cambridge and takes 1h 31min. At 06:22 a.m. you can catch your first train and the last one at 11:33 p.m.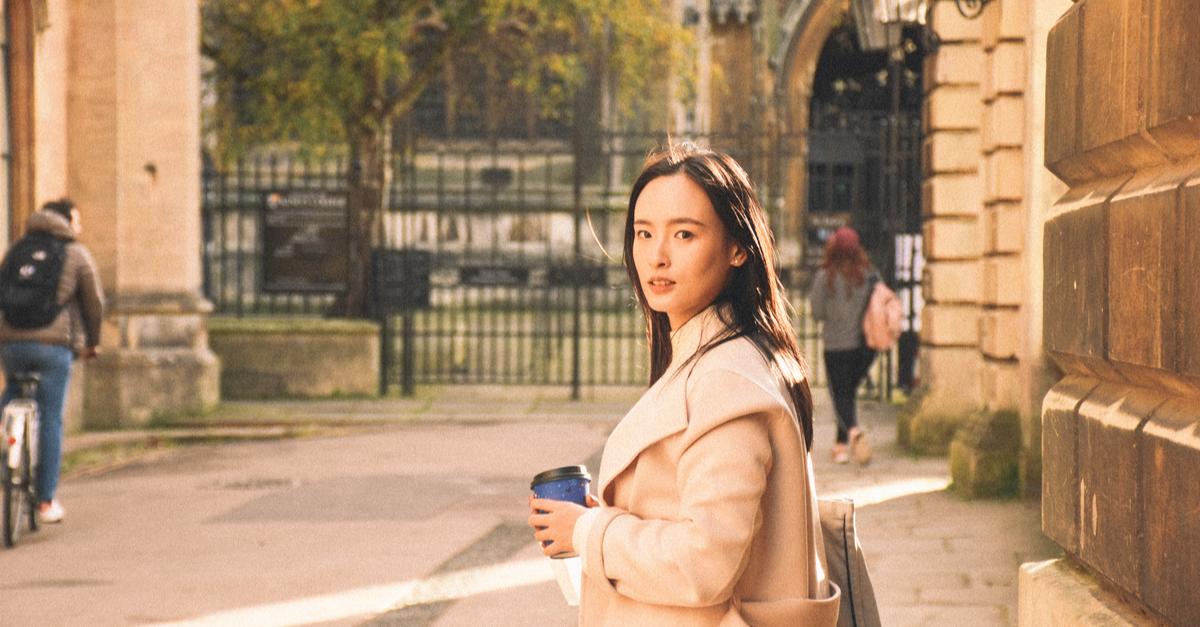 Cambridge City Centre. Source: Shutterstock
Train London to Cambridge: Services on Board
All three train companies provide first-class seats, as well as business class seats and services. However, these seats may be limited, so book in advance, or buy a pass ticket. All the trains have ample economy seating. Greater Anglia, ThamesLink and Great Northern require booking for bikes and have restrictions on non-folding bikes during peak hours.
ThamesLink and Great Northern also have other restrictions based on specific stops that might be on your trip. The companies are completely assisted-traveller friendly. Wheelchairs, mobility scooters and service dogs are welcome and you need to book 12h in advance for extra help. ThamesLink and Great Northern also allow up to two domestic pets, on leashes or in carriers.
The train companies have comprehensive catering services that include a large selection of snacks, light meals, meals, and beverages. There are even onboard loyalty programs for frequent travellers. Wi-Fi makes sure you are always connected and can use your commuting time to its full advantage - prepare for a meeting, study for an exam or plan your trip
How to find cheap train tickets from London to Cambridge?
Budget travel is always useful, and there are many ways to get maximum bang for your buck. Advance tickets or off-peak tickets are cheaper, so book in advance and keep your dates flexible to see other, cheaper offers. You can also combine train companies, or choose a slower journey. You may also like to book weekly-, flexible-, monthly or season tickets, which normally work out cheaper. Keep an eye out for special discounts, student passes, senior discounts and refund policies in case you have an unexpected change in plans.
To Cambridge by train—travel tips
Rich in history, mystery and Cambridge offers a wealth of culture and experience to day-visitors, tourists and commuters alike. Tour the famous Colleges, go on a river cruise and enjoy the pubs. Bibliophiles should absolutely visit the famed Bodleian Library, a national treasure. Trod the paths of many famous, infamous and royal personalities in history. Let the atmosphere, city and the countryside around it enchant you. Less historic or architectural, visit The Cambridge Gin Laboratory distillery. Sports lovers will enjoy going for a run, rowing on the River Cam, or attending ruby matches at the Colleges.
Art tours, architectural wonders, an endless fountain of knowledge and a unique charm will have you taking the train again and again. For the best experience, avoid the rush hours in the mornings and evenings, and rather go when it is less crowded, after 10:00 a.m. and after 8:00 p.m. Spending a little bit of extra money on First or Business class, we can promise its worth it. Be sure to book space for your bike, and if you don't have one, pack comfortable walking shoes, because Cambridge is definitely a walking town.