How to get to Berlin by Bus
Multiple daily direct bus routes from Munich, Hamburg, Frankfurt, Cologne, Stuttgart and many more of Germany's biggest cities, offer plenty of journeys to German's capital. There are several bus services that travel to Berlin including FlixBus, ADAC Postbus, MeinFernbus, Berline Linien Bus and Berlin Shuttle. Most buses will drop passengers at the Central Bus Station (abbreviated to ZOB in German), from which you can catch public transportation to areas throughout the city. Buses to Berlin from London depart from London Victoria Coach Station daily at approximately 2:30 p.m. They are direct so require no changes.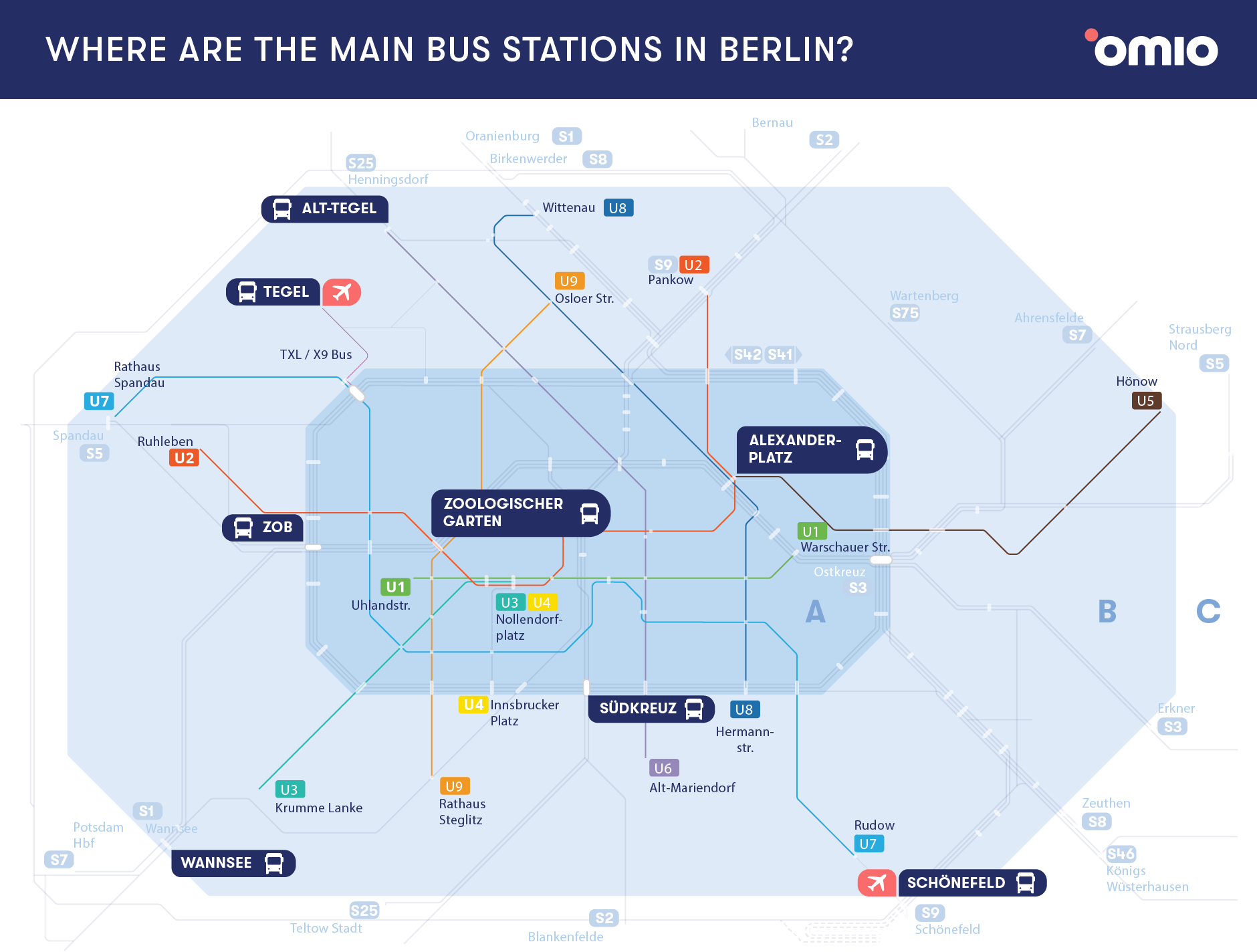 Berlin
Berlin is one of Europe's most exciting cities. For first time visitors, seeing the city from the top of the Berlin Television Tower, which stands 200 metres high, is a must, with breath-taking views and even a revolving restaurant. Back on the ground, Berlin has a lot to offer travellers, no matter what their interests might be. Historic sites range from the Charlottenburg and Sanssouci Palaces to Museum Island. In fact, the latter is a great place to visit even if you're not a history buff, featuring five distinct museums with everything from Ancient Egyptian relics to Modernism works of art. While there are also plenty of galleries throughout the city, even walking through Berlin can be a cultural experience, as it is world renowned for its street art. Add a lively nightlife to this, not to mention excellent entertainment programmes throughout the year and you have a destination with something for everyone!