Train London Heathrow Airport
Greater London is connected by a vast network of public transportation, including 334 train stations and 270 underground stations. You can use these trains to get to your hotel or see one of the city's many landmarks. If you head to Paddington Station, you can also take the Heathrow Express or TFL Rail directly to Heathrow Airport.
London Heathrow is the busiest airport in Europe. It flies over 200,000 passengers in and out of the UK capital and is used by more than 80 airlines flying to over 200 destinations.
Main Train Station in Heathrow Airport
There are three train stations at London Heathrow Airport:
Heathrow Central (Serves Terminals 2 & 3
Heathrow Terminal 4
Heathrow Terminal 5
You can use these stations to travel between all four Heathrow terminals (terminal 1 closed several years ago). You can also take the Heathrow Express to London Paddington, a journey of around 15 minutes that takes you into the heart of the city.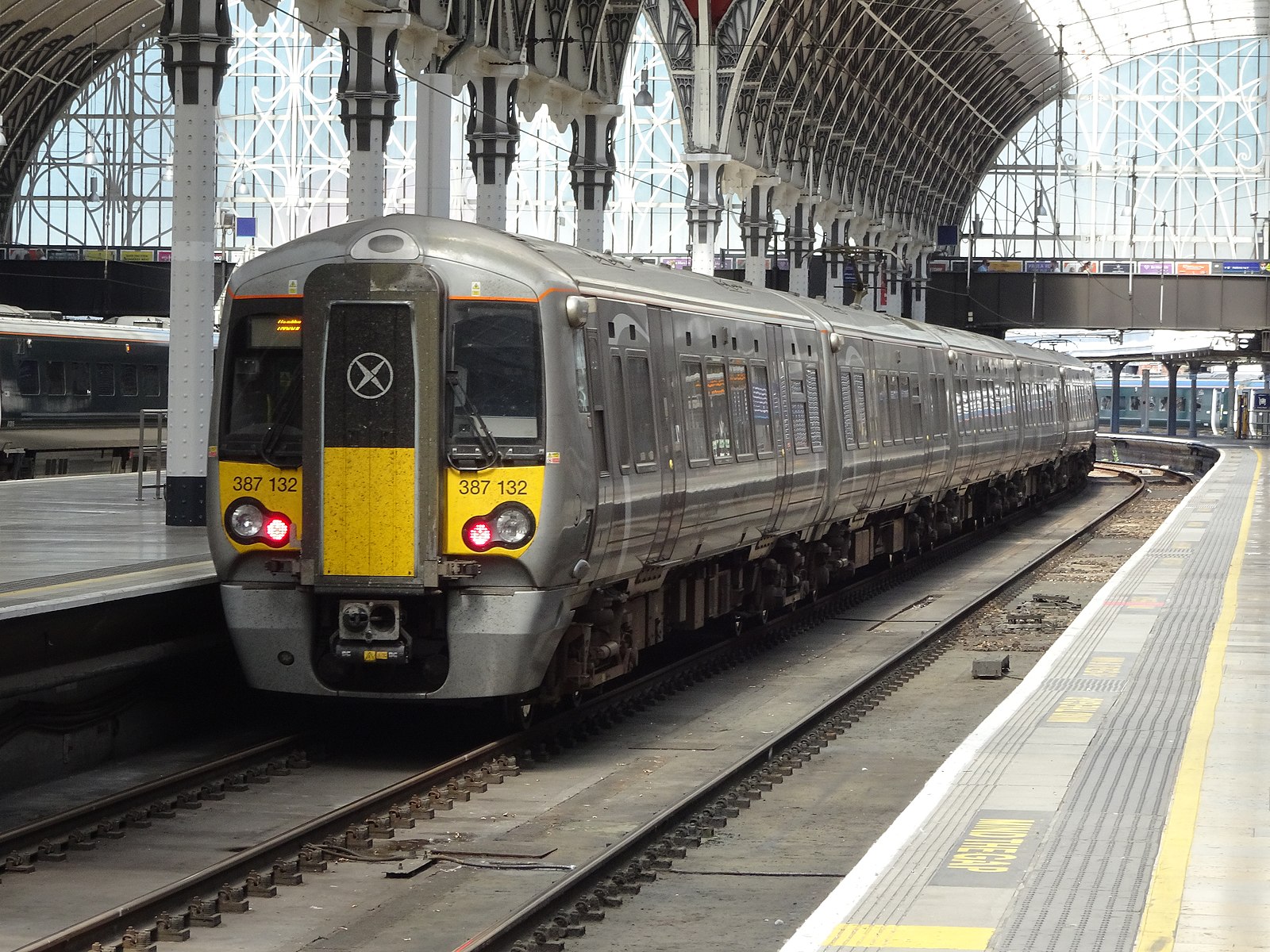 Flights from London to Leeds: friends taking a flight to Leeds. Source:Flickr
Company Operating in London Heathrow Airport
The Heathrow Express is owned jointly by Heathrow Airport and Great Western Railway. It calls at three stations and runs the route from London Paddington to Heathrow Terminal 5. The route uses a British Rail Cass 387 train from Great Western Railway.
The Heathrow Express train speed reaches a maximum of 110 mph (177 km/h) and reaches terminals 2 and 3 in just 15 minutes, with a total of 21 minutes to complete the route. These trains run every 15 minutes and are available 7 days a week.
TFL Rail (formerly known as Heathrow Connect) runs every half hour. TFL Rail speed to London Heathrow is about 30 minutes in total and it's typically targeted toward airport workers who need to make those connections and are looking for a cheaper solution. The route uses slower class 345 trains, giving the TFL Rail train a top speed of 90 mph (145 km/h).
Boarding your Train in London Heathrow Airport
If you're using one of the trains at Heathrow Central to move between airport stations, the journey is free. You just need to hop on your train, wait for the short journey to complete, and then depart at your destination.
You can take a fast train from and to London Heathrow Airport every 15 minutes, so don't panic if you arrive late. There will be another train along shortly and you don't need to worry about missing a flight/hotel check-in.
Train Tickets London Heathrow Airport: Useful To Know
How much is the train from London Heathrow? It depends. If you're not leaving the airport, you may not need to pay anything at all.
How long is the train ride to London Heathrow Airport? Around 5 minutes.
Is there a fast train from and to London Heathrow Airport? Yes, the Heathrow Express!
Where can I get cheap train tickets to London Heathrow Airport? Omio can help you there. We offer a host of cheap tickets for trains from London to London Heathrow.
If you're using the Heathrow Express to enter or leave the airport, you must pay a small fee. There are contactless ticket barriers that take Oyster cards and electronic/paper tickets.
You can buy tickets from and to London Heathrow Airport at Omio. It's the fastest and easiest way to purchase train tickets in London and all of your purchases can be stored in your account for easy access. We can help you find the cheapest train ticket to and from London Heathrow Airport and can assist with many other destinations, as well.
Your ticket can be printed or saved on your phone. When you visit the ticket gate at the train station, simply scan your paper/e-ticket, wait for the barrier to lift, and then walk through.
The process is contactless, fast, and doesn't require any input from members of staff. However, if you encounter any issues, just look for a staff member (there's usually one nearby) and request assistance. You can also get help at the ticket desk, which is in operation most times.
How to Get Around in London
London has one of the best underground networks in the world. Known as the "Tube", it includes 270 stations and a dozen lines, covering every inch of this great city. Tickets cost around £5.50 to £6.50 for a single adult journey, and they are around half-price if you pick up an Oyster card or use the contactless system.
London also has trams and taxis, both of which are equally affordable. Alternatively, you can try one of the city's famous black cabs. These taxis can take you where you want to go and usually cost around £6 to £12 for a 10-minute journey.
Best Destinations from and to London Heathrow Airport
The Heathrow Express runs every 15 minutes and takes you from Heathrow Airport to Paddington Station.
Paddington is a central station with many nearby attractions. In just 10 minutes, you can walk to the Alexander Fleming Museum, Norfolk Square Gardens, Paddington Waterside, and the Rolling Bridge. Hyde Park can also be reached by foot within 20 minutes.
How to Go to the Airport in London
London has 6 major airports. Heathrow is the biggest and most accessible, but all are well served by local transport:
How to Get to Heathrow Airport: Take the Heathrow Express from Paddington Station. Check the train schedule to London Heathrow to make sure the trains are running and are on time. Rent a car and book with Official Heathrow Parking. Take a black cab.
How to Get to London City Airport: Use the Docklands Light Railway (DLR). Take a black cab. Take a bus serving London City Airport.
How to Get to London Gatwick Airport: As Gatwick is 28 miles south, one of the best ways is to drive and use the airport's long-term parking options. You can also use the Gatwick Express train service.
How to Get to London Stansted Airport: Book a private hire taxi. Take a train. Get dropped off outside the airport by a bus.
How to Get to London Luton Airport: Take a train to Luton Airport Parkway. Book a private taxi. Drive and park.
How to Get to London Southend Airport: Take a train from London Liverpool Street to Southend Airport Station. It takes less than an hour and the trains are available every 15 to 30 minutes.
How to Find Cheap Train Tickets for London Heathrow
To avoid overpaying for your tickets, make sure you look for child and senior discounts where applicable. If you're booking additional tickets on the Tube, you should also stick with contactless payments or pick up an Oyster card. This is how the locals get around and it will save you a lot of money on even the shortest of holidays.
Travel by Train to London Heathrow: Sustainable Journey
Heathrow Express uses notably less carbon emissions than a fleet of taxis, with some journeys using 54% less carbon. Furthermore, Heathrow Airport train services provide thousands of employees and millions of travellers with an eco-friendlier way of getting around.
Night Trains from London Heathrow Airport
Heathrow trains run every 15 to 30 minutes regardless of the time of day. They are designed to meet the demanding needs of one of the world's biggest airports, one that ferries passengers to and from London at every hour of the day. As a result, all of the aforementioned trains are night trains.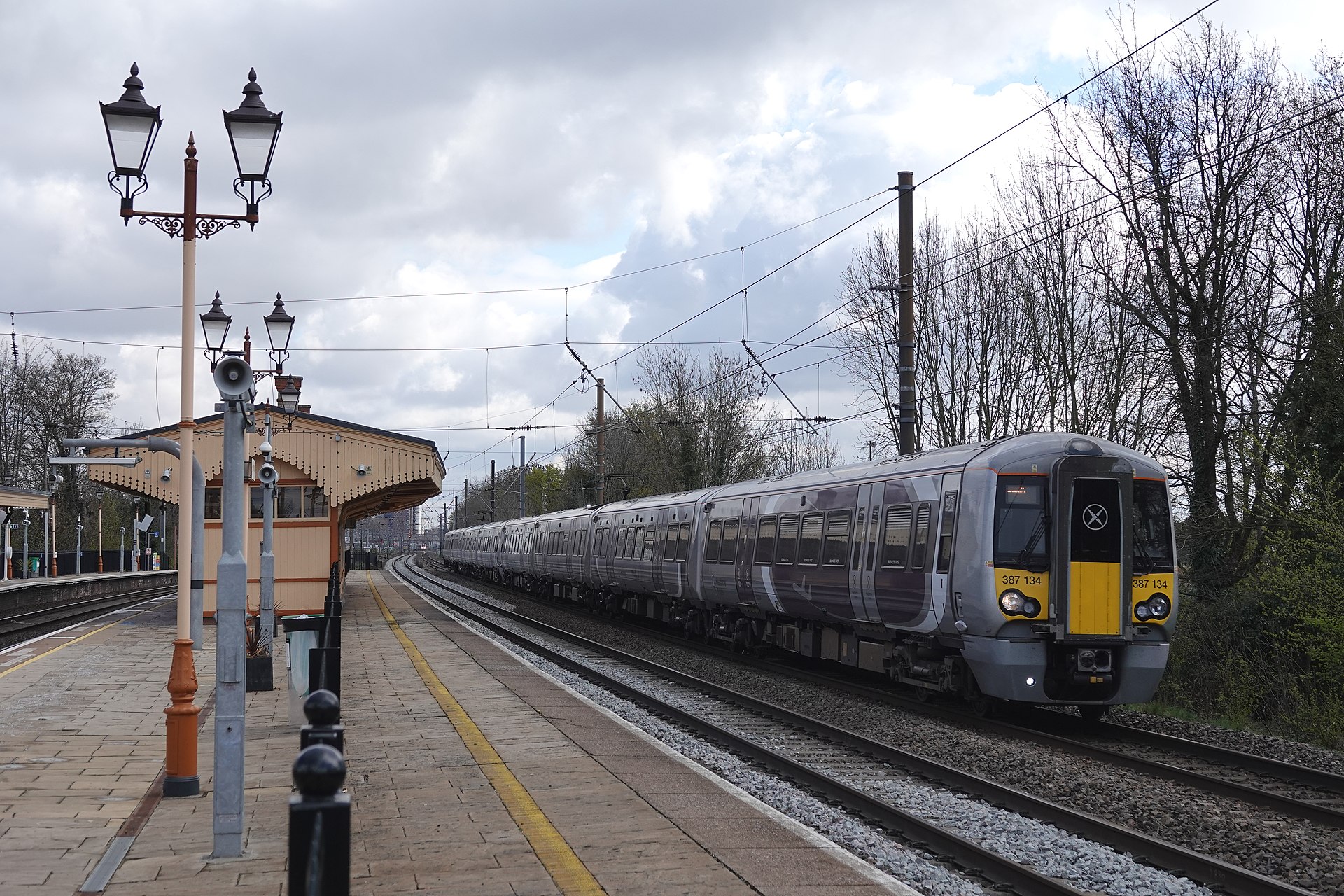 Flights from London to Leeds: friends taking a flight to Leeds. Source:Flickr
Trains from London Heathrow to London Paddington: Sustainable Travel
In many parts of the world, passengers head straight for the taxi rank or car hire services as soon as they disembark. They use vehicles that might be several years old and they create a constant stream of departing and arriving cars, vans, and mini-vans.
By adopting an efficient train service, Heathrow gives passengers a simpler and more sustainable alternative. A train obviously uses more fuel than a car, but it also carries many more passengers and is collectively a more carbon-friendly option.
If you want to stay sustainable while travelling around London, stick to the Tube or local bus service. You can also cycle around the city.
To London Heathrow Airport by Train: Travel Tips
London is one of the most-visited cities in the world, and not without reason. It is packed with history, culture, and awe-inspiring landmarks. You're never too far away from a unique travel experience in London, and here are our favourite things to do in the city:
Spend the afternoon relaxing in Hyde Park
Be amazed (and shocked) at the Tower of London
Take a hop-on hop-off bus tour to see the most popular sights
Glimpse the world's history in an afternoon at the British Museum
See the dark side of Victorian history with a Jack the Ripper tour
Drop by Borough Market for a shopping experience like no other
Embrace great culture and food at Camden Market
See where the country is run at the Houses of Parliament
Get your dinosaur fix at the National History Museum
Be amazed by viewing Tower Bridge at night
All of these things are a short walk or taxi ride away from Paddington, where the Heathrow Express stops. So, hop on the train, ride to your destination, and see what this historic city has to offer.
For more top travel tips, check out the Window Seat online magazine.