Train to Basingstoke
Once an old market town, Basingstoke has become known for its roundabouts. This road system can make it challenging to negotiate the town by car. However, the town has excellent rail links, and shuttle bus services ensure that commuters can reach local business parks quickly and easily. There is also a large shopping and leisure complex within 5 minutes walk of the station.
Basingstoke is the largest town in the county of Hampshire. The beautiful countryside surrounds Basingstoke and is located in the south-east of England. Basingstoke is an old market town that was expanded in the late 1960s. Due to this, there are many historical sites within the town. Basingstoke has one train station, Basingstoke train station. The station has two entrances and has five different platforms, which can take you to different parts of the country. Some main cities that are connected to Basingstoke are London, Birmingham, Reading, and Manchester.
Which train companies offer trains to Basingstoke?
South Western Trains operates regular fast and stopping services from London Waterloo to Basingstoke, and from other destinations further south, such as Southampton and Winchester. Great Western Railway provides services from Reading through to Basingstoke. CrossCountry offers direct trains to Basingstoke from Birmingham and Manchester, while trains from destinations further north also link up with CrossCountry services in these two cities.
GWR to Basingstoke
GWR operates trains through Basingstoke. These trains come from and go to Reading, as Basingstoke is an end of line station. The stations that the Reading train goes to are: Bramley, Mortimer, Reading Green Park, and Reading West. A trip on a GWR train to Reading takes just around 30min. This route runs throughout the day, at regular intervals.
South Western Railway to Basingstoke
South Western Railway operates trains through Basingstoke. Two routes run through Basingstoke; these are London Waterloo to and from Weymouth and Basingstoke to and from Exeter St. Davids. There are many stations that the trains travel through, for both routes, as the routes cover most of the south-east of England. The London Waterloo to Weymouth route will range in time, depending on what station you choose to depart from. The Basingstoke to Exeter St. Davids route will take over 2h if you plan to go from Basingstoke to Exeter St. Davids. All South Western Railway trains come at regular intervals throughout the day.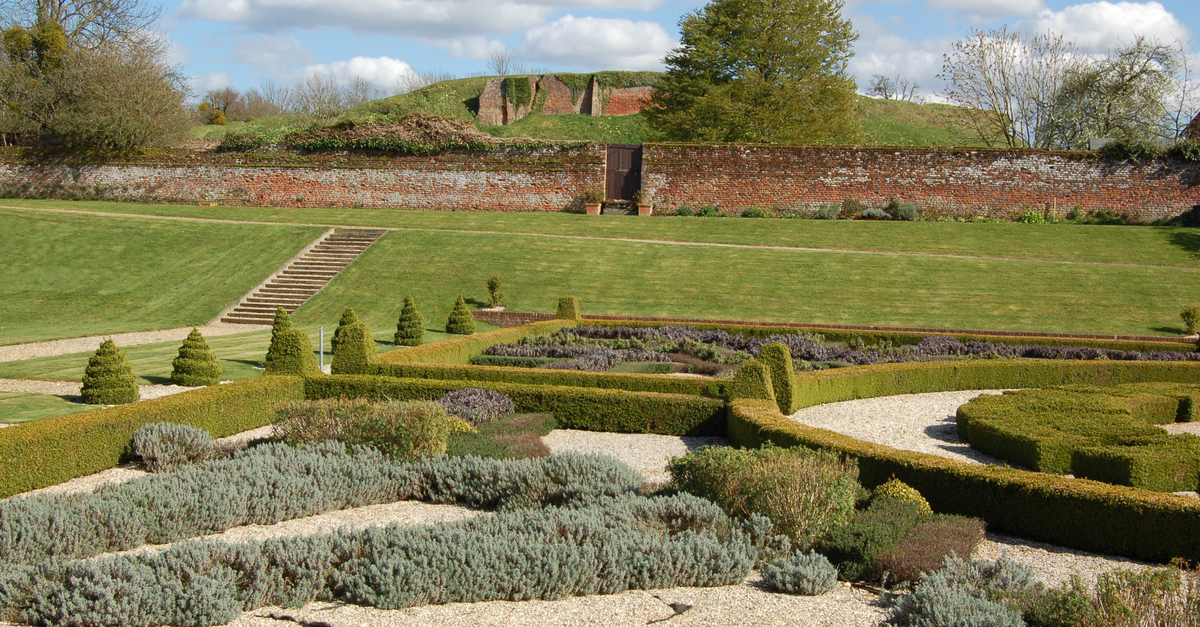 Basingstoke Garden. Source: Shutterstock
CrossCountry to Basingstoke
CrossCountry operates trains through Basingstoke. With CrossCountry trains, you can get to Bournemouth, Southampton, Reading, Oxford, Birmingham, Coventry, and Manchester. All these destinations can be accessed directly and do not require a change. CrossCountry operates throughout the United Kingdom. This train company does not stop at many smaller train stations as these trains are used for long-distance travelling. The primary endpoints for a CrossCountry train that goes through Basingstoke is Bournemouth, Birmingham and Manchester.
Why travel by train to Basingstoke?
Basingstoke's railway station is situated in the very centre of town, making travel by train an ideal option for anyone planning to visit attractions such as Festival Place, with its shopping centre, cinema and sports complex. The fast rail links from London to Basingstoke mean that train travel is almost invariably faster than coming from the capital by road. Hampshire's frequently congested motorways make rail also a good option for anyone travelling to Basingstoke from many more local destinations. Taxis and local bus services make onward travel from Basingstoke railway station trouble-free.
Main train stations in Basingstoke
Basingstoke only has one train station; this is Basingstoke Train Station. The train station is located in the heart of Basingstoke, which makes it very easy to get to. The train station is very close to the main shopping area in the town, called The Malls, and there are many bus stops close to the train station. The train station has many facilities. Some of the available facilities are a cash point, a payphone, shops, and bathrooms which are located on every platform. The train station cafés are located on the central island platform and platform 4. The south booking hall is where you will find the ticket office, information desks and a small shop.
Onboard facilities Basingstoke
Many onboard facilities are provided from each of the train companies. GWR has many amenities on their trains. Such amenities and services are: that you can bring your bike on the train if you have made prior arrangements, there is food and drinks available to purchase on board, there is space for you to keep your luggage, it is possible to bring your dog or cat on the train, and the trains have onboard baby changing facilities. If you are travelling with South Western Railway you can expect these services and amenities on the train: the train has a quiet zone for those who want to rest during their journey, you can carry your bicycle with you on the train, there is space for you to keep luggage as well as a pram, dogs are also allowed on the train, and there are areas for you to charge your electronic devices.
If you are travelling with CrossCountry these are some amenities and services you can look forward to: you can take your bicycle on board with you as there are special areas to keep them, there is an area on the train where you can get food and drinks, there are areas for you to keep your luggage, and there are toilets on board the train.
Train tickets to Basingstoke: useful to know
Train tickets at Basingstoke can be in the form of an e-ticket, a printed ticket, or a ticket that you get from the ticket office. This information applies to all of the train companies. Basingstoke train station has a ticket office at the main entrance, so it is possible to buy tickets on the day of your journey. However, it is always recommended that you purchase tickets in advance as tickets go fast, especially during the holiday season. To use your ticket, you must scan it through or put it through the barrier to get on to the platform.
If you need help with this, many staff at the train station can help you throughout the day. There is also easier access if you are in a wheelchair; however, if you still need help, the staff will readily oblige. On Omio buying train tickets to Basingstoke is fast and easy from company to company, and you can check directly on our website.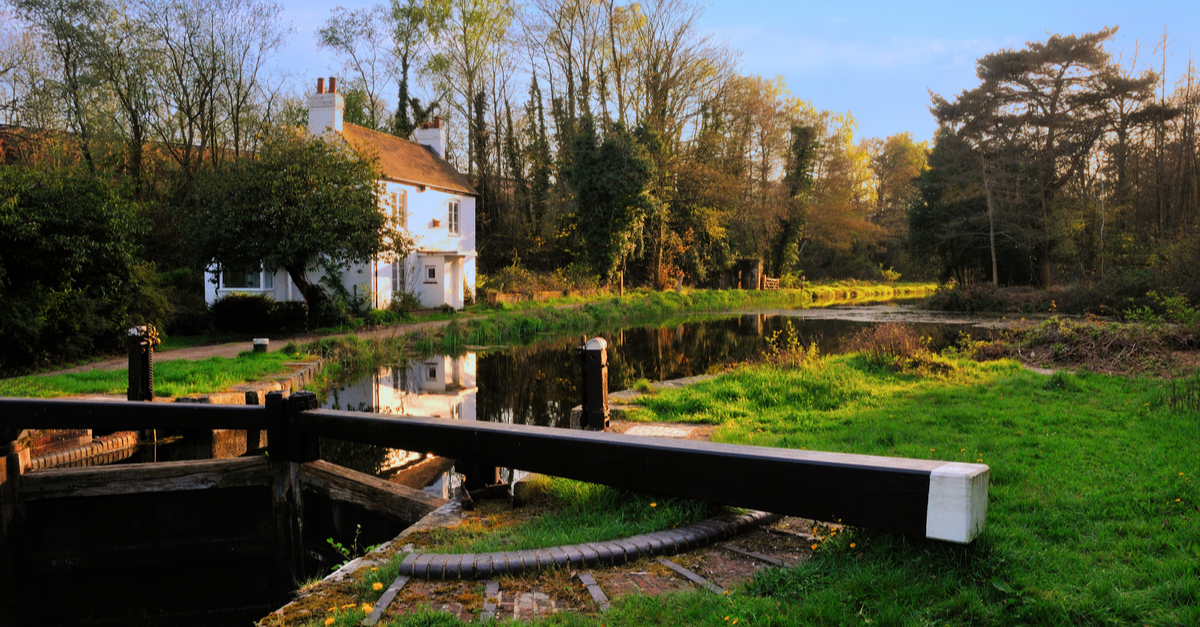 Basingstoke Canal. Source: Shutterstock
To Basingstoke by train—travel tips
Basingstoke is a wonderful town to visit due to the many attractions in the area. Basingstoke is most famous for its rich heritage, which dates back to Roman times. The town is surrounded by the countryside, which provides a holiday to suit all budgets and travellers. Getting around Basingstoke is quite easy, as there are bus routes that run all over the city.
The city has several bus routes that go down all the main roads in the town. The main bus depot is the Stagecoach at Basingstoke Bus Station and is located in the town centre. It is a short walk away from the train station. The buses come at regular intervals throughout the day. It is good to note that bus times may vary on Sundays and bank holidays. It is also possible to take buses out of the town to neighbouring towns and major cities. It is also possible to get around Basingstoke using Taxis. There are many online apps you can use, and there are black cab taxis throughout the area.
Basingstoke is a beautiful town to visit all year round. Basingstoke has many attractions that you may want to visit during your stay. A recommended attraction is, The Anvil, which is one of the regions leading music venues. The theatre offers various performances from dance to singing, opera and comedy. If you are looking for some historical tourism, Basingstoke is a great place to visit. Basingstoke has many cafes and restaurants to choose from, many that serve a variety of cuisines. Take a trip to Milestones Museum, where you can walk through 1930's Victorian Streets and discover what life was like for our ancestors.
Basingstoke is home to many festivals throughout the year. A popular festival is the annual kite festival, as well as the transport festival. Basingstoke also has a festival called Basingstoke Festival, which is a yearly entertainment and arts event. Basingstoke is a great holiday for the family or the solo/business traveller, as it has a variety of attractions and things to do for everyone.