How to Travel from Athens to London?
The fastest most efficient and recommended way to travel from Athens to London is by flight as the distance is quite long at 1482 miles (2391 km). The flight will take you on average about 3h 50min and you have an array of different flight companies to choose from so you can get the best deal for your money and the best options to suit your needs, including options of class, travel times and more.
Travelling to London is always exciting as it is a bustling cultural metropolis filled with activities, sightseeing, high-end restaurants, art museums, theatres and busy pubs and clubs. London is a hugely popular tourist destination and has hordes of visitors flocking the streets taking in the historical sites like Big Ben, Buckingham Palace, The London Eye and shopping at vintage stores in Camden after visiting the flea market. With so many travel options at your fingertips, there really is no choice but to hop on that plane and visit a world-class city.
What is the Cheapest Way To Get from Athens to London?
The cheapest and fastest way to travel from Athens to London is by plane and there are quite a few clever ways you can save money if you take the time to compare the different flight carriers, classes available, luggage allowances and more. One of the easiest ways you are guaranteed to save money is to book your flight way in advance as there is quite a major price saving if you plan properly. From the big choice of flight companies you can choose from, you can generally get the best savings from easyJet, Wizz or RyanAir so make sure you spend some time checking your dates, times and options to get your most budget friendly for your pocket.
There are options to fly direct and with changes and the prices do vary. When flying from Athens to London, your main departure airport is Athens International and depending on which flight or airline you choose, you will land in London Heathrow, Gatwick, Stansted or City Airports. Always remember as a rule of thumb that if you book your baggage in online and not at the airport you can save almost half of the full price. Have fun booking your trip as with the wide choices available to you, you can definitely find the perfect match for your needs.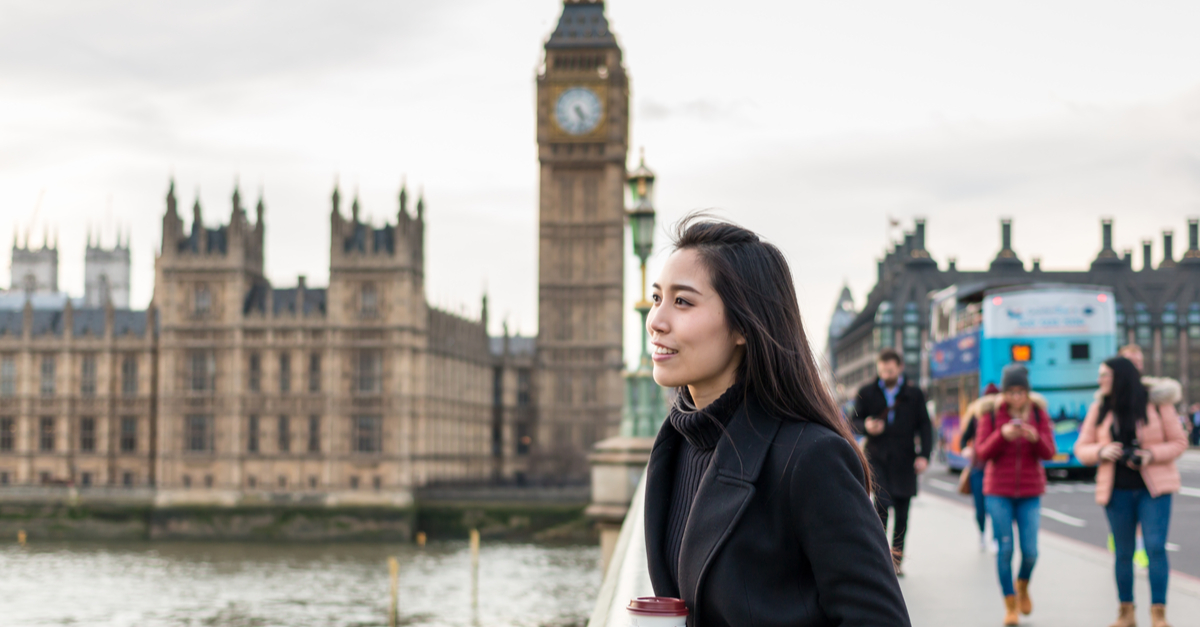 London Tourist River Big Ben. Source: Shutterstock
What is the Fastest Way to Travel from Athens to London?
When looking for the fastest flights from Athens to London, always look for flights with no changeovers, as this takes precious time off of your journey. When searching on Omio booking timetable for flights from Athens to London you can filter your search results to show you the fastest flights, so you can spend less time scrolling and more time booking. The flight duration from Athens to London is 1482 miles (2391 km) and it will take you on average about 3h 50min when you fly direct. Your main departure airport is Athens International and you will fly into London Heathrow, Gatwick, City or Stansted Airports. Being an efficient fast traveler is made easy using Omio, just make sure you check your distance to your departure airport and make simple choices like checking in your baggage online to save time and effort.
Find the best tickets from Athens to London and book with Omio
A journey from Athens to London is always exciting and as there are so many options of airlines and times you can travel, booking on Omio has never been simpler. When using Omio as your main booking platform you are offered travel technology at its best. It's a simple to use travel search guide and will filter everything you need in a simple click. Omio partners with travel companies around the world, from buses, trains, flights and ferries and helps you compare all the travel modes available to you, at the best time of day and price. Simply add your destination of choice, your mode of transport and let Omio do all the work for you, selecting the best options for your journey.
The Omio platform is suited to everyone, speaks to you in your language and offers mobile tickets delivered straight to your phone, taking the legwork out of packing for your trip. The best part about planning a holiday is the excitement of planning your days out, so take a look at the Omio entertainment travel magazine Window Seat for inspirational tips, tricks and start making notes for your travel diary.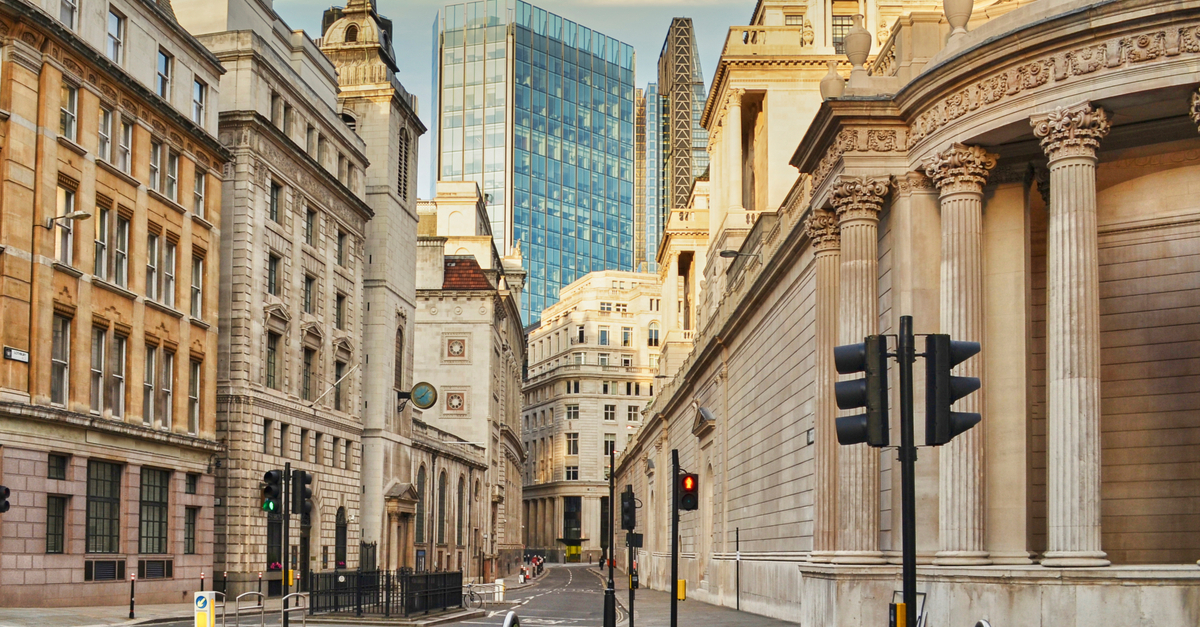 London Bank Street. Source: Shutterstock
Flights from Athens to London
Planning your trip and booking a flight from Athens to London is made easy with Omio and your major selection of airlines, flight times, class options and more. There are around 15 airline carriers to choose from including RyanAir, easyJet, Wizz, British Airways, Lufthansa, Swiss Air, Aegean, Pegasus, KLM, Vueling, Austrian, Scandinavian, ITA, Turkish and Air France, so if you have a preferred airline you have a wide choice available to you.
All of the flights depart from the main Athens International Airport and you have a choice of your London destination at London Heathrow, Gatwick, City or Stansted Airports. The cheapest airlines are generally Wizz or easyJet, but just set your Omio booking filter to the type of flight you need, cheaper or faster or with a change, and Omio will do all the searching for you. Each airline has its own classes; baggage allowances and stipulations so take this into account when making your booking.
Flying from Athens to London with Ryanair or Wizz
Planning your flight from Athens to London is made simple and quick by using the Omio booking timetable to help you distinguish which flights would suit your needs better. As there are numerous airline carriers and destination airports, you can pick and choose what will suit you the best. The two airlines that offer the cheapest and fastest direct routes are Ryanair and Wizz, but this is not always top priority for what you might need, so spend some time online and find the best option for you.
To London by flight – travel tips
London is on everybody's travel bucket list. A world renowned city famous for its royal history, its historical architecture, bohemian flea markets, shopping high streets and a range of international inspired foods to leave you wanting more. No trip to London is complete without taking in the sights of Big Ben and Tower Bridge on the famous river Thames. Hop on a boat and take a sightseeing city cruise down the river.
London is also famous for its old school museums like the Clink Torture Museum where you can go back in time to relive history and be thankful that you live in more civilized times. London is also world famous for its world leading music scene so grab a newspaper on your tube trip to your next stop and see what famous bands are playing.
Camden flea market situated by the Camden Lock is a must see for unique artist's fares. Walk down the street and shop for some vinyl, vintage clothes or simply stop at a local pub and enjoy an ice-cold pint. Public transport is on almost every corner, so grab your tourist map and put foot to an adventure you definitely will not forget.