Train to Slough
Slough is a large town which is based an equal distance between Central London and Reading. It a popular area for tourists to pass through as it very close to top attractions such as Windsor Castle. Within the centre of the town you will find Slough train station, which operates a regular service to other parts of the country. With London only about a 30min train journey away, you can get to the rest of the UK with ease after transferring at London Paddington train station. Slough is also connected to Reading in about 20min by train too. whilst Windsor is approximately a 6min train trip from Slough train station.
Great Western Railway to Slough
You can get trains to Slough with ease. Great Western Railway operates a frequent service between Slough and London, making it a useful train company to travel with. The origin train station is London Paddington train station, which is located in the city centre of London. Operating direct routes to Slough train station in approximately 30min, it won't take you long to reach your destination. This is a great route for those that commute for work as it's fast and efficient. Trains operate regularly throughout the day, so there is a good timetable to choose from.
Crossrail to Slough
Another provider that offers trains to Slough train station is Crossrail, which connects the east and the west of London. Similar to Great Western Railway, this route connects London Paddington station in approximately 30min. The route is direct so you will not need to make any changes along the way. A great way for tourists to get to central London too, all you have to do is sit back, relax and enjoy the journey.
Main train stations in Slough
The main train station in Slough is Slough train station, which is located in the centre of the town. You can get to the train station from popular tourist attractions such as Slough Museum in about 5min by foot. Trains from Slough train station leave regularly to London, Reading, Windsor and beyond. The station also offers goof facilities, so you can prepare for your journey. There is a ticket office located in the ticket hall next to platform 2. There are also machines, should you just need to quickly pay for or collect tickets. You can enjoy seating areas whilst you wait for your train to depart too. You can park your car at the station as well and utilise bike storage. There is also step free access for those that are travelling with a disability or mobility issue. The station also offers toilets and wi-fi for your convenience.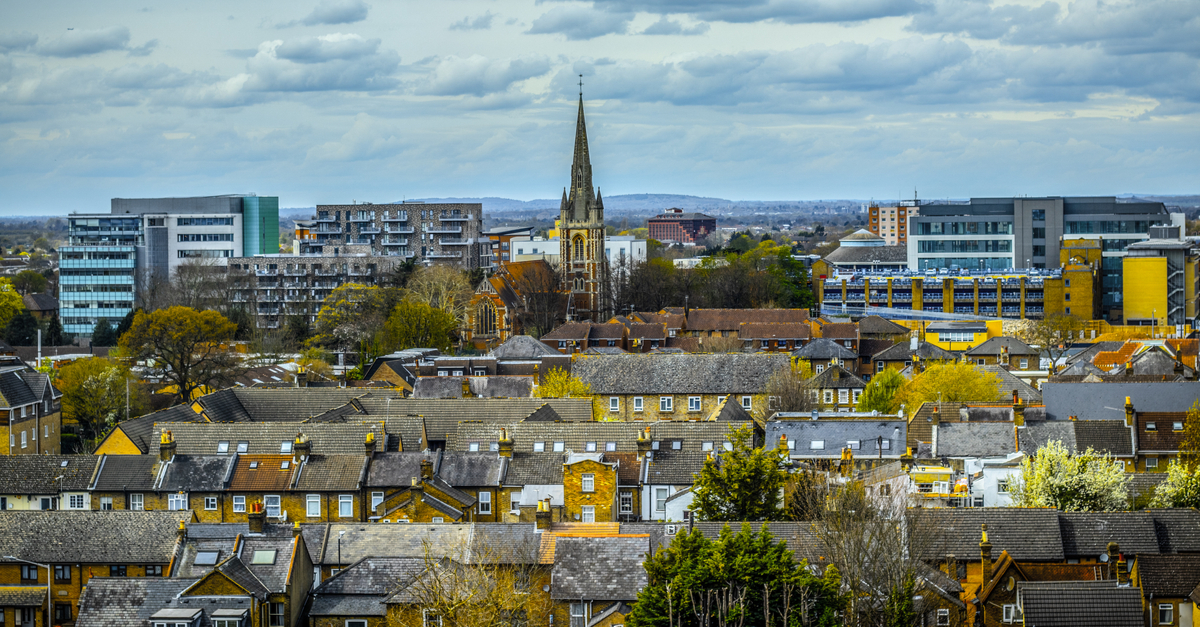 Slough Yellow City. Source: Shutterstock
Onboard facilities Slough
Travelling to and from Slough on Great Western trains and Crossrail is a great experience, with there being some top facilities on board both trains. First Class seating is available on Great Western Railway, which offers customers complimentary refreshments, a more spacious seat and enhanced wi-fi. Crossrail doesn't offer a first class service though. Both train companies offer wi-fi too, so you can stay connected throughout your trip. Up to two pets are allowed to accompany their owner on the trains, but they must be kept on a lead of in an animal carrier at all times.
Both train companies also operate trains which have step-free access which is helpful for disabled passengers. On Board the trains there is also designated wheelchair space and spacious toilets too. If you need specific assistance boarding or alighting trains, you should contact the train company in advance so they can ensure that you receive the help you need. If you are travelling with a bike, you can reserve a space with Great Western Railway as there is a limit to how many bikes can go on each train. There is also a flexible area on Crossrail where you can leave your bike, but this is limited to only a few bikes per train. In this flexible area you can also store bulky baggage. On Great Western Railway, you are asked to not bring more luggage onto the train than you can carry.
Train tickets to Slough: useful to know
When you are at Slough train station is easy to get your hands on tickets for your journey. You can either scan your e-ticket upon arrival at the station, which will let you through the gates onto the platform. Mobile tickets are the preferred way to travel these days as they are instantly delivered to your phone, convenient and importantly better for the environment.
However, should you need to print your ticket then you can also do so at Slough train station. With there being a ticket office located in the ticket hall, as well as several machines, it won't take you long to get your physical tickets. You won't be asked to show ID when using the tickets, however you will need to present a railcard if you have used one to get a discounted price. For example, if you have a senior railcard or a young-persons railcard, you must show it alongside your ticket or risk being charged another full-price ticket. It's easy to get train tickets to Slough on the Omio website, with it being fast and easy to purchase. You'll also get you tickets delivered instantly to your Omio account, where they'll be stored safely. If you need any help using the Omoi App, our customer service team will be on hand to help too.
To Slough by train—travel tips
Slough is a great city to visit If you want to be close to London, but away from the hustle and bustle of the capital city. With is being located so close to Windsor too, it's the perfect place to base yourself for easy access to some of the delights of the town such as Windsor Castle. For example, you can travel by train to Windsor in about 6min from Slough train station. You can also take the number 8 bus from Landmark Place which will get you to the castle in about 12min. In general, the public transport in Slough is very good, with there being lots of trains and buses that you can take. You can also get a PlusBus ticket, which provides you with unlimited bus travel from a range of local operators.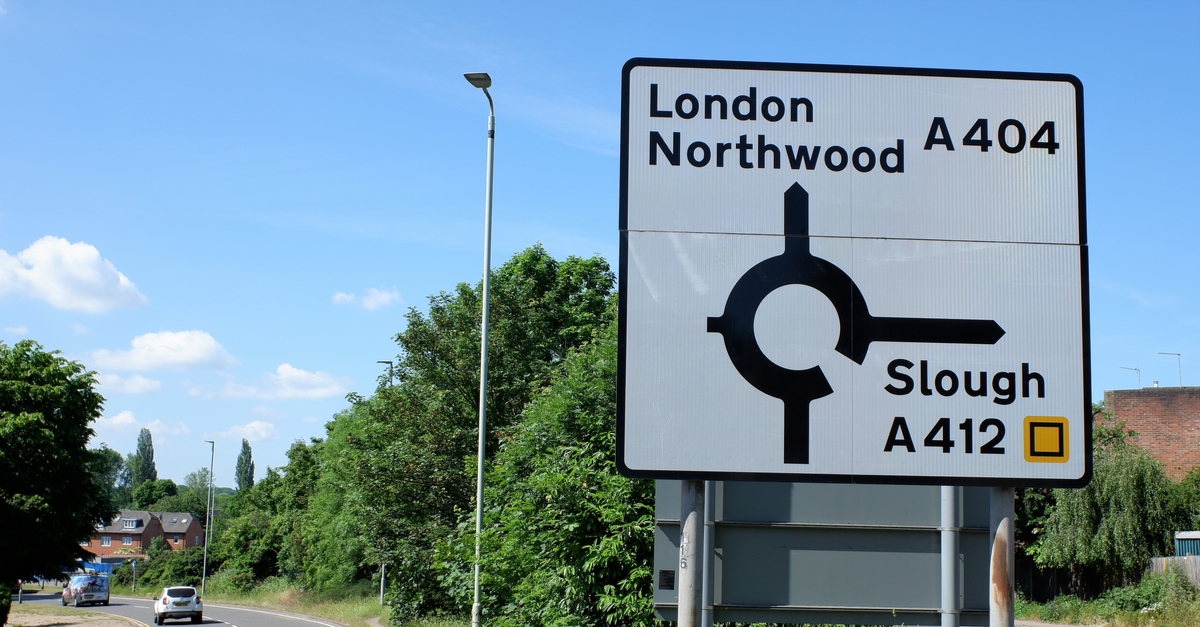 Slough Road Sign. Source: Shutterstock
To Slough by train—travel tips
There's loads to see and do in Slough, which makes it a great place to visit. With Slough train station being at the heart of the town, it won't take you long to start enjoying the town once you've arrived. The Curve is a great place to start, which is an iconic library that is also a performance venue that offers some great shows.
If you want to get the adrenaline pumping, then you can test out Bust Out 360, which is a real-life escape game. You can enjoy some bowling at Salt Hill Activity Centre too, which is a great place to go if you're travelling with children.
For those looking to make a splash, why not try out a canoe or kayak tour along the world famous Thames river. With many companies offering safe, organised paddling, you'll be on the water in no time. Not far from Windsor Castle you will also find St. George's Chapel and Surbiton Coaches too, which are historic building that provide the perfect picture opportunity.