Trains to Braintree
The town of Braintree in the county of Essex can trace its origins back to pre-Roman times and lies about 15 miles (24 km) from Colchester and approx. 10 miles (16 km) from Chelmsford. Braintree sits along a section of the Great Eastern Main Line and is served by trains from London Liverpool Street Station via Abellio Greater Anglia (otherwise referred to as Greater Anglia). You can get trains to Braintree via two routes originating from London Liverpool Street Station in Central London: express trains to Braintree stations along the Braintree Branch Line or by way of Witham, with stops at Cressing and White Notley. Braintree Railway Station and Braintree Freeport Railway Station are the two destinations for train service from Central London or Witham.
Greater Anglia to Braintree
Abellio Greater Anglia is the sole operator of railway service in East Anglia. The company operates intercity train service to Norwich and manages Stansted Express which provides express train service from London Liverpool Street Station to London Stansted Airport. You can travel by train to Braintree directly via Greater Anglia train service along the Braintree Branch Line via the Great Eastern Main Line with connections at Witham. Greater Anglia provides passengers with daily direct service hourly from Central London to Braintree, with multiple trains per hour during the weekday rush period between 18:00-19:00.
You can also get direct trains on Saturdays, but all Sunday trains connect first at Witham enroute to the destination. The earliest trains to Braintree depart Central London during the 00:00 hour while the last train leaves during the 23:00 hour, except on Sundays and holidays (22:00). You can expect the fastest journey to take about 1h01m from Central London and the longest approx. 5h04m. Greater Anglia trains use London Liverpool Street Station as its main terminus.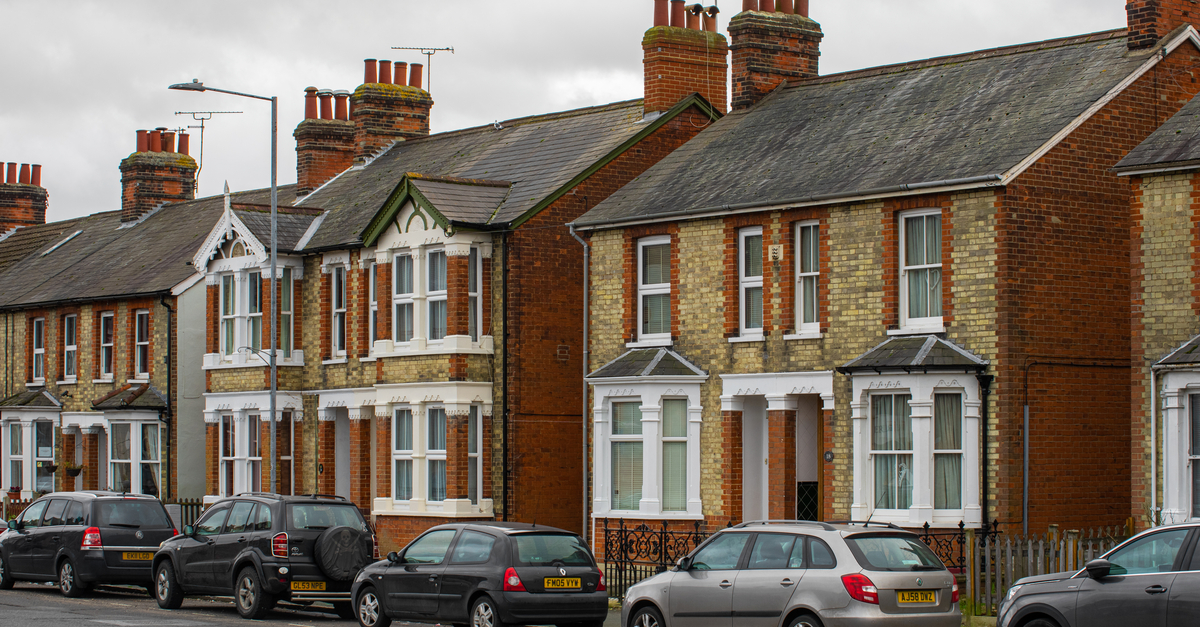 Braintee City Houses. Source: Shutterstock
Main train stations in Braintree
If you're interested in travelling from Central London to Braintree by train you should know that the town has two railway stations. Braintree Railway Station is the terminus of the Braintree Branch Line and therefore the more important of the two, with better facilities and is situated closer to the town centre (approx. four minutes by car or about 15m on foot). It has a ticket office, vending machines, toilets, refreshments area and parking facilities. Ticket office hours of operation are Monday to Friday: 05:45-15:00; Saturday: 05:45-13:05 and Sunday: 07:45-15:20. Braintree Freeport Railway Station is a bit farther (about seven minutes' drive by car) with very limited facilities, but gives you convenient and direct access to the Braintree Freeport Designer Village shopping centre where you can find an expanded range of facilities. This station has no ticket office so you'll have to use the ticket machines and there are no toilets. This location also is not accessible to wheelchair passengers.
Onboard facilities: Greater Anglia trains
Greater Anglia allows for the standard luggage allowance per passenger which is two cases and a handpiece which should fit into the luggage compartment, overhead racks or under your seat and this applies also to prams, buggies and folding bicycles. Each passenger is also allowed to carry two pets provided they are properly installed in pet carriers and all dogs with the exception of service or assistance animals should be leased at all times while onboard the train.
Due to limited available space, you must register your full-sized bike when purchasing your tickets and be aware that there are restrictions to carrying bikes on Greater Anglia trains during peak hour service. Free Wi-Fi is provided on all trains and while the company does provide catering services it may not be available on certain journeys due to the short distances on some routes. Greater Anglia trains also provide accessibility to disabled passengers with priority seating as well as storage spaces for wheelchairs and mobility scooters.
Train tickets to Braintree: useful to know
Greater Anglia provides its customers with a range of ticket options so you can choose the best type to suit your travel purposes. Advance, Off-Peak and Super Off-peak fares as well as Children, Anytime and First Class tickets are available for daily travel while Season tickets are ideal for commuters and frequent travellers. Some of these may be non-refundable as in the case of Advance tickets with varying terms and conditions attaching to each with regards to refunds, cancellations and changes. First Class ticketholders are considered premium passengers and therefore enjoy the maximum amount of benefits available.
The company also offers discounts such as GroupSave or Rangers and Rovers for groups travelling together as well as special offers on fares for seniors, university students and business travellers. It's useful to know that electronic tickets are accepted onboard all Greater Anglia trains so there's no need for you to produce a hardcopy but you should travel with at least one form of valid ID for security purposes. On Omio buying tickets to Braintree is fast and easy and can be stored in your Omio account.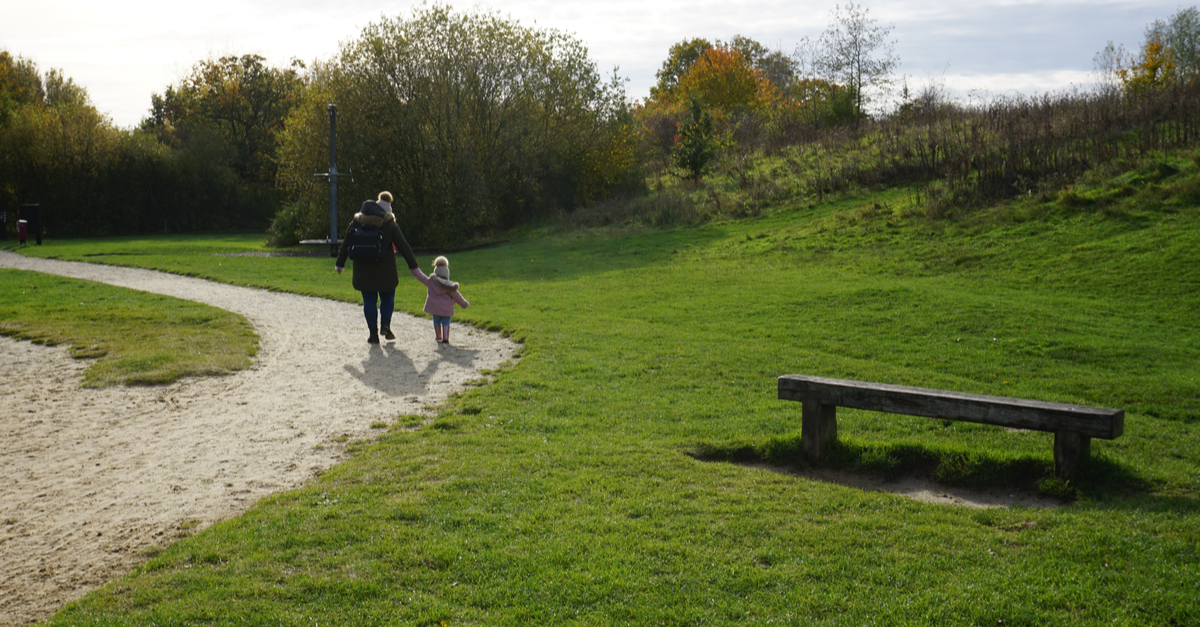 Braintee Park Family. Source: Shutterstock
To Braintree by train: travel tips
The town of Braintree is located in the larger district of Braintree, so you should anticipate that many of its attractions to be found in or around the district generally speaking. That said, one very unique attraction in the area is Cressing Temple Barns which is a farmhouse once owned by the Knights Templar and one of their few remaining structures left in the country. Located between Witham and Braintree the farmhouse and its gardens are open for tours as well as picnics with free admission, but donations are encouraged.
Bocking Windmill is another local attraction in Braintree where you can explore its five stories or be entertained by visual and virtual presentations of its inner workings. Apart from its railway station the town of Witham is served by a few bus routes connecting the town to neighbouring Colchester, Chelmsford and London Stansted Airport. An Oyster card is a convenient way to travel by bus or train, especially if you plan on using public transport extensively during your stay.
Located less than three miles from Braintree, Hedingham Castle reigns supreme as the most iconic landmark building in the county of Essex. This remarkably well-preserved Norman fortification has a keep you can explore and gardens which are often used as picnic site and there's a gift shop to grab some souvenirs for family and friends back home. Hedingham Castle also hosts events on occasion and if you love spectacle on a grand scale then the Knights of Royal England Joust in late May can get your summer off to a rousing start. This amazing tribute to heraldry and medieval skill on horseback also features archery contests with a variety of food stalls and musical entertainment suitable for the entire family.
Speaking of which there are several annual activities you can enjoy around Braintree, Witham and Essex to get a taste of local culture. Chelmsford hosts annual events like Street Eats N Beats Festival in September and the Foodies Festival in October while Colchester plays host to Essex Book Festival, Roman River Festival and the tribute band spectacular known as the Nearly Festival during the summer months from June to August. The Harwich International Shanty Festival is another popular local activity in mid-autumn (October).