Trains from Wolverhampton to Birmingham
If you're planning on taking the train from Wolverhampton to Birmingham, you'll be glad to know there are numerous direct trains travelling between these two destinations every day. The distance covered by these journeys is roughly 12 miles (19 km) and the average time for a direct trip is around 23min. All of the trains travelling these routes start at Wolverhampton Station and travel to Birmingham New Street Station and are operated by several train companies including Avanti West Coast and Cross Country.
Wolverhampton to Birmingham train time: Daily Departures
When considering the frequency of trains travelling from Wolverhampton to Birmingham, you'll find numerous trains running along this route every day. These journeys usually start around 5:00 a.m. and run every 10 to 15min until the last train leaves around 11:40 p.m. There are upwards of 60 journeys between these two destinations daily, so finding the perfect trip for you shouldn't be a hassle. When travelling over the weekend, you can expect trains to start a little later, with the Saturday train usually starting closer to 5:30 a.m. while trains on a Sunday usually start closer to 8:00 a.m. There are also fewer trains operating on a Sunday, with the last train departing from Wolverhampton Station at around 9:05 a.m.
How long is the journey by train from Wolverhampton to Birmingham?
Your journey time from Wolverhampton to Birmingham may vary slightly depending on what time you take the train and the company your train is operated by, though the difference is usually only a few minutes. The distance covered by the journey is around 12 miles (19 km) and the fastest travel time between these destinations is close to 18 minutes, with the longest time is usually around 25 minutes. Most of the time, you'll find the quickest journeys are operated by CrossCountry or Avanti West Coast, while the longest journeys are often operated by West Midlands Railway.
What are the departure and arrival stations for trains from Wolverhampton to Birmingham?
Departure train station: Your departure station for all train trips from Wolverhampton to Birmingham will depart from Wolverhampton train station, which is roughly a 10-minute walk from the city centre. You'll find several facilities at the station, despite the station being relatively small. Some of the facilities at the station include ticket offices, baby-changing facilities, ticket machines, waiting rooms, accessible toilets, a phone box, and wheelchairs. Wolverhampton offers a couple of accessible features including accessible ticket offices, an induction loop, and a ramp for train access.
Arrival train station: Whenever taking a train from Wolverhampton to Birmingham, your arrival station will always be Birmingham New Street Station, which is the largest and busiest of the three main railway stations in the city centre of Birmingham. It is a major destination for both Avanti West Coast and CrossCountry. The station is roughly a 5min walk from the city centre and comes with several facilities designed to make your travel easier, including cafes, retail stores, baby-changing facilities, accessible toilets, cash machines and currency exchange kiosks, as well as phone booths.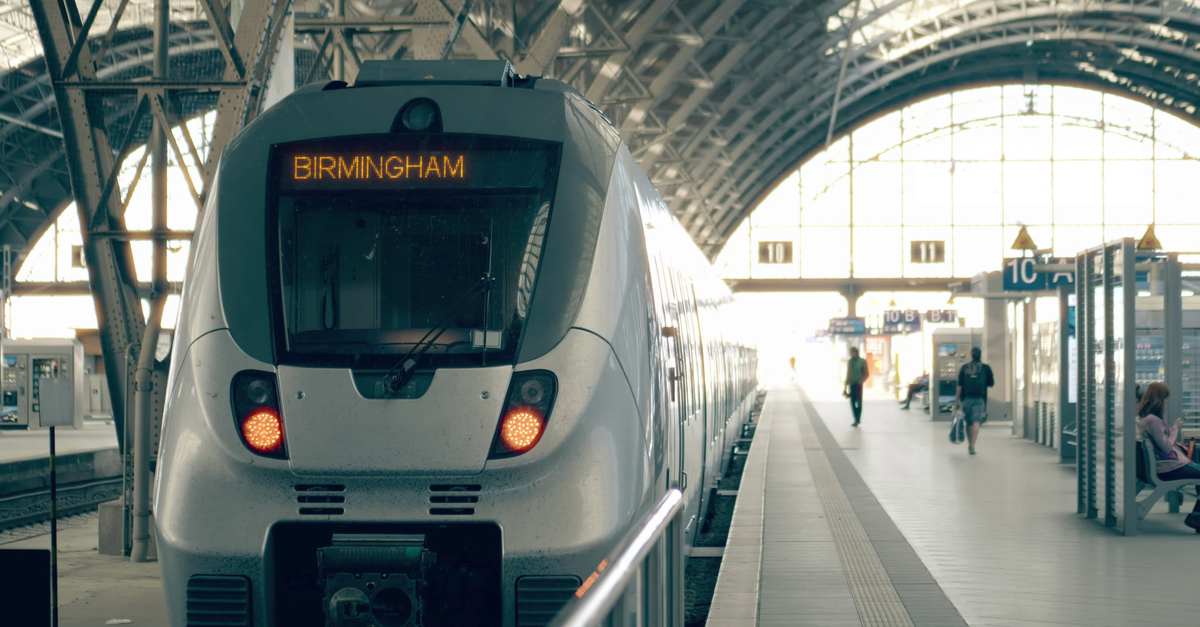 Train Birmingham. Source: Shutterstock
Which train companies travel from Wolverhampton to Birmingham?
There are several train companies operating trains travelling along this route daily. CrossCountry typically provides the quickest journey between Wolverhampton and Birmingham, with the trips usually taking less than 20 minutes. If you're travelling between Monday and Saturday, you'll find trips operated by Avanti West Coast, West Midlands Railway, and CrossCountry train companies. Generally, CrossCountry doesn't operate from Wolverhampton to Birmingham on a Sunday. These journeys are usually operated by West Midlands Railway, with a couple of trips operated by Avanti West Coast train company.
CrossCountry trains from Wolverhampton to Birmingham
All trains travelling with CrossCountry start at or terminate at Birmingham New Street station. CrosscCountry trains offer a high-speed, quality operation that bypasses London and operate one of the UK's longest train service in distance, which makes is way from Penzance in Cornwall to Aberdeen, Scotland. You'll find two ticket types when travelling with them, Standard Class and First Class. A First Class ticket will give you larger seats with tables and power outlets, as well as Wi-Fi. Due to this being a short trip, you may not have access to complimentary food.
Avanti West Coast trains from Wolverhampton to Birmingham
Avanti West Coast operates one of the journeys travelling from Wolverhampton to Birmingham and is one of two operators operating the route on a Sunday. Avanti West Coast used to be called Virgin trains and they currently operate a high-speed, long-distance service to a variety of locations throughout the UK. You'll often find their services cut down on the amount of time you'll spend on a train and provide a comfortable and efficient service within the United Kingdom.
Train Wolverhampton to Birmingham: Services on Board
When travelling with CrossCountry, you'll have the choice of two ticket types, a Standard Class and First Class. First Class gives you access to wider seating, as well as tables, free Wi-Fi, and power outlets to keep your devices charged. You'll also have access to food services on some journeys though may be restricted on shorter trips like these. Your luggage allowance is one large case no bigger than 90 x 70 x 30cm, though you may bring two smaller bags. you will usually be allowed to bring animals on board provided you have arranged before and they are kept on a lead or in a travel cage.
If you want to travel with a bicycle, you should try and reserve a space ahead of time. Foldable bikes won't be a problem but spaces may be limited for normal bicycles. Avanti Coast has similar restrictions and offerings. You cannot bring a bag bigger than those suggested but because of the smaller internal doors, you're requested to bring smaller ones if you can.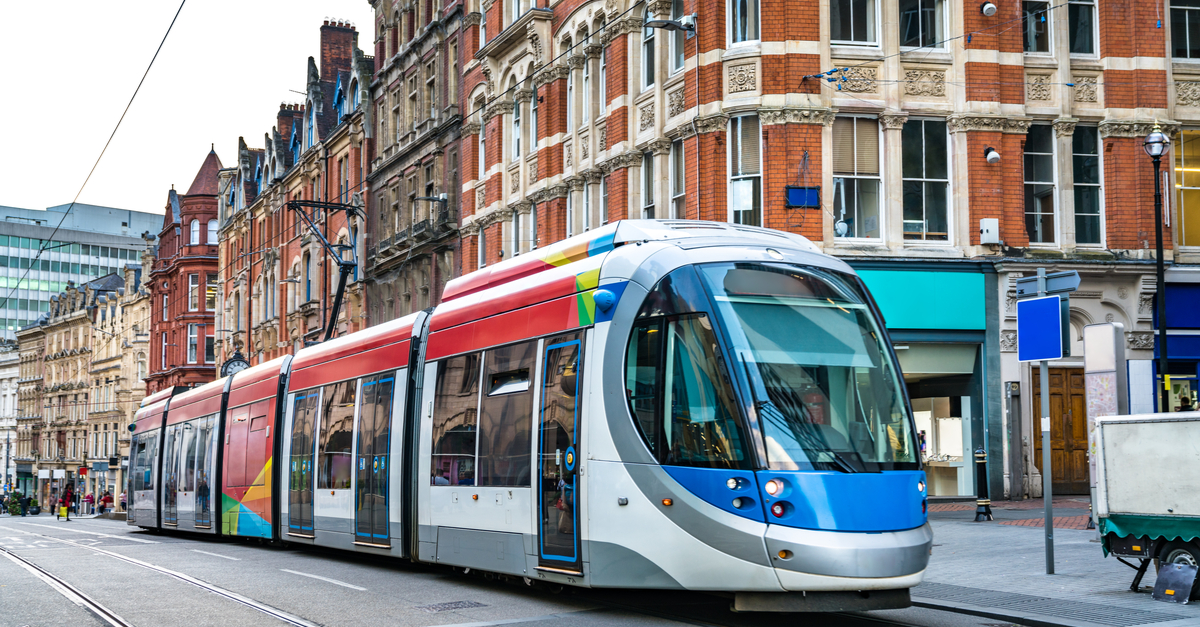 Birmingham City. Source: Shutterstock
How to find cheap train tickets from Wolverhampton to Birmingham?
There are numerous ways to ensure you get the best deal on ticket prices. To start with, searching on Omio is the perfect start. Omio provides a platform that delivers consolidated information pulled from a variety of online sources and returns them on a single results page where you can filter according to your needs. Consider booking tickets with a flexible departure date as many companies offer different deals on different days. You'll also find travel during the week is usually more affordable than over a weekend. Lastly, you'll want to try and book as far in advance as possible. Many tickets go on sale months before and the closer you get to the date you want to leave, the more expensive the prices become.
To Birmingham by train—travel tips
Birmingham is a major city in the West Midlands region of Egland with a wide range of Industrial Revolution-era landmarks that highlight its 18th-century history as a powerhouse for the manufacturing industry. There are many other reasons to visit the city and currently attracts a variety of creatives and those with a flair for innovation. Symphony Hall is a popular attraction and is one of the finest concert halls in the world.
If you're a fan of motorbikes, you'll want to head to the National Motorcycle Museum and explore the 1000+ motorcycles they have on display. A couple of other local treasures worth visiting include the National Sea Life Centre, Damascena Coffee House, The Shakespeare Express, Winterbourne House and Garden, and the Birmingham Museum and Art Gallery. If you're travelling with a group of friends and want to try something a little different, head to Escape Games and see if you can figure out the escape plan in time.