Flight to Málaga: Overview
Main Airport
Málaga-Costa del Sol
Direct Connections from the UK
Manchester, London, Leeds, Cardiff, Edinburgh, Belfast
Direct Connections from Europe
Paris, Brussels, Rome, Berlin, Amsterdam
Distance from airport
8 kilometres/5 miles
Avg Train Ticket Price
£

49

.29
Train Companies

Ryanair
easyJet
British Airways
Monarch
Main Airlines and Routes Flying to Málaga from the UK
As a leading holiday destination for British travellers, the Spanish coastal town of Málaga is well-served with direct flights from many regional airports as well as those in and around London. British Airways offers departures from London City Airport (LCN) and Heathrow (LHR), Ryanair operates flights to Málaga Airport (AGP) from Stansted (STN), and easyJet flights to Málaga leave Gatwick (LGW). Direct flight time is just under 3 hours.
Airline
Route
Price

From £57.49
From £34.11
From £38.49

Flight Bristol-Málaga
Flight Newcastle-Málaga

From £57.68
From £63.33
From £41.49
From £24.99
From £60.99
From £43.12
Flights to Málaga from the UK: Airlines & Departure Airports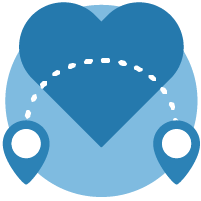 Which airlines fly to Málaga from the UK? easyJet, Ryanair, British Airways and more.
Which London airports have direct flights to Málaga? London Gatwick, London Heathrow, London City and London Stansted.
Tips for Booking Cheap Flights to Málaga

How far in advance to book flights to Málaga? For the cheapest prices book flights to Malaga at least 7 weeks in advance.
What are the cheapest and most expensive months to book flights to Málaga? The cheapest months to travel to Málaga are usually April and May. The most expensive flights to Málaga are during the summer,Málaga is Tuesday.
What are the cheapest airlines for flights to Málaga? Ryanair and easyJet are the cheapest.
Airport Information and Getting to the City Centre

What are the main airports in Málaga? Málaga-Costa del Sol Airport is the main airport.
How to get from the airport to the city centre? Málaga airport is located around 9 kilometres southwest of the city. Passengers can get into town by train which runs 3 times per hour throughout the day to Málaga-Centro station in the city centre. Another option is to take bus 75 which runs from the airport into the city every 20 minutes between 7:00 a.m. and midnight.
Discover more with our two weeks in Spain itinerary which features Málaga, Barcelona, Madrid and more.